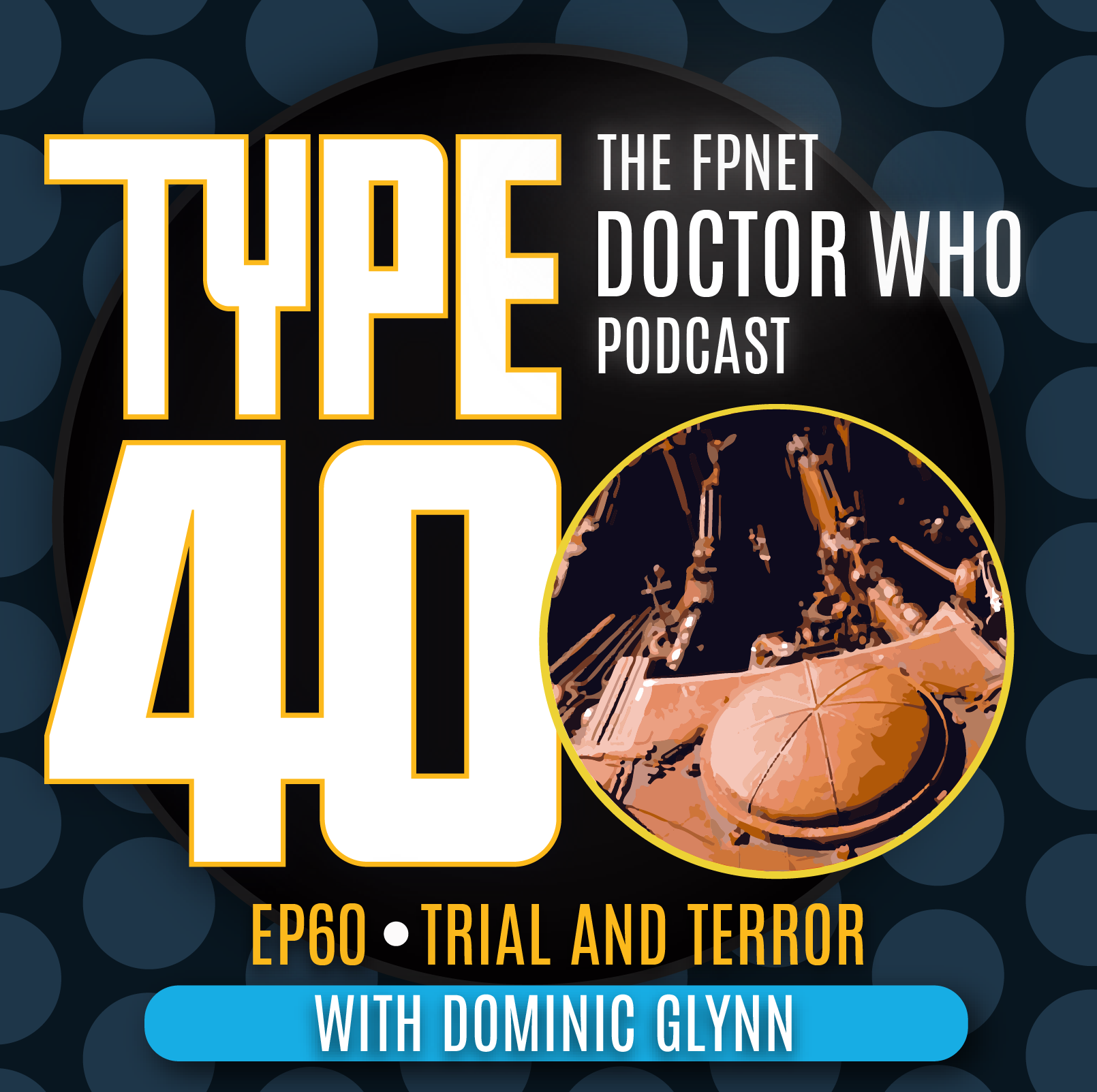 TYPE 40: A Doctor Who Podcast
Episode 60: Trial and Terror with Dominic Glynn
Time to turn up the volume; get up… or should that be down? With our newest Doctor Who cut on the Fandom Podcast Network. Regular Type 40 pilot Dan Hadley welcomes back fellow synth fan and 80's throwback Simon Horton, for a special conversation with a guest from the credits of the TV series itself. A man with decades of music for Film and TV in his back catalogue…
Dominic Glynn not only brought us five of the most distinctive scores of incidental music for the classic era of the show, from 1986 until 1989. But reinvented Doctor Who's iconic signature tune at a crucial time in its history. Dominic's an extraordinary man and a great storyteller, in every sense. So Type 40: A Doctor Who Podcast's hitting all the right notes here and we know whether you stream direct or download the MP3 at the link below? This episode will be music to your ears!
You can always find TYPE 40: A Doctor Who Podcast on:
• The FPNet Master Feed @Fpnet.podbean.com
• FPNet on Podbean app
• Fandom Podcast Network on: Apple Podcasts, Spotify, Stitcher & Google Play
• Instagram: FandomPodcastNetwork & type40drwho
• Facebook: TYPE 40: A Doctor Who Fandom Podcast:
If you would like to contact us directly you can:
• Email: type40drwho@gmail.com
• Twitter: @type40drwho
• Instagram: @type40drwho
• Simon Horton @The Whonatics on Facebook
• Dan Hadley on Twitter and Instagram @The_spacebook
• Follow Dominic Glynn's music on Soundcloud:
• Buy Dominic Glynn's music on Amazon: https://www.amazon.co.uk/s?k=Dominic+Glynn&ref=nb_sb_noss
• Visit Dominic Glynn's website here: http://dominic-glynn.com/
TeePublic Store:
Help support the Fandom Podcast Network and wear some of their fantastic original designs and logos on t-shirts, mugs, hats and more from Tee Public Go to: https://www.teepublic.com/user/fandompodcastnetwork or just search Fandom Podcast Network to find our storefront.
Apple Podcasts: 
Please search Fandom Podcast Network on Apple Podasts and leave us a review so new fans can find us easier. We LOVE 5 star reviews of course, but we love feedback in general! 
Please listen to our other awesome podcasts on the Fandom Podcast Network:
Master Feed: https://fpnet.podbean.com/
Blood of Kings: A Highlander Podcast
https://fpnet.podbean.com/category/blood-of-kings/
Culture Clash: The FPN Weekly Pop Culture Podcast
https://fpnet.podbean.com/category/culture-clash/
Couch Potato Theater: The Guilty Pleasure Favorites Podcast
https://fpnet.podbean.com/category/couch-potato-theater/
Time Warp: The Fandom Flashback Podcast
https://fpnet.podbean.com/category/time-warp/
The Endzone: An (Unofficial) NFL Podcast
https://fpnet.podbean.com/category/the-endzone/
Good Evening: An Alfred Hitchcock Podcast
https://fpnet.podbean.com/category/good-evening-an-alfred-hitchcock-podcast/
DiscoVille: A Star Trek Discovery and The Orville Podcast
https://fpnet.podbean.com/category/discoville
Hair Metal: The Hair Metal Podcast