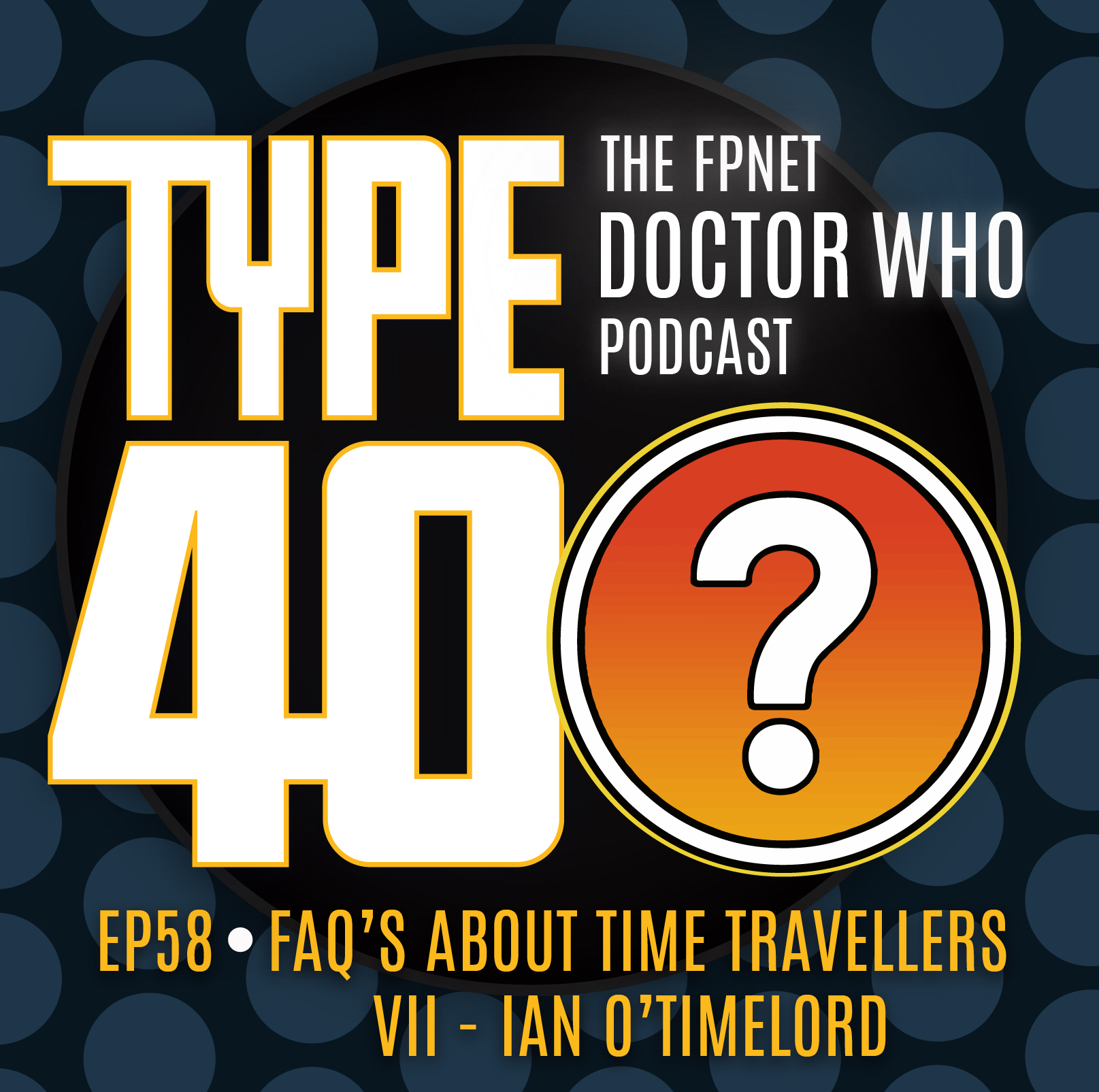 TYPE 40: A Doctor Who Podcast
Episode 58: FAQ's About Time Travellers VII – Ian O'Timelord
Time to hit "collect" on the Time-Scoop again, here at The Fandom Podcast Network! Picking up another Doctor Who fan to answer some of those most Frequently Asked of Questions regarding the most amazing fantasy TV series of all-time…
Ian O'Timelord is a real one-of-a-kind fan: a specialist in his particular field. Having amassed a literally record-breaking collection of merchandise. TWICE!! Then even bringing it all almost to life! What do we mean by that? Listen in to his story on Type 40: A Doctor Who Podcast. Maybe you own some of these legendary items from Amazing Ian's Amazing World?
You can always find TYPE 40: A Doctor Who Podcast on:
• The FPNet Master Feed @Fpnet.podbean.com
• FPNet on Podbean app
• Fandom Podcast Network on: Apple Podcasts, Spotify, Stitcher & Google Play
• Instagram: FandomPodcastNetwork & type40drwho
• Facebook: TYPE 40: A Doctor Who Fandom Podcast:
If you would like to contact us directly you can:
• Email: type40drwho@gmail.com
• Twitter: @type40drwho
• Ian O'Brien on Twitter: @IanOTimelord
• Dan Hadley on Twitter: @The_spacebook
Find our extra Content in Type Over40 on You Tube:
Subscribe to the channel so you never miss a new addition to our playlist:
https://www.youtube.com/playlist?list=PLVJCF19D0A-5QAv9RMnfsnauSJVZuM894
TeePublic Store:
Help support the Fandom Podcast Network and wear some of their fantastic original designs and logos on t-shirts, mugs, hats and more from Tee Public Go to: https://www.teepublic.com/user/fandompodcastnetwork or just search Fandom Podcast Network to find our storefront.
Apple Podcasts: 
Please search Fandom Podcast Network on Apple Podasts and leave us a review so new fans can find us easier. We LOVE 5 star reviews of course, but we love feedback in general! 
Please listen to our other awesome podcasts on the Fandom Podcast Network:
Master Feed: https://fpnet.podbean.com/