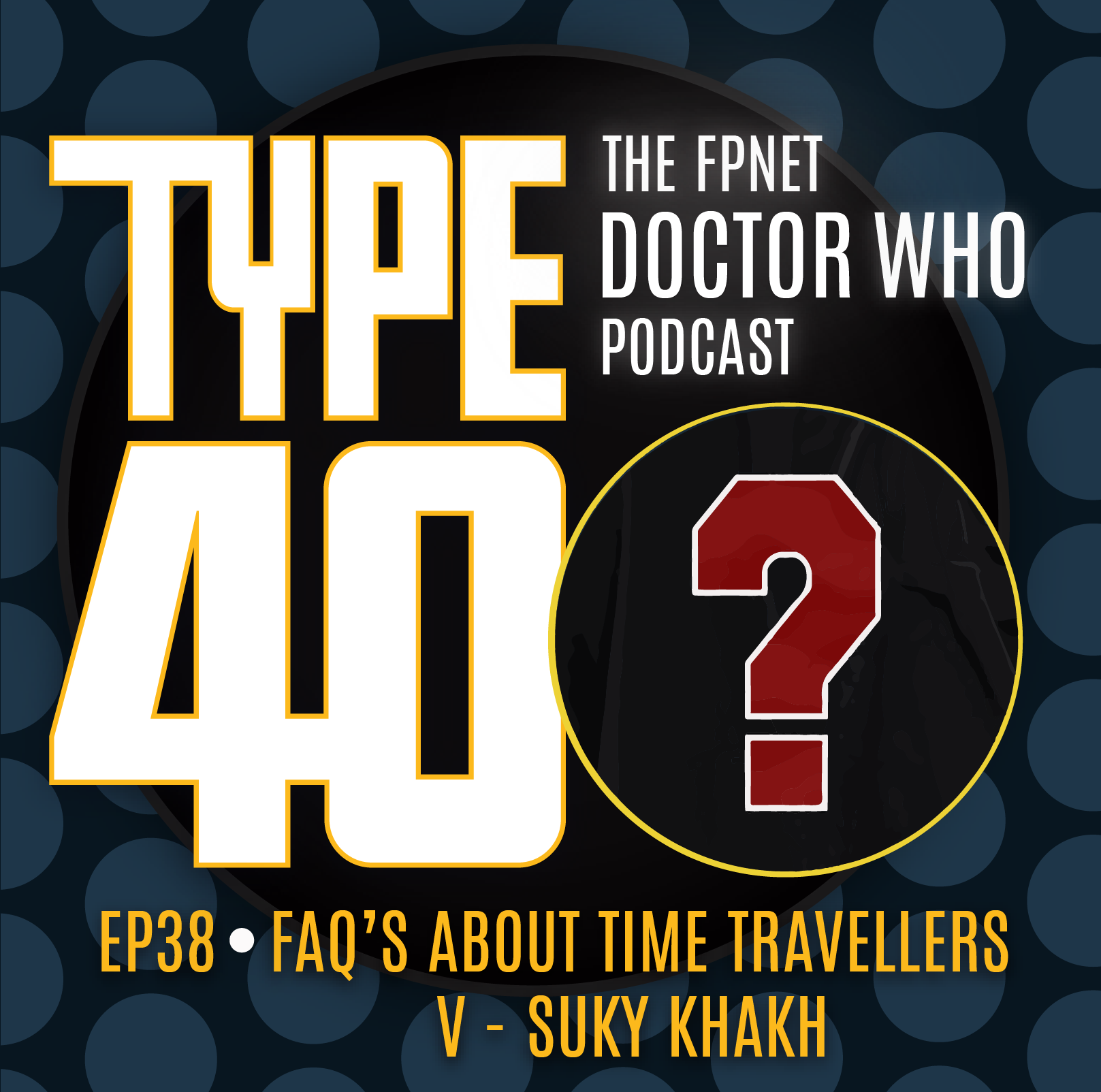 TYPE 40: A Doctor Who Podcast
Episode 38: FAQ's About Time Travellers V – Suky Khakh
There's a further round of Frequently Asked Questions, pitched to a plucky companion this time on Type 40: A Doctor Who Podcast. Welcoming aboard another prolific podcaster and long term fanboy – no, make that fanman; let's make fanman a thing? Our journey takes in locations such as Mondas, Perivale and Bilston Library along the way…!
Suky Khakh's as enthusiastic and ebullient here as on every edition of his popular genre movie podcast Take Your Seats. And even long term Progtor Who listeners may find out plenty they don't already know about the Black Country's newly appointed "Time-Knight" in this entertaining and generous conversation with regular host Dan Hadley…
You can always find TYPE 40: A Doctor Who Podcast on:
• The FPNet Master Feed @Fpnet.podbean.com
• FPNet on Podbean app
• Fandom Podcast Network on: Apple Podcasts, Spotify, Stitcher & Google Play
• Instagram: FandomPodcastNetwork & type40drwho
• Facebook: TYPE 40: A Doctor Who Fandom Podcast:
If you would like to contact us directly you can:
• Email: type40drwho@gmail.com
• Twitter: @type40drwho
• Instagram: @type40drwho
• Suky Khakh on Twitter @cyberman_151
• Take Your Seats and Progtor Who featuring Suky Khakh can be found: https://progtorwho.podbean.com/
• Dan Hadley on Twitter and Instagram: @The_spacebook
Find our extra Content in Type Over40 on You Tube:
Subscribe to the channel so you never miss a new addition to our playlist:
https://www.youtube.com/playlist?list=PLVJCF19D0A-5QAv9RMnfsnauSJVZuM894
iTunes: Please leave us a review on iTunes so new fans can find us easier. We LOVE 5 star reviews of course, but we love feedback in general!
Please listen to our other awesome podcasts on the Fandom Podcast Network:
Blood of Kings: A Highlander Podcast
Culture Clash: The FPN Weekly Pop Culture Podcast
Couch Potato Theater: The Guilty Pleasure Favorites Podcast
Time Warp: The Fandom Flashback Podcast
The Endzone: An (Unofficial) NFL Podcast
Good Evening: An Alfred Hitchcock Podcast
The Union Federation: A Star Trek and The Orville Podcast
Hair Metal: The Hair Metal Podcast