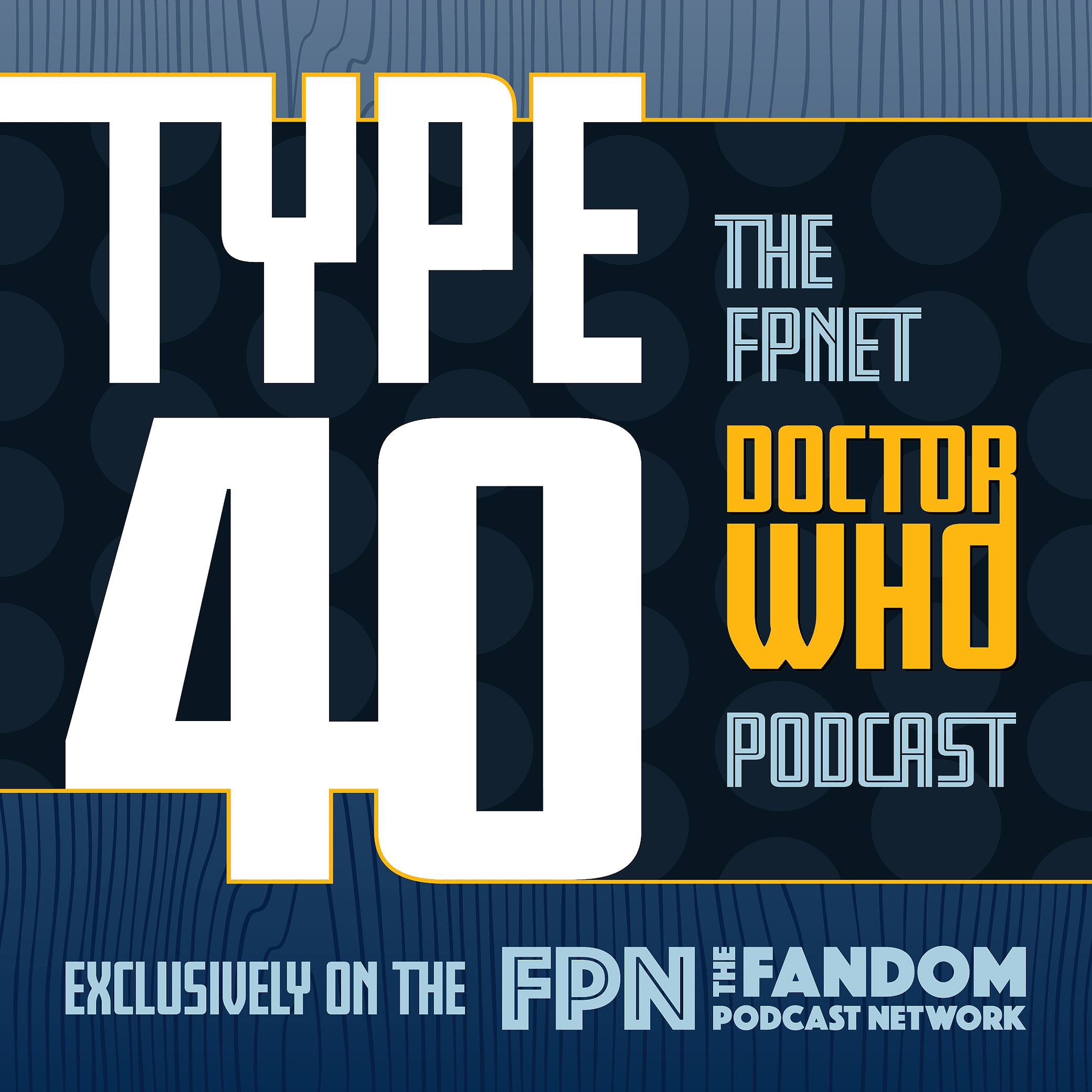 TYPE 40: A Doctor Who Podcast
Episode 0: The Mission of TYPE 40
Welcome to TYPE 40: A Doctor Who Podcast here on The Fandom Podcast Network! On this podcast, we will take an in-depth and closer look at this beloved television series that has shaped the landscape of science fiction for over five decades...and counting.
We will explore the pop culture phenomenon of Doctor Who, both past and present and the worlds of the spin-off series as well; The Sarah Jane Adventures, Torchwood, Class and the ever so popular and growing library of BIG FINISH audio novels.
From Tardis Coffee Mugs, to Dalek desktop armies...Sonic Screwdriver Remote Controls to Adipose Plushies...we will also make sure that we discuss the incredible depth and wealth of Doctor Who merchandising because WHO doesn't want a scale Tardis Console for your desktop??? There's no better TIME to be a Doctor Who Fan. Please enjoy our journey together here on TYPE 40!
You already know both Kyle Wagner (Culture Clash, The EndZone) and Norman Lao (Blood of Kings, DiscoVille) from The Fandom Podcast network. But we at the FPN are please to have Dan Hadley from The Spacebook as our co-host and newest member of the FPN family..WHO will be helping us steer this ever so temperamental TYPE 40...you know how touchy these models can be!
You can always find TYPE 40: A Doctor Who Podcast on:
• The FPNet Master Feed @Fpnet.podbean.com
• Fandom Podcast Network on: iTunes, Stitcher, Podbean, & Google Play
• Instagram: FandomPodcastNetwork & type40drwho
If you would like to contact us directly you can:
• Instagram: @type40drwho
• Norman on Twitter @starfighter1701 and Instagram @socalswordfighter
• Kyle on Twitter @AKyleW Instantgram @Akylefandom
• Dan on Instagram: @danhadley_
Help support the Fandom Podcast Network and wear some of their fantastic original designs and logos on t-shirts, mugs, hats and more from Tee Public Go to: https://www.teepublic.com/user/fandompodcastnetwork or just search Fandom Podcast Network to find our storefront.
Please search Fandom Podcast Network on iTunes and leave us a review so new fans can find us easier. We LOVE 5 star reviews of course, but we love feedback in general! 
Please listen to our other awesome podcasts on the Fandom Podcast Network:
Blood of Kings: A Highlander Podcast
Culture Clash: The FPN Weekly Pop Culture Podcast
Couch Potato Theater: The Guilty Pleasure Favorites Podcast
Time Warp: The Fandom Flashback Podcast
The Endzone: An (Unofficial) NFL Podcast
Good Evening: An Alfred Hitchcock Podcast
DiscoVille: A Star Trek Discovery and The Orville Podcast
Hair Metal: The Hair Metal Podcast