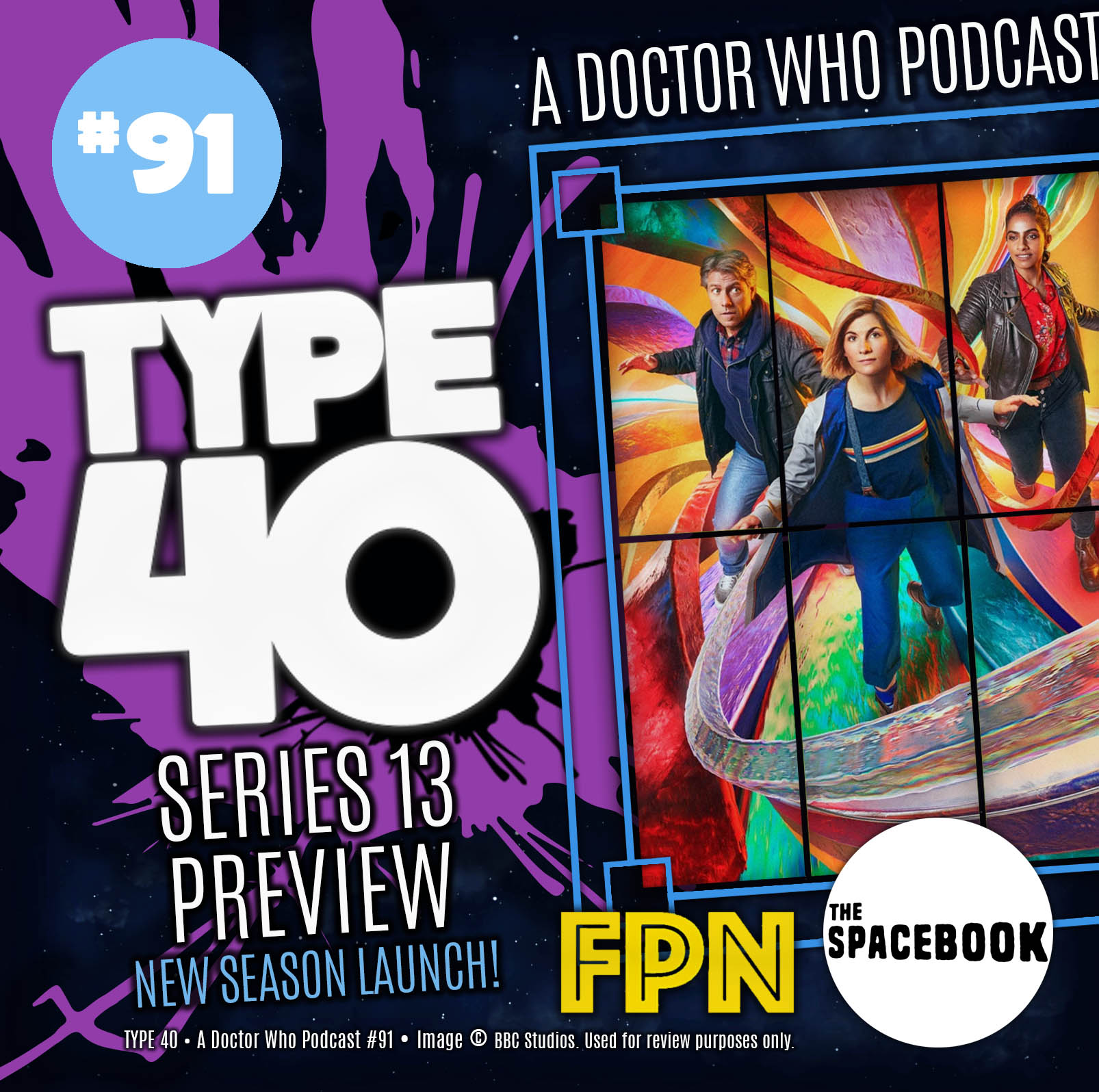 Type 40 • A Doctor Who Podcast Episode 91: Series 13 Preview
We're here: the most divisive screen era in Doctor Who history resumes from Sunday 31st October with the premiere of Series 13. A six-part, epic saga the like of which we've never seen before! So outgoing showrunner Chris Chibnall insists… Our podcast has been with you every step of the way, as Jodie Whittaker's era began with so much promise.
We have been less than impressed. But what's this? A shiny new set of promo images, a new companion and a whole minute and a bit of trailer showcasing so many old foes! Could this possibly be the game-changer that redeems the 13th Doctor?
Expectations are at rock-bottom but regular host Dan Hadley is back at the Type 40's viewscreen to chair our customary preview of the brand-new season. With returning panellist Barnaby Jago and new companion Charlotte Shields bringing their own observations and hopes for what's to come as 2021 reaches the Winter months.
Stream or download this essential primer for "Doctor Who: Flux" right here:
Find Type 40 • A Doctor Who Podcast feed here at:
Listen to Type 40 on:
Apple Podcasts, Spotify, Stitcher, Google Play, iHeart Radio, Tune In and the Podbean App.
Or as part of FPNet Master Feed @Fpnet.podbean.com
If you would like to contact us directly you can:
Email: type40drwho@gmail.com
Twitter: @type40drwho
Instagram: @type40doctorwho
Facebook: Type 40 • A Doctor Who Fan Page
Dan Hadley on Twitter and Instagram @The_spacebook
Join the Facebook group Type 40 • A Doctor Who Fan Group:
TeePublic Store:
Help support the Fandom Podcast Network and wear some of their fantastic original designs and logos on t-shirts, mugs, hats and more from Tee Public Go to: https://www.teepublic.com/user/fandompodcastnetwork or just search Fandom Podcast Network to find our storefront.
Please listen to our other awesome podcasts on the Fandom Podcast Network:
Master Feed: https://fpnet.podbean.com/