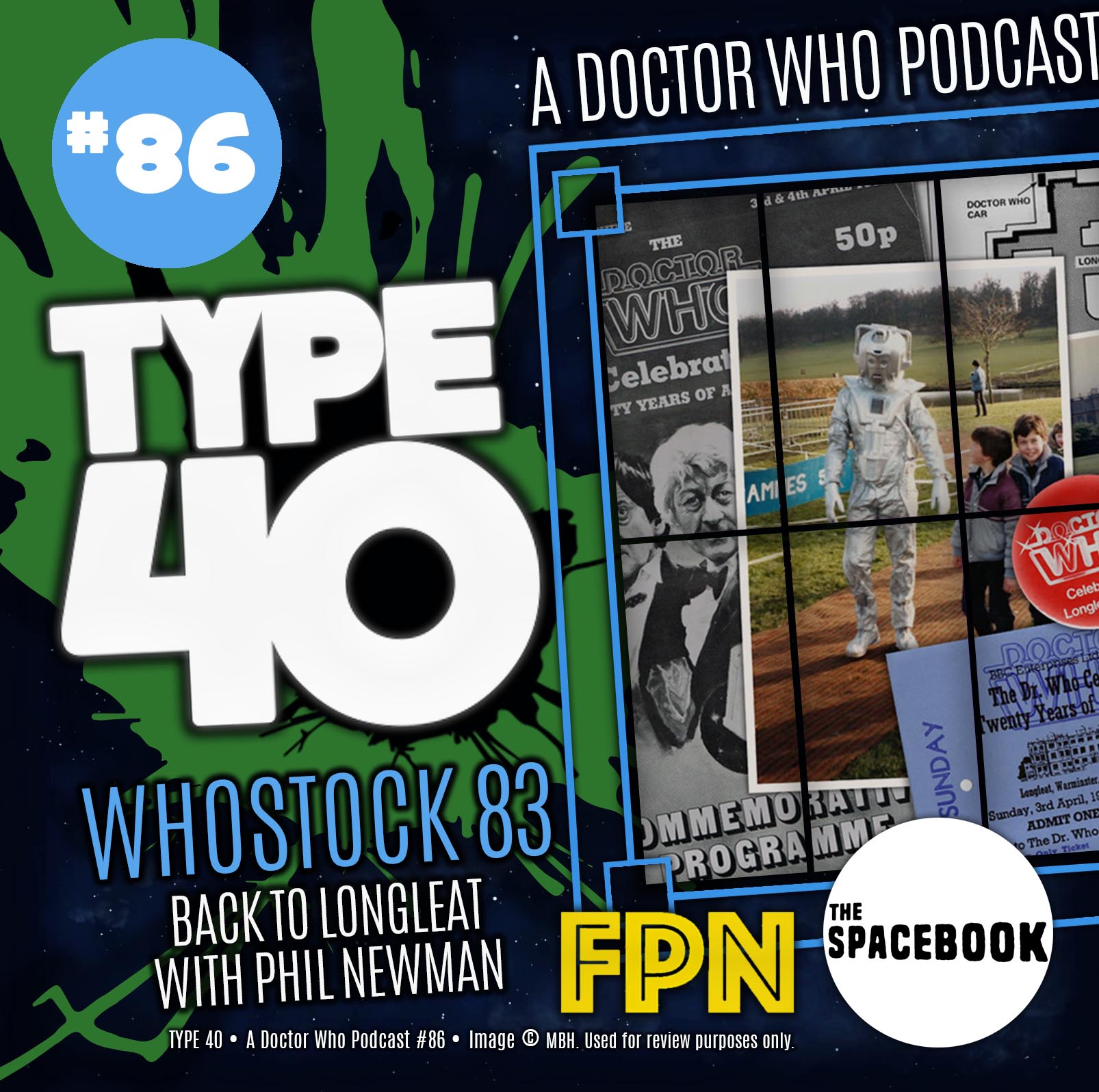 Type 40 • A Doctor Who Podcast
Episode 86: Whostock 83 with Phil Newman
It's often said the 80's revival has lasted twice as long as the decade itself. Whether its movies standing the test of time or music filling playlists of even those of us born years after Live Aid happened!
Us Doctor Who fans revisit the tales of the JNT era, over and over! But there's some stories forever time-locked and only available to those who were there. And one of the fandoms most talked about of days and dates we'd all wish we'd seen with our own two eyes must be the entire weekend our show took over Longleat Park in Wiltshire.
Both regular voice Simon Horton and our special guest, production designer Phil Newman were among the thousands of attendees of that huge 20th anniversary event. Together they remember the guests, the props, the screenings, and those legendary queues. Whilst your host Dan Hadley turns green as Scaroth, with envy.
Maybe you will too, but we promise a good time if you stream of download HERE:
Find Type 40 • A Doctor Who Podcast feed here at:
• type40.podbean.com
Listen to Type 40 on:
Apple Podcasts, Spotify, Stitcher, Google Play, iHeart Radio,
Tune In and the Podbean App.
• Or as part of FPNet Master Feed @Fpnet.podbean.com
If you would like to contact us directly you can:
• Email: type40drwho@gmail.com
• Twitter: @type40drwho
• Instagram: @type40doctorwho
• Facebook: Type 40 • A Doctor Who Fan Page
• Join the Facebook group Type 40 • A Doctor Who Fan Group:
• Dan Hadley on Twitter and Instagram @The_spacebook
• Simon Horton on Facebook at Doctor Who: The Whonatics
• Phil Newman on Twitter at @philnewmandsign
TeePublic Store:
Help support the Fandom Podcast Network and wear some of their fantastic original designs and logos on t-shirts, mugs, hats and more from Tee Public Go to: https://www.teepublic.com/user/fandompodcastnetwork or just search Fandom Podcast Network to find our storefront.
Please listen to our other awesome podcasts on the Fandom Podcast Network:
Master Feed: https://fpnet.podbean.com/