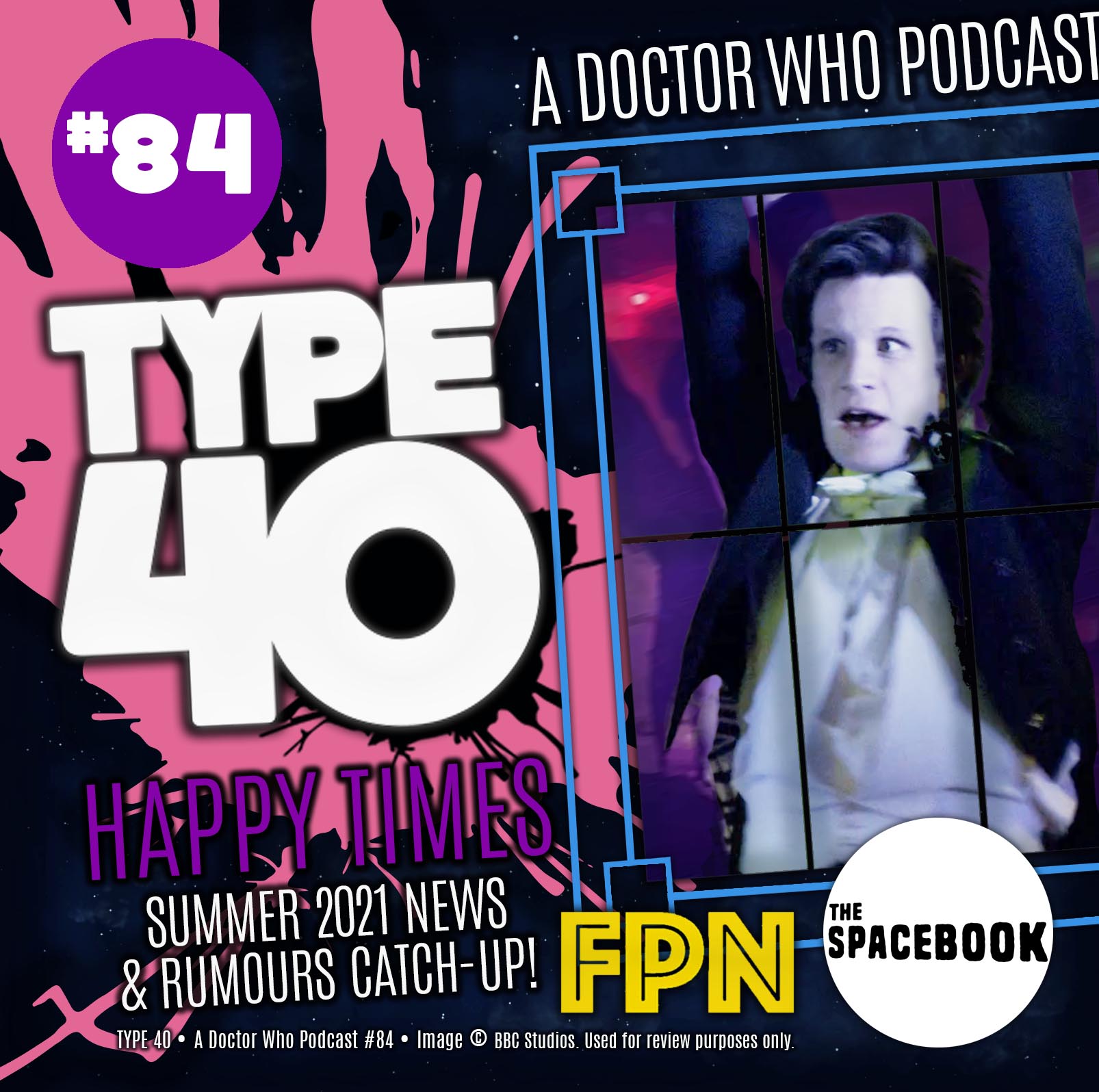 Type 40 • A Doctor Who Podcast
Episode 84: Happy Times – Summer 2021 News & Rumour Catch-Up!
It's the height of Summer, yet it feels like Christmas around the console room with the possibility of a bright new future for Doctor Who on TV in the air. Time for our midyear catch up with all the latest news from the vortex!
We talk about all the HUGE announcement of the departure of both Jodie Whittaker and showrunner Chris Chibnall from the series. As well as take stock of the recent Comic Con at Home 2021 virtual panel, which effectively launched the countdown to Series 13. Due on screens this coming Autumn…
Regular host Dan Hadley welcomes back Kyle Wagner! As well as one of the biggest Who-voices on YouTube, Tzvi Lebetkin. With screenwriter and director Ian Diaz rounding off our team of Time Agents. Stream or download our latest episode HERE:
Find Type 40 • A Doctor Who Podcast feed here at:
• type40.podbean.com
Listen to Type 40 on:
Apple Podcasts, Spotify, Stitcher, Google Play, iHeart Radio,
Tune In and the Podbean App.
• Or as part of FPNet Master Feed @Fpnet.podbean.com
If you would like to contact us directly you can:
• Email: type40drwho@gmail.com
• Twitter: @type40drwho
• Instagram: @type40doctorwho
• Facebook: Type 40 • A Doctor Who Fan Page
• Join the Facebook group Type 40 • A Doctor Who Fan Group:
• Dan Hadley on Twitter and Instagram @The_spacebook
• Kyle Wagner on Twitter @AKylefandom
• Ian Diaz on Twitter and @iandaviddiaz
• Tzvi L:ebetkin on Twitter @biblicalcomix
TeePublic Store:
Help support the Fandom Podcast Network and wear some of their fantastic original designs and logos on t-shirts, mugs, hats and more from Tee Public Go to: https://www.teepublic.com/user/fandompodcastnetwork or just search Fandom Podcast Network to find our storefront.
Please listen to our other awesome podcasts on the Fandom Podcast Network:
Master Feed: https://fpnet.podbean.com/