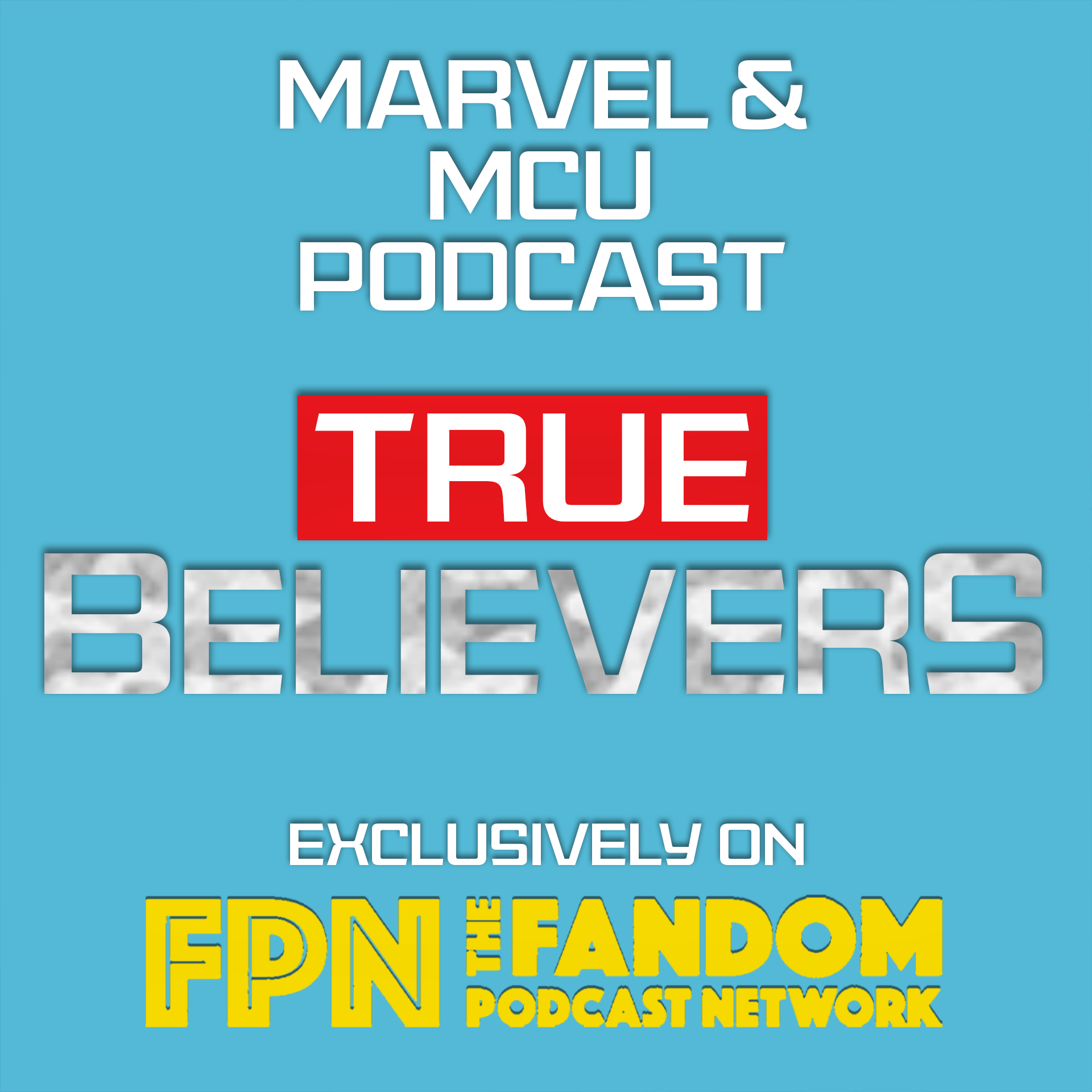 True Believers The FPNet MCU Podcast Episode 45: 'Super' MCU News
Watch the video version of this show here:  https://youtu.be/5Zx-AhRdN8o
Welcome to the Fandom Podcast Network's TRUE BELIEVERS Marvel MCU Podcast! On this episode we will discuss and review each of the 2021 Marvel Cinematic Universe releases which include the Disney Plus series and theatrical movie releases.
On this 'Super' edition of True Believers your hosts Kyle Wagner & Kevin Reitzel hop into the every growing multiverse to discuss the new trailer for Doctor Strange 2 as well as the trailers for the upcoming Moon Knight Disney+ show.
The also take a moment to discuss the future of the Netflix shows now that they will be leaving Netflix come March 1, 2022. Where will they end up and what might be the future for these characters going forward?
Warning *SPOILERS AHEAD*! The Fandom Podcast Network TRUE BELIEVERS Marvel MCU Podcast will explore the MCU universe in detail, from the movies, TV series and comics.
True Believers Main Podcast Feed: https://fpnet.podbean.com/category/True-Believers-a-mcu-podcast/
True Believers: A Marvel & MCU Podcast Fandom Facebook Group! Are you enjoying our True Believers Marvel MCU Podcast Discussion? Then join our Facebook group: "True Believers: A Marvel & MCU Podcast Fandom Group"