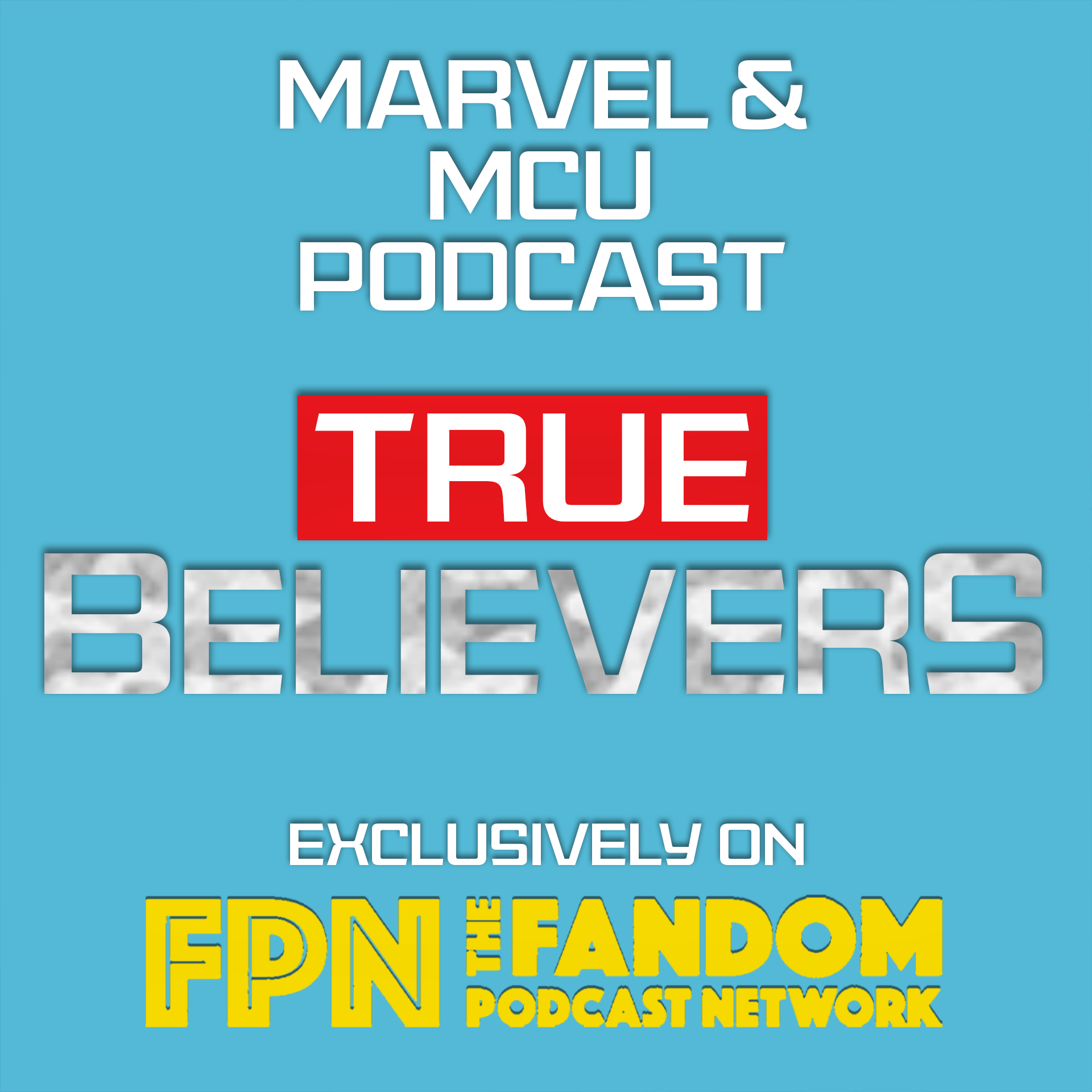 TRUE BELIEVERS Marvel MCU Podcast EP.43: 2021 MCU Movies & Disney Plus Series Review!
Welcome to the Fandom Podcast Network's TRUE BELIEVERS Marvel MCU Podcast! On this episode we will discuss and review each of the 2021 Marvel Cinematic Universe releases which include the Disney Plus series and theatrical movie releases. 

Your Fandom Podcast Network co-founders / co-hosts Kyle Wagner & Kevin Reitzel discuss all of the 2021 MCU releases and review and rank each TV show and movie. The series & movies they review are:
Wanda Vision, Falcon & The Winter Soldier, Loki, What If...?, Black Widow, Shang-Chi, Eternals, Hawkeye and 
Spider-Man: No Way Home. They also discuss the True Believer's fans response rankings, and look to the 2022 MCU year and beyond!
We're excited to discuss the 2021 MCU in review, and we're looking forward to the future Marvel Disney Plus programing and movies of Phase Four...and Phase 5!
Warning *SPOILERS AHEAD*! The Fandom Podcast Network TRUE BELIEVERS Marvel MCU Podcast will explore the MCU universe in detail, from the movies, TV series and comics.
True Believers Main Podcast Feed:
https://fpnet.podbean.com/category/True-Believers-a-mcu-podcast/
True Believers: A Marvel & MCU Podcast Fandom Facebook Group!
Are you enjoying our True Believers Marvel MCU Podcast Discussion? Then join our Facebook group: "True Believers: A Marvel & MCU Podcast Fandom Group"
Link: https://www.facebook.com/groups/143313841014405/edit
Fandom Podcast Network Contact Information
- The FANDOM PODCAST NETWORK YouTube Channel: 
https://www.youtube.com/c/FandomPodcastNetwork
- Master feed for all FPNet audio podcasts: https://fpnet.podbean.com/
- Fandom Podcast Network on Facebook: https://www.facebook.com/Fandompodcastnetwork
- Email: fandompodcastnetwork@gmail.com
- Instagram: @fandompodcastnetwork https://www.instagram.com/fandompodcastnetwork/