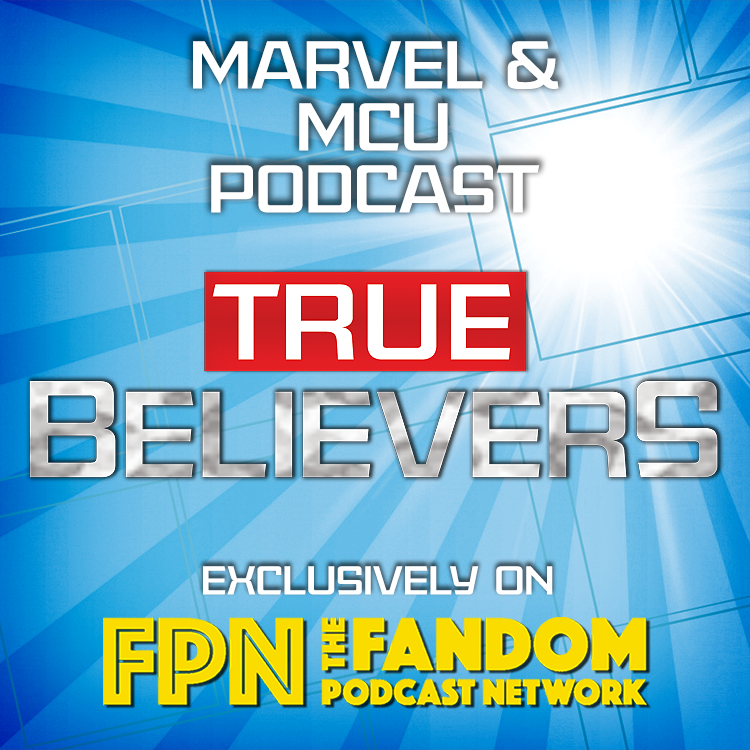 True Believers Episode 16: Marvel TV during the MCU, WHAT HAPPENED??  Part 2
Welcome back MCU fans to True Believers the MCU podcast here on the Fandom Podcast Network.  In this latest episode of True Believers Co-Hosts Kyle & Kevin are once again joined by guest and Blood of Kings Co-Host Lee Fillingsness to continue the two part series on Marvel TV during the MCU before Disney+.
In Part one we discussed the Netflix shows and the impact they had and what the future of those characters might be, here in part two things get a bit more complicated as the True Believers discuss Agents of S.H.I.E.L.D. and it's complicated place in and out of MCU Cannon.  We also discuss Agent Carter, Inhumans and the HULU marvel experiment as well.
Finally we discuss what got us to this place and why as it stands right now these shows are not considered MCU cannon but can they return to being so in some way?
Join us TRUE BELIEVERS and Make Ours Marvel!
Fandom Podcast Network Contact Information
True Believers: A Marvel & MCU Podcast Fandom Facebook Group:
Are you enjoying our True Believers Marvel MCU Podcast Discussion? Then join our Facebook group: "True Believers: A Marvel & MCU Podcast Fandom Group"
- The FANDOM PODCAST NETWORK YouTube Channel: 
https://www.youtube.com/c/FandomPodcastNetwork
- Master feed for all FPNet audio podcasts: https://fpnet.podbean.com/
- Facebook: https://www.facebook.com/Fandompodcastnetwork
- Email: fandompodcastnetwork@gmail.com
- Instagram: https://www.instagram.com/fandompodcastnetwork/
- Twitter: @fanpodnetwork / 
https://twitter.com/fanpodnetwork
FPN Host & Guest Contact Info:
- Kyle Wagner on Twitter: @AKyleW / Instagram: @Akylefandom
- Kevin Reitzel on Twitter & Instagram: @spartan_phoenix
- Lee Fillingsness on Twitter: @TheWayoftheway
- Tee Public Fandom Podcast Network Store: