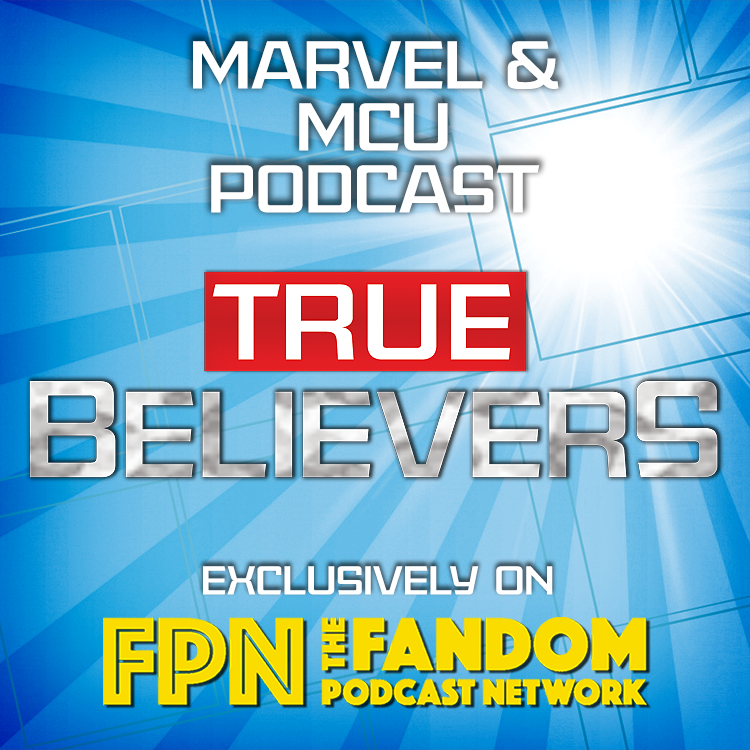 True Believers Episode 15: Marvel TV During the MCU, What Happened? Part 1: The Netflix Shows
Welcome to the Fandom Podcast Network's newest show: The FPN TRUE BELIEVERS Marvel MCU Podcast!  As we take a slight break in the MCU action before Loki premier's on June 9th the staff at True Believers thought it was a good time to look into one of more interesting sides of Marvel during the era of the MCU and that is Marvel TV Pre Disney+.   Is it canon? Was it good? did it work? What Happened?
In part one of this series of podcast Co-Host Kyle & Kevin are joined by Blood of Kings Co-Host Lee Fillingsness (A HUGE MARVEL TV FAN) to discuss The Netflix shows of Daredevil, Jessica Jone, Luke Cage, Iron Fist, Defenders and the Punisher.  Did they meet expectations? Are we going to see versions of these characters again in the MCU?  We will discuss that and much more.........
Join in fellow True Believers!
Fandom Podcast Network Contact Information
True Believers: A Marvel & MCU Podcast Fandom Facebook Group:
Are you enjoying our True Believers Marvel MCU Podcast Discussion? Then join our Facebook group: "True Believers: A Marvel & MCU Podcast Fandom Group"
- The FANDOM PODCAST NETWORK YouTube Channel: 
https://www.youtube.com/c/FandomPodcastNetwork
- Master feed for all FPNet audio podcasts: https://fpnet.podbean.com/
- Facebook: https://www.facebook.com/Fandompodcastnetwork
- Email: fandompodcastnetwork@gmail.com
- Instagram: https://www.instagram.com/fandompodcastnetwork/
- Twitter: @fanpodnetwork / 
https://twitter.com/fanpodnetwork
FPN Host & Guest Contact Info:
- Kyle Wagner on Twitter: @AKyleW / Instagram: @Akylefandom
- Kevin Reitzel on Twitter & Instagram: @spartan_phoenix
- Lee Fillingsness on Twitter: @TheWayoftheway
- Tee Public Fandom Podcast Network Store: