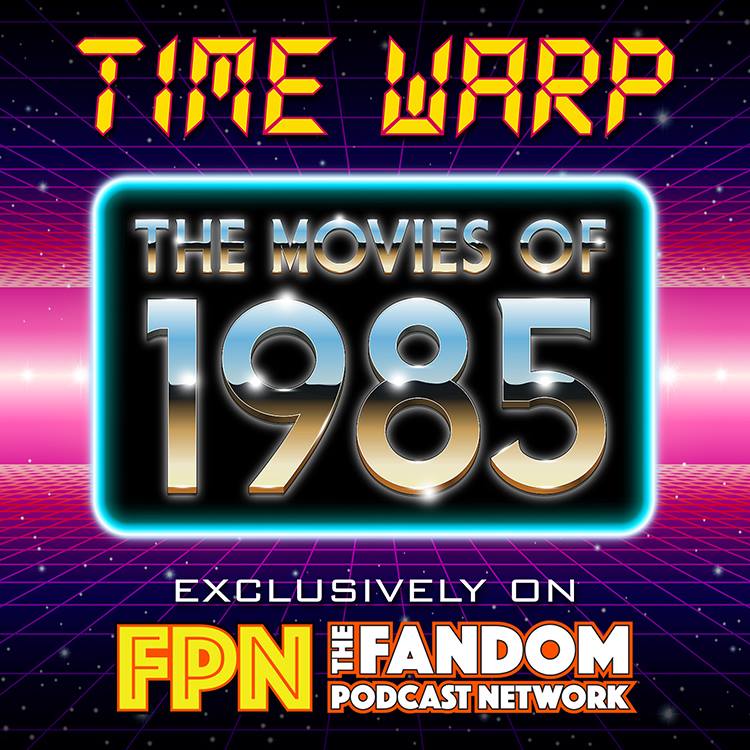 Time Warp: 1985 The Movies, Part 2. The Goonies, Rambo 2, St. Elmo's Fire, Fletch, Ladyhawke and more! 
Welcome to the Fandom Podcast Network's special presentation of
Time Warp: 1985 The Movies, Part 2. In this special edition of Time Warp, your hosts Kevin Reitzel, Kyle Wagner, Erin Gill and Norman Lao will cover the next three months of the year in movies, and pop culture for 1985.
Over the last couple of years here at the Fandom Podcast Network, we celebrated the movies of 1986 & 1987. We made a case for 1986 & 1987 being some of the best years in movies. But we though we would challenge this again, and look back on the fantastic year of movies and pop culture of 1985! 
And to quote Erin Gill... "1985 is the most 80's year... of the 1980s."
Welcome to Part 2 of 4 of the Time Warp: 1985, The Movies. In the episode, we will cover the 1985 movies released in the months of 
- April
- May
- June
Here is a small sample of the many movies we will cover in Part 2 of Time Warp: 1985:
- Ladyhawke      
- Rambo: First Blood Part II     
- A View to a Kill     
- Fletch    
- The Goonies
- Secret Admirer
- St. Elmo's Fire
- Pale Rider
- Girls Just Want to Have Fun
- Just One of the Guys        
1985 gave us a great year in movies, an that's what we are here to celebrate on this special presentation of the Time Warp here on the Fandom Podcast Network. Many 1985 movies became legendary with box office receipts to back it up. Some became cult classics. And some 1985 movies were so bad, they were good. And well... some we're just plain bad. 1985 also gave birth to many of our current classic fandoms and pop culture we still celebrate today. We will celebrate, debate and discuss this fantastic year of movies in 1985.

So travel back in time with us, and enjoy, Time Warp: 1985 The Movies, Part 2.
Where to find the Fandom Podcast Network / Contact Info: