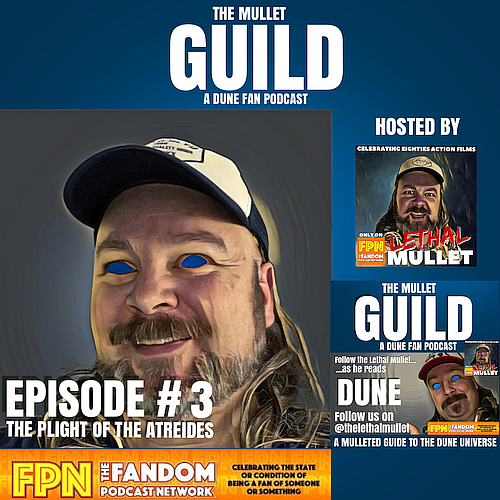 The Mullet Guild: Episode #3 The Plight of the Atreides
The Lethal Mullet returns with an offshoot of the main show, looking at the world of Frank Herbert's Dune. Your mulleted guide to the Dune universe, as Adam is joined by Scott from What a Piece of Junk, a Star Wars Podcast to chat about his Dune fandom and the games of Dune, including the CCG.
Find The Mullet Guild on:
Apple / Stitcher / Spotify / Google Play / Podbean / IheartRadio
Contact:
Site: fpnet.podbean.com
Twitter: @fanpodnetwork
Facebook & Instagram: Fandom Podcast Network
Adam: @thelethalmullet (Twitter/Facebook/Instagram)
FPN Master Feed: fpnet.podbean.com
Catch the flagship show: Culture Clash, Blood of Kings, The Lethal Mullet, Making Treks, and the host of amazing podcasts covering all of fandom.
#dune #podcast #fandom #themulletguildadunefanpodcast #fandompodcastnetwork #lethalmulletpodcast #adamobrien #frankherbert