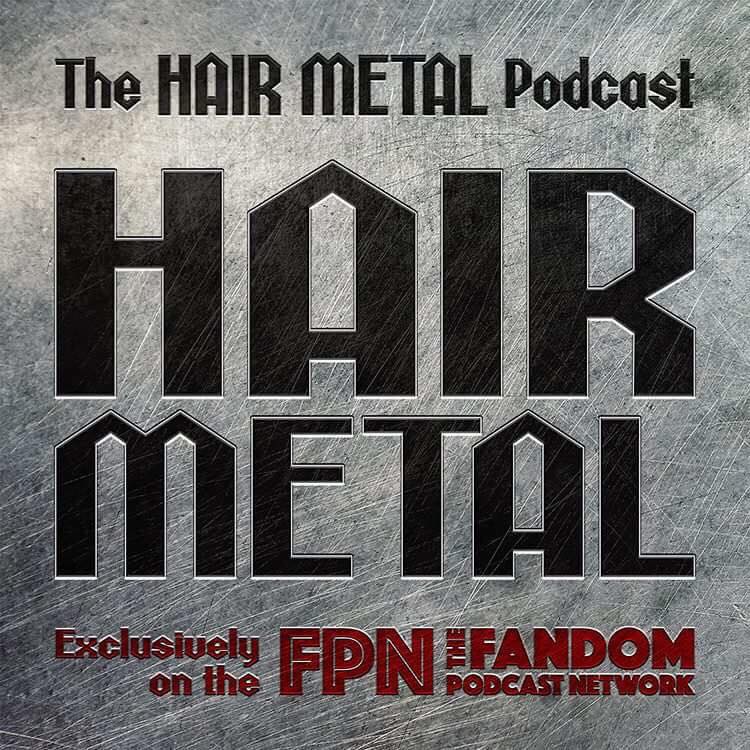 The Hair Metal Podcast: Episode 02: CINDERELLA, TESLA, POISON!
We here at the Fandom Podcast Network celebrate all kinds of fandom. We're excited to include MUSIC into our Fandom Family. Specifically though... we are proud to discuss the glam of...1980's Hair Metal!! 
Kevin Reitzel is your host for this Fandom Podcast Network's special presentation of The Hair Metal Podcast. Kevin's special guest host for this episode is his friend, fellow Raider fan, and co-host of the Raiders Fan Radio Podcast... Please welcome Murf!
The Hair Metal Podcast will cover bands that reached several levels of popularity and notoriety during the mid to late 1980's "Hair Metal" explosion, and through its eventual decline in the early 90's. The Hair Metal Podcast will cover many bands that defined the look and sound of Hair Metal, and many bands that may or may not be categorized as Hair metal, but did reach some popularity during the Hair Metal rush of the 1980's. 
In this episode of the Hair Metal Podcast, we're going to discuss:
- A Lesson In Hair Band History: Poison's INFAMOUS and disastrous live performance at 1991 MTV Video Music Awards, with a heavily drugged out C.C. Devile.
Next up, we discuss the three highlighted bands for this episode! 
- Opening Band #1: CINDERELLA
- Opening Band #2: TESLA (with an interesting discussion of what is a "Hair Band".
- Headliner Band #3: POISON
- Speed Round of Murf's other favorite Hair Metal era bands

We dive deep into the history of each of these bands including the impact they had on fans, the music industry, and where their legacy stands now. We will also discuss our favorite band members, albums, songs and any personal experiences seeing these bands perform live in concerts, including any up close personal one on one encounters.
Please enjoy the Fandom Podcast Network's, The Hair Metal Podcast. We will tease our hair with Aqua Net, slip on those tight ripped jeans, leather pants or Lip Service attire, and rock out in that leather motorcycle jacket! Remember...every rose has its thorn, and on a steel horse... we will ride! 
HAIR METAL LIVES! Rock on everyone!
Fandom Podcast Network Contact Info / How to contact & find us:
You can always find The Hair Metal Podcast on the Fandom Podcast Network Master feed at:
• FPNet is on the Podbean app
• Fandom Podcast Network is on: iTunes / Stitcher / Podbean / Google Play for Android Users.
• Instagram: FandomPodcastNetwork
• Twitter: @fanpodnetwork
Here is how you can contact us directly:
• Kevin on Twitter & Instagram: @spartan_phoenix
Please leave us a review on iTunes so new fans can find us easier. We LOVE 5 star reviews of course, but we love feedback in general! Please search Fandom Podcast Network on iTunes and leave us a review!
Please listen to our other awesome podcasts on the Fandom Podcast Network:
Culture Clash: (Weekly Fandom News Podcast)
DiscoVille: (The Star Trek Discovery and The Orville Podcast)
Blood of Kings: (A Highlander Podcast, covering all things Highlander)
Time Warp: (Classic and Nostalgic Fandom Spotlight Podcast)
Couch Potato Theater: (Cult Classic & Fan Favorite Movies Podcast)
Good Evening: (Alfred Hitchcock Podcast)
fpnet.podbean.com/category/good-evening-an-alfred-hitchcock-podcast/