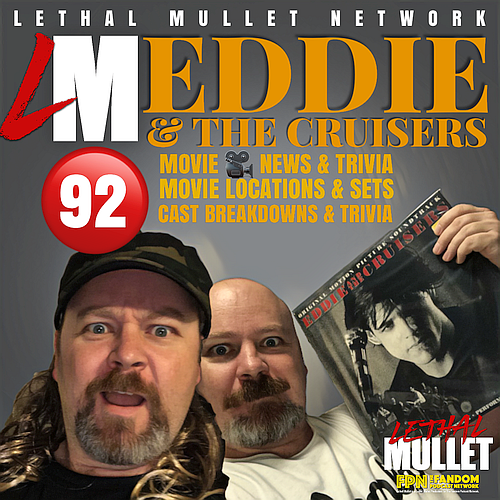 Lethal Mullet Podcast: Episode #92: Eddie & The Cruisers 1 & 2
Eddie Lives!!!
Relive the great eighties musical rock drama: Eddie and The Cruisers, and it's sequel Eddie and The Cruisers 2: Eddie Lives. The Mullet dives headlong into this Michael Pare double, and what makes the films so memorable.
All weekly on Lethal Mullet Network!
Where to find us:
Find us on Podbean: lethalmulletnework.podbean.com
You can find The Lethal Mullet Podcast on:
Apple / Google Play / Spotify / Stitcher / IHeartRadio
Contact:
Adam on: @thelethalmullet
Twitter / Facebook / Instagram
#lethalmulletnetwork #lethalmulletpodcast