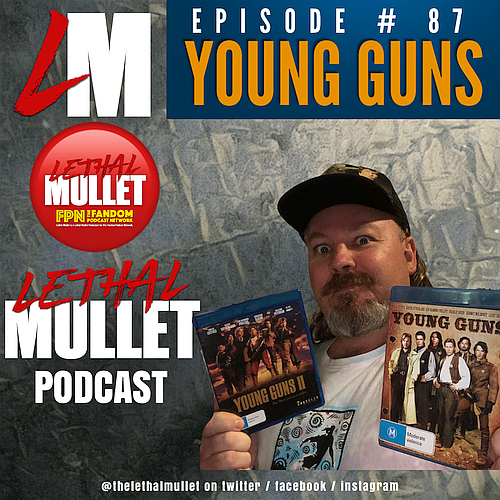 Lethal Mullet Podcast: Episode 87: Young Guns & The Tale of Brushy Bill Roberts
Join Adam, the Lethal Mullet as he looks tonight at the classic pair of westerns all about William H. Bonney (Billy The Kid), and his Regulators! Young Guns, and Young Guns 2 were amazing game changers for the western genre.
All weekly on Lethal Mullet Network!
Where to find us:
Find us on Podbean: lethalmulletnework.podbean.com
You can find The MandoMullet Podcast on:
Apple / Google Play / Spotify / Stitcher / IHeartRadio
Contact:
Adam on: @thelethalmullet
Twitter / Facebook / Instagram
#action #movies #eighties #celebration #australia #mullets #adamobrien #martialarts #billythekid #youngguns #youngguns2
#lethalmulletnetwork #lethalmulletpodcast