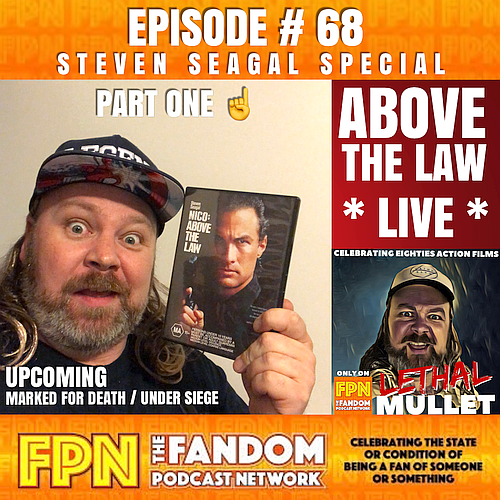 Lethal Mullet Podcast Episode #68: Seagal_Above The Law
Join Adam as he goes through Steven Seagal's first foray into action film cinema with a look at Nico: Above The Law.
Find Lethal Mullet Podcast on:
Apple / Stitcher / Spotify / Google Play / Podbean / IheartRadio /TunedIn /Amazon Music
The FANDOM PODCAST NETWORK is now on YouTube! Join us!
Link: https://www.youtube.com/channel/UCib-kbKfAagsxrWlJU01Rcg
PLEASE SUBCRIBE to our YouTube channel to receive notifications of new podcast episodes and live events.
Contact:
Site: fpnet.podbean.com
Twitter: @fanpodnetwork
Facebook & Instagram: Fandom Podcast Network
Adam: @thelethalmullet (Twitter/Facebook/Instagram)
FPN Master Feed: fpnet.podbean.com
Catch the flagship show: Culture Clash, Blood of Kings, and the host of amazing podcasts covering all of fandom.
#fandompodcastnetwork #lethalmulletpodcast #adamobrien #australia #popculture #action #movies #stevenseagal #aikido #nicoabovethelaw