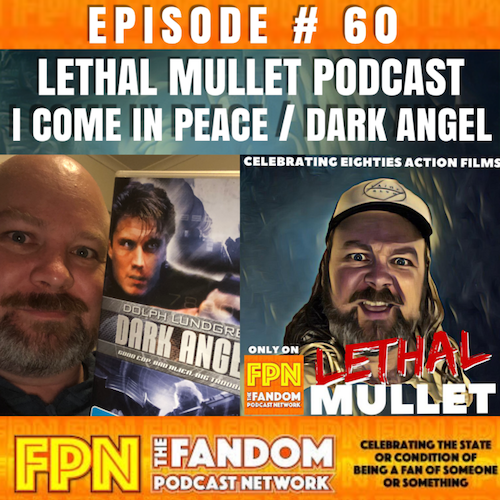 Lethal Mullet Podcast: Episode 60: I Come In Peace / Dark Angel
The Mullet goes through an absolute classic 1990 action film starring Dolph Lundgren, and Matthias Hues. This is a buddy cop action film, and drug busting, alien invasion classic. The Mullet lso goes through Richard Norton's amazing martial arts career.
Find Lethal Mullet Podcast on:
Apple / Stitcher / Spotify / Google Play / Podbean / IheartRadio
Contact:
Site: fpnet.podbean.com
Twitter: @fanpodnetwork
Facebook & Instagram: Fandom Podcast Network
Adam: @thelethalmullet (Twitter/Facebook/Instagram)
FPN Master Feed: fpnet.podbean.com
Catch the flagship show: Culture Clash, Blood of Kings, and the host of amazing podcasts covering all of fandom.
#fandompodcastnetwork #lethalmulletpodcast #adamobrien #australia #popculture #action #movies #1990 #dolph #lundgren #matthias #hues #icomeinpeace #darkangel #scifi #sciencefiction