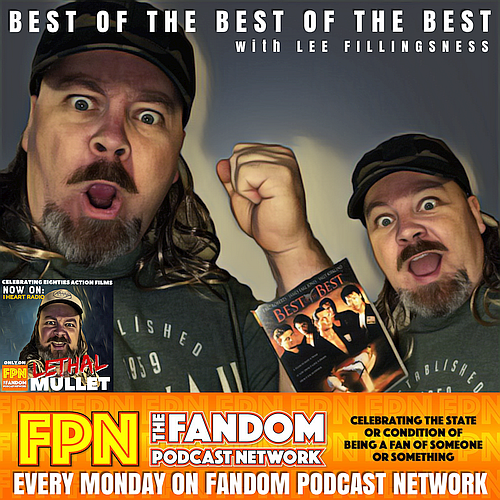 Lethal Mullet Podcast
Episode 41 - Best of the Best of the Best
On tonight's episode of the show Adam goes through the film Best of the Best with the new cohost of Blood of Kings: Lee Fillingsness. Also covering Lee's extensive martial arts career, and many interesting film tidbits. This is one for the martial arts fans.
Find Lethal Mullet Podcast on:
Apple / Stitcher / Spotify / Google Play / Podbean
Contact:
Site: fpnet.podbean.com
Twitter: @fanpodnetwork
Facebook & Instagram: Fandom Podcast Network
Adam: @thelethalmullet (Twitter/Facebook/Instagram)
FPN Master Feed: fpnet.podbean.com
Catch the flagship show: Culture Clash, Blood of Kings, and the host of amazing podcasts covering all of fandom.
Episode Link:
https://fpnet.podbean.com/e/lethal-mullet-podcast-episode-41-best-of-the-be…
#podcast #action #cinema #celebration #eighties #nineties #films #best #flicks #martialarts #fandompodcastnetwork #lethalmulletpodcast