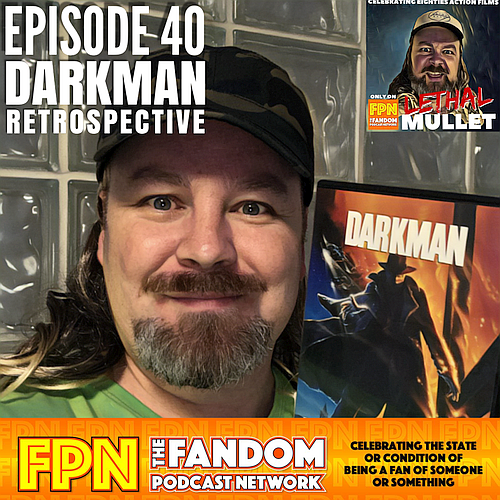 Episode 40 - Darkman and the Wizardry of Sam Raimi
On tonight's episode of the show Adam goes through and reviews the amazing film Darkman. Directed by Sam Raimi and starring Liam Neeson, this film is a dark, comedic and action packed horror themed thrill ride.
Find Lethal Mullet Podcast on:
Apple / Stitcher / Spotify / Google Play / Podbean
Contact:
Site: fpnet.podbean.com
Twitter: @fanpodnetwork
Facebook & Instagram: Fandom Podcast Network
Adam: @thelethalmullet (Twitter/Facebook/Instagram)
FPN Master Feed: fpnet.podbean.com
Catch the flagship show: Culture Clash, Blood of Kings, and the host of amazing podcasts covering all of fandom.
Episode Link:
www.fpnet.podbean.com
#podcast #action #cinema #celebration #eighties #nineties #films #best #flicks #samraimi #liamneeson #fandompodcastnetwork #lethalmulletpodcst