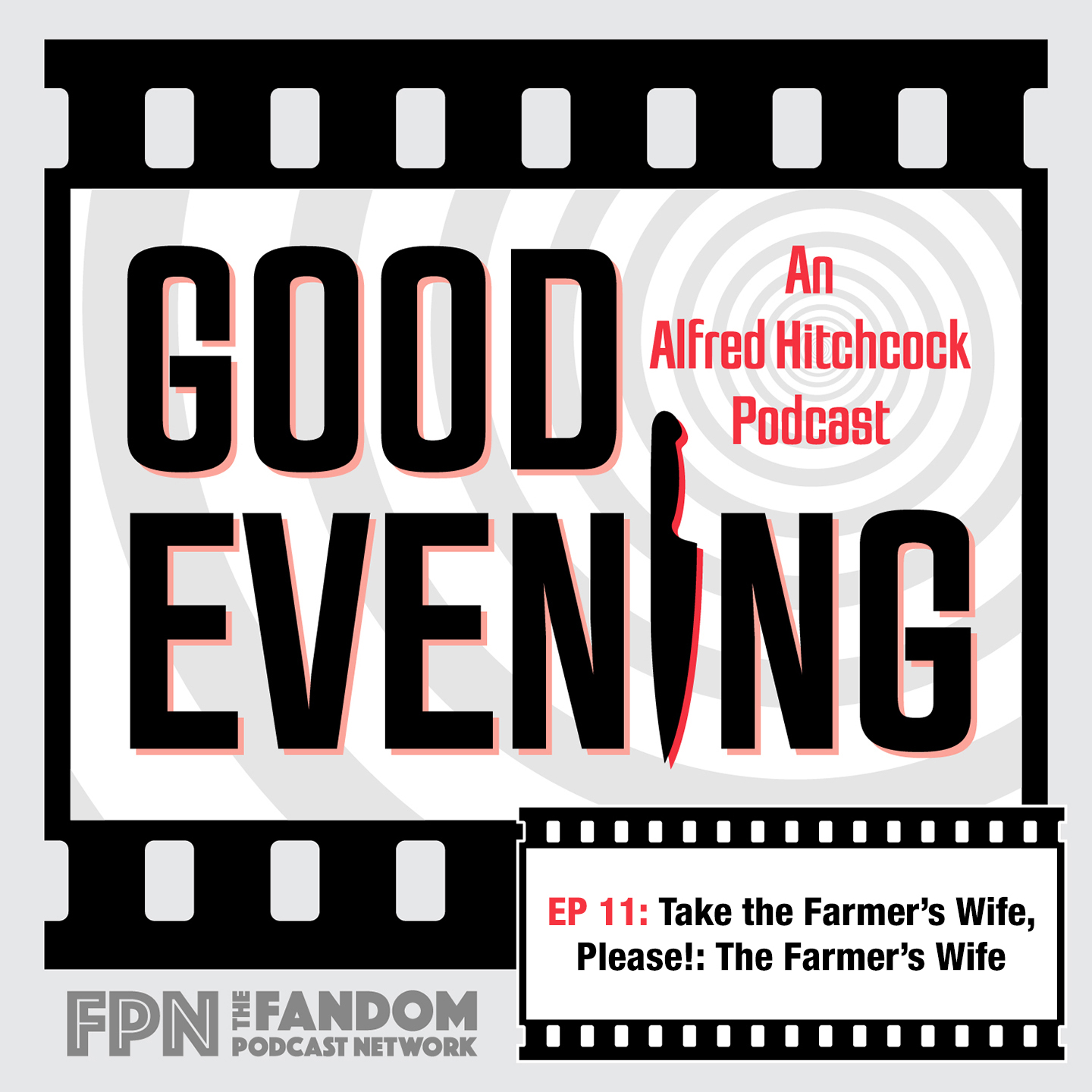 In this episode of Good Evening: An Alfred Hitchcock Podcast, we take a look at the 1928 silent comedy "The Farmer's Wife."  WE talk how the meaning of marriage has changed, the treatment of women, and randomly texting stills from this film to the wrong people.
Hosts:                                                                                                                                                                         
Tom Caldwell
Chris Haigh
Brandon-Shea Mutala
Find us:
Twitter: @goodeveningpod @brandonmutala @higher_boy @TomCaldwell3000
Facebook: Good Evening: An Alfred Hitchcock Podcast
Email: goodeveningpodcast@hotmail.com
An, as always, Good Evening is a proud member of the Fandom Podcast Network. @fanpodnetwork
Fandom Podcast Network Contact Info / How to contact & find us:
- fpnet.podbean.com
- FPNet on Podbean app
- Fandom Podcast Network on: iTunes / Stitcher / Podbean / Google Play
- Facebook: Fandom Podcast Network
- Email: fandompodcastnetwork@gmail.com
- Instagram: FandomPodcastNetwork
- Twitter: @fanpodnetwork
Tee Public:
Please also visit our TeePublic store where you can help support the Fandom Podcast Network while wearing your favorite show logos with pride!
Tee Public Store: https://www.teepublic.com/user/fandompodcastnetwork