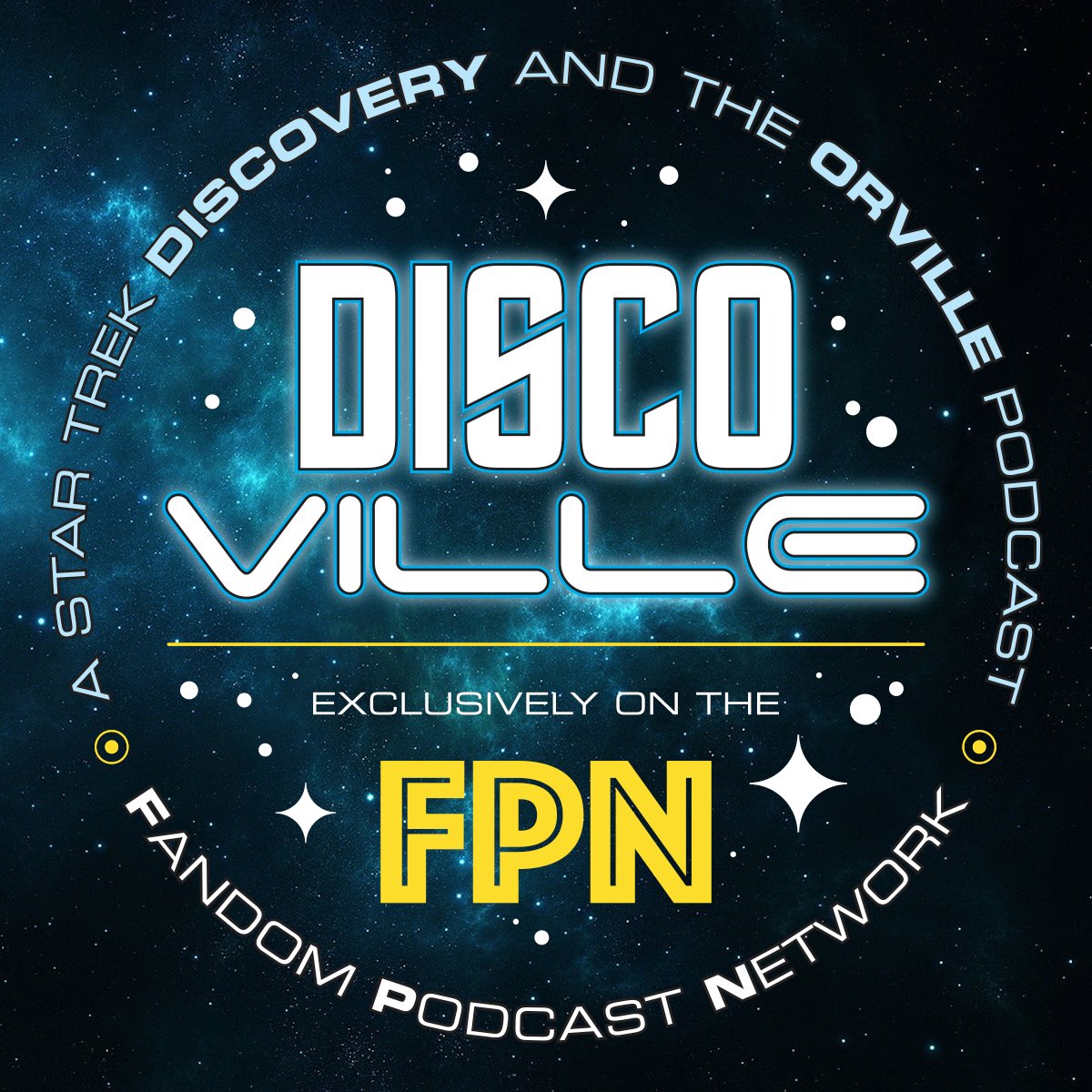 DiscoVille Episode 046: Star Trek Discovery S02 E06 - "The Sound of Thunder"

On this weeks mission the crew of the DiscoVille heads into Starfleet space to discuss episode 6 of Discovery the Sound of Thunder.  Join Kevin, Amy and Hayley as they do the deep dive into the black goo to discuss this episode in depth plus talk about where Discovery stands as a whole at this point in the season.
In subspace signals the crew discusses Alex Kurtzman's recent comment about reading the Picard script, Ethan Peck starting the con circuit and a break in The Orville airing schedule but who is coming up as a guest star.  Plus a few other special things as well.
Hailing frequencies are now open........
Fandom Podcast Network Contact Info / How to contact & find us:
- FPNet on Podbean app
- Fandom Podcast Network on: iTunes / Stitcher / Podbean / Google Play / Spotify
- Facebook: Fandom Podcast Network
- Email: fandompodcastnetwork@gmail.com
- Instagram: FandomPodcastNetwork 
- Twitter: @fanpodnetwork
- Kyle on Twitter: @AKyleW / Instagram: Akylefandom
- Kevin on Twitter & Instagram: @spartan_phoenix 
- Amy on Twitter @MissAmyNelson
- Hayley on Twitter @trekkie01D
Tee Public:
iTunes: 
Please leave us a review on iTunes so new fans can find us easier. We LOVE 5 star reviews of course, but we love feedback in general!
Please listen to our other awesome podcasts on the Fandom Podcast Network:
Blood of Kings: A Highlander Podcast
Culture Clash: The FPN Weekly Pop Culture Podcast
Couch Potato Theater: The Guilty Pleasure Favorites Podcast
Time Warp: The Fandom Flashback Podcast
The Endzone: An (Unofficial) NFL Podcast
Good Evening: An Alfred Hitchcock Podcast
DiscoVille: A Star Trek Discovery and The Orville Podcast
Hair Metal: The Hair Metal Podcast