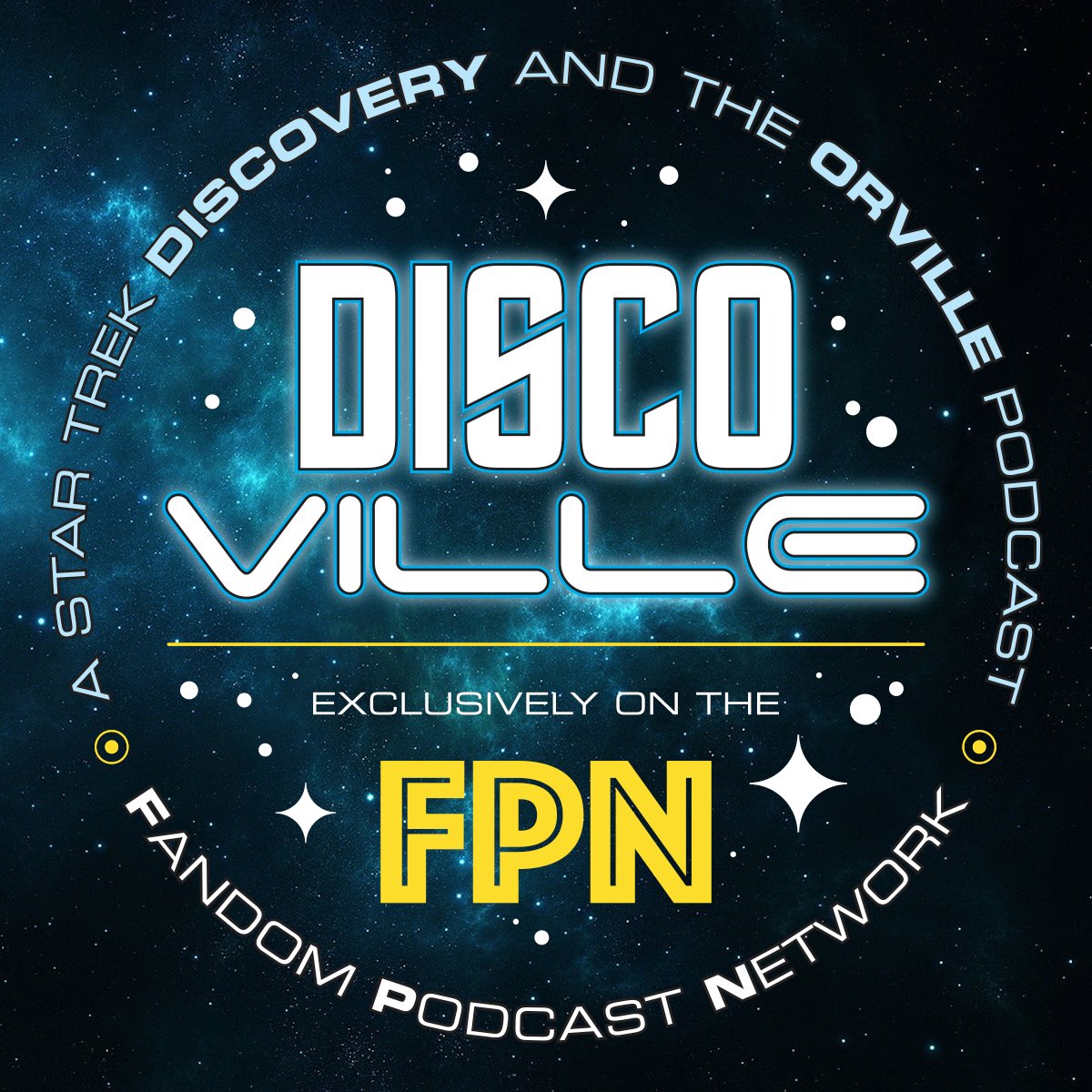 DiscoVille Episode 043: The Orville S02 E07 - "Deflectors"
Welcome to DiscoVille where we discuss both Star Trek DISCOvery AND The OrVILLE here on the Fandom Podcast Network. On this show we take an in-depth look at each of these shows and discover that both of them can co-exist in today's fandom...as they introduce us to fresh, new and exciting stories, characters, galactic destinations and so much more!
This week the crew of the DiscoVille takes a look at The Orville S02 E07 - "Deflectors"
Kevin, Amy, Hayley and Kyle discuss many topics for the episode "Deflectors". 
- First reactions and some episode trivia
- New and returning characters, including the Bruce Willis voiced Groogen,  The Katrudian "flower alien".
- Main plot and sub plot reactions. The ship's deflectors upgrade leads to conflict between the Moclan culture and the crew. Locar tells Talla that he's attracted to her (which is unexpected, since Moclan's are an all male species). Some, Locar says, are attracted to females, but they're not allowed to say out of fear of imprisonment. 
- Klyden's bigotry and judgmental attitudes. The Moclan's society reflects this. 
- Our favorite scenes, quotes, and other episode observations.
In subspace signals we discuss:
- Will The Orville be renewed for Season 3?Operation Orville Pickle Delivery is Launched! (Via The Orville Reddit)
- Fox's 'The Orville' Flies Into Comics This July.
- Creating the Starfleet 2256 Jacket. Volante Design leader designer takes fans behind the creation of the company's new Discovery-inspired        jacket. http://www.startrek.com/news/creating-starfleet-2256-jacket- Fans responses to the recent episodes of The Orville and Star Trek Discovery.
Hailing frequencies are now open!
Fandom Podcast Network Contact Info / How to contact & find us:
- fpnet.podbean.com
- FPNet on Podbean app
- Fandom Podcast Network on: iTunes / Stitcher / Podbean / Google Play / Spotify
- Facebook: Fandom Podcast Network
- Email: fandompodcastnetwork@gmail.com
- Instagram: FandomPodcastNetwork 
- Twitter: @fanpodnetwork
- Kyle on Twitter: @AKyleW / Instagram: Akylefandom
- Kevin on Twitter & Instagram: @spartan_phoenix 
- Amy on Twitter @MissAmyNelson
- Hayley on Twitter @trekkie01D
Tee Public:
Please also visit our TeePublic store where you can help support the Fandom Podcast Network while wearing your favorite show logos with pride!
Tee Public Store: https://www.teepublic.com/user/fandompodcastnetwork
iTunes: 
Please leave us a review on iTunes so new fans can find us easier. We LOVE 5 star reviews of course, but we love feedback in general!
Please listen to our other awesome podcasts on the Fandom Podcast Network:
Master Feed: https://fpnet.podbean.com/
Blood of Kings: A Highlander Podcast
https://fpnet.podbean.com/category/blood-of-kings/
Culture Clash: The FPN Weekly Pop Culture Podcast
https://fpnet.podbean.com/category/culture-clash/
Couch Potato Theater: The Guilty Pleasure Favorites Podcast
https://fpnet.podbean.com/category/couch-potato-theater/
Time Warp: The Fandom Flashback Podcast
https://fpnet.podbean.com/category/time-warp/
The Endzone: An (Unofficial) NFL Podcast
https://fpnet.podbean.com/category/the-endzone/
Good Evening: An Alfred Hitchcock Podcast
https://fpnet.podbean.com/category/good-evening-an-alfred-hitchcock-podcast/
DiscoVille: A Star Trek Discovery and The Orville Podcast
https://fpnet.podbean.com/category/discoville
Hair Metal: The Hair Metal Podcast
https://fpnet.podbean.com/category/hair-metal/
Type 40: The FPNet Doctor Who Podcast
https://fpnet.podbean.com/category/type-40-the-fpnet-doctor-who-podcast/
Lethal Mullet: An 80's Action Film Retrospective
https://fpnet.podbean.com/category/lethal-mullet