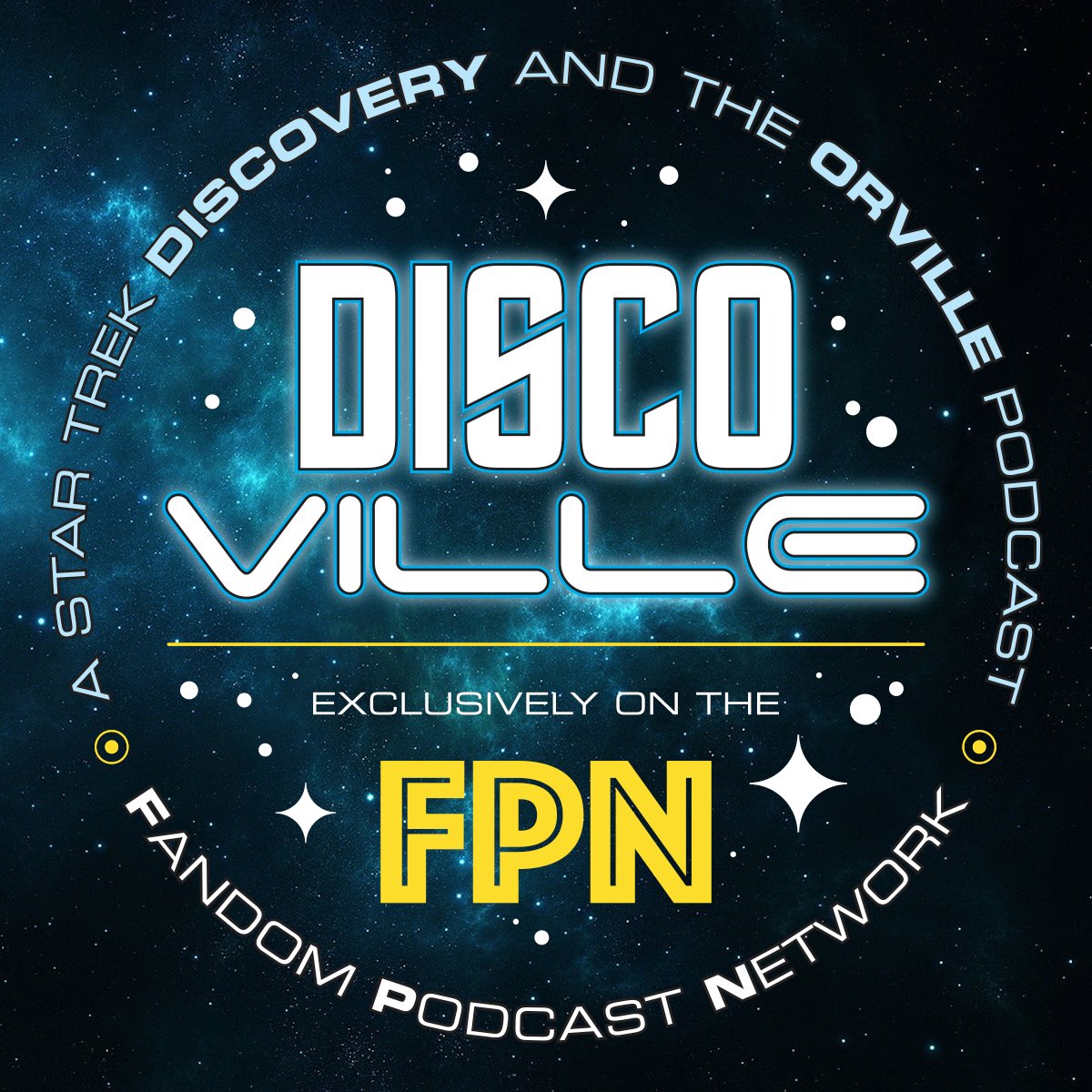 Welcome to DiscoVille where we discuss both Star Trek Discovery AND The Orville here on the Fandom Podcast Network. On this show we take an in-depth look at each of these shows and discover that both of them can co-exist in today's fandom. On this episode of DiscoVille, we discuss:
Star Trek Discovery Episode 6: MAGIC TO MAKE THE SANEST MAN GO MAD
Enter HARRY MUDD, who has discovered a devious temporal strategy that can exploit the USS Discovery and her crew - which would allow the Klingons to turn the tide against The Federation. What MUDD didn't count on was Burnham's and Tyler's burgeoning romance that became the wild card factor which a con man never sees coming. Time in fact does not heal all wounds...and, may even open a few new ones.
The Orville Episode 7: MAJORITY RULE
Captain Ed Mercer and the landing team discover that all of the inhabitants of Sargas Four wear a SPECIAL BADGE which is the basis of one's SOCIAL and LEGAL standing in the eyes of the MAJORITY. Their mission goes sideways when Lt. Lamarr is caught disrespecting the statue of a beloved public figure. Their only hope...a café barista who accidentally discovers that the Landing Party is not who they appear to be.
Also on DiscoVille, we have some great selections for the Omega 13 device AND our Subspace Signals focus on a major concern regarding the current status of The Orville's renewal projections for a second season.
Star Trek is back on TV where it belongs, along with it's spiritual sister show The Orville...and many fans have embraced them both. Let's see what's out there! Please also visit our TeePublic store where you can help support the Fandom Podcast Network while wearing your favorite show logos with pride! https://www.teepublic.com/user/fandompodcastnetwork
You can always find DiscoVille on these subspace channels:
• Fandom Podcast Network on: iTunes / Stitcher / Podbean / Google Play for Android Users.
• Instagram: FandomPodcastNetwork
If you would like to contact us directly you can Hail us through:
• Kevin on Twitter & Instagram: @spartan_phoenix
• Norman on Twitter @starfighter1701 and Instagram @socalswordfighter
• Kyle on Twitter @akylew & Instagram @akylefandom