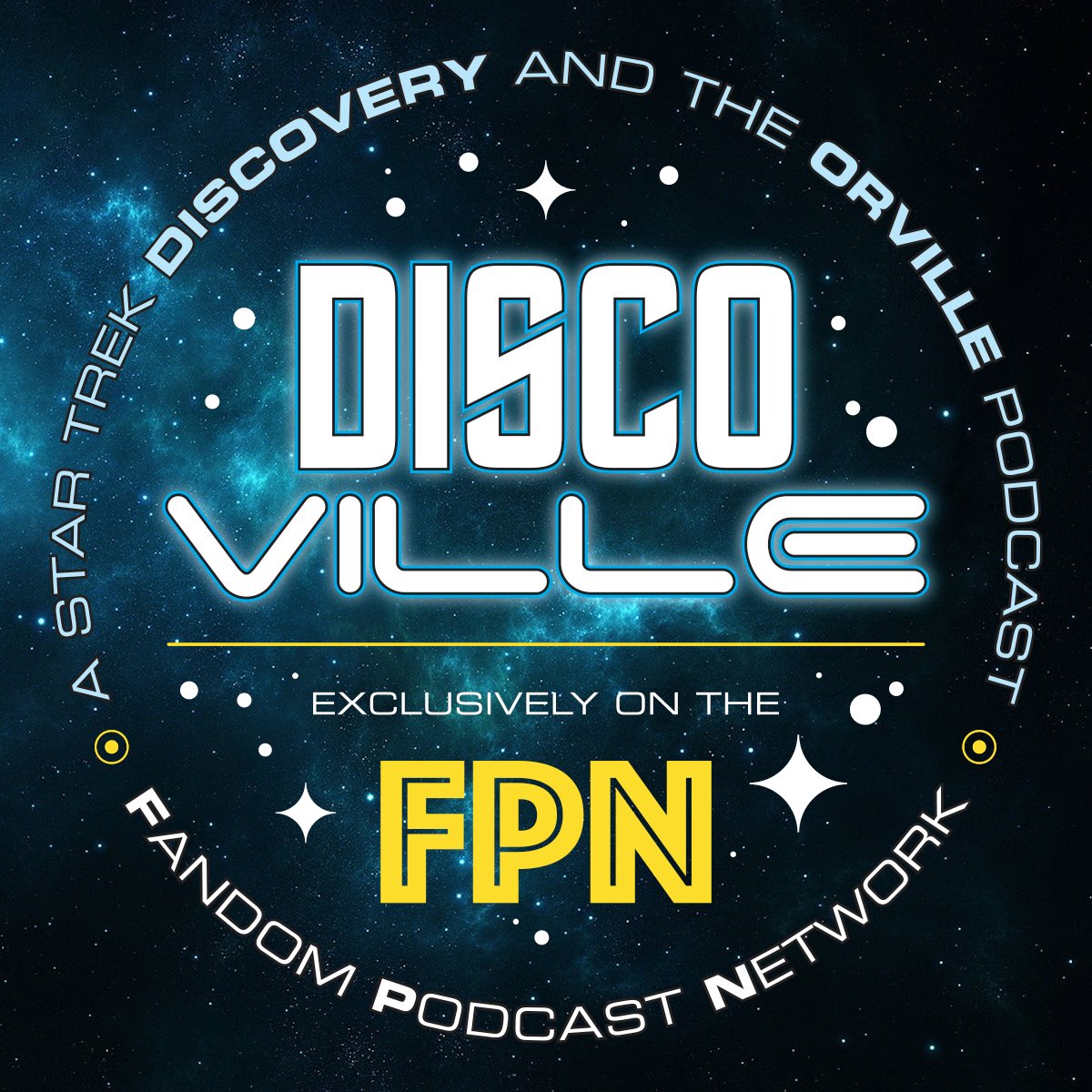 Welcome to DiscoVille where we discuss both Star Trek DISCOvery AND The OrVILLE here on the Fandom Podcast Network. On this show we take an in-depth look at each of these shows and discover that both of them can co-exist in today's fandom...as they introduce us to fresh, new and exciting stories, characters, galactic destinations and so much more!
In this episode of DiscoVille we get the crew of Kyle, Kevin, Amy and Hayley to pull away from their different simulator addictions to man the bridge to go into a deep discussion about episode 2 of season 2 of The Orville Primal Urges.  Much like season one's Majority Rule episode this episode of The Orville dive into a topic effecting society in the here and now.
In Subspace Signal's the DiscoVille crew discusses what it took to get Patrick Stewart to come back to Trek as well as a look at the newest man to be a Star Trek Captain Anson Mount, finally the crew discusses the news that it looks as though Star Trek 4 has been cancelled.
This episode could be more fun that a barrel full of Krill (but it will be close)
Hailing frequencies are now open..........
Fandom Podcast Network Contact Info / How to contact & find us:
- FPNet on Podbean app
- Fandom Podcast Network on: iTunes / Stitcher / Podbean / Google Play / Spotify
- Facebook: Fandom Podcast Network
- Email: fandompodcastnetwork@gmail.com
- Instagram: FandomPodcastNetwork 
- Twitter: @fanpodnetwork
- Kyle on Twitter: @AKyleW Instantgram: Akylefandom
- Kevin on Twitter: @spartan_phoenix & Instagram
Tee Public:
iTunes: Please leave us a review on iTunes so new fans can find us easier. We LOVE 5 star reviews of course, but we love feedback in general!
Please listen to our other awesome podcasts on the Fandom Podcast Network:
Blood of Kings: A Highlander Podcast
Culture Clash: The FPN Weekly Pop Culture Podcast
Couch Potato Theater: The Guilty Pleasure Favorites Podcast
Time Warp: The Fandom Flashback Podcast
The Endzone: An (Unofficial) NFL Podcast
Good Evening: An Alfred Hitchcock Podcast
DiscoVille: A Star Trek Discovery and The Orville Podcast
Hair Metal: The Hair Metal Podcast