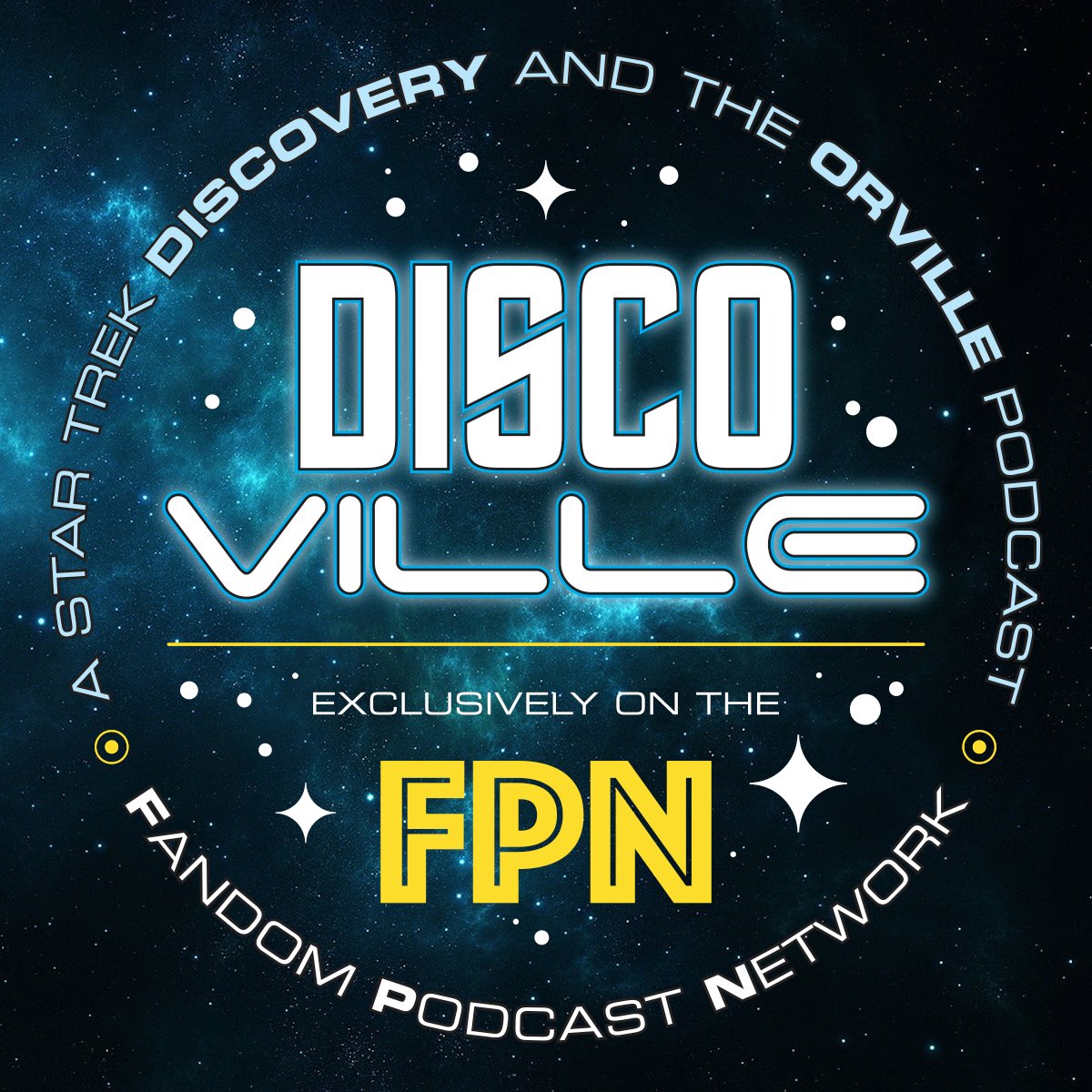 DiscoVille: A Star Trek DISCOVERY and THE ORVILLE Podcast
Episode 23: Quantum Drive REWATCH / The Orville Season One: IF THE STARS SHOULD APPEAR
Join Norm and Kevin as they engage the Quantum Drive engine and travel back to September 28th, 2017 to re-live their very first experience with The Orville's 4th episode: IF THE STARS SHOULD APPEAR, in this first official re-watch of The Orville here on DiscoVille! There's no better way to pass the time waiting for Season Two...than with a comprehensive and in-depth look at each and every episode of Season One!
IF THE STARS SHOULD APPEAR had the daunting task of following-up one of the most powerful episodes of The Orville: ABOUT A GIRL. However, Seth MacFarlane employed veteran Star Trek director James L. Conway to helm this very "TNG-esque" episode in which we see for the first time on The Orville...the age-old societal conflict pitting traditional faith versus new idealisms that were challenging the status quo. We also were treated to a very surprising cameo of one of Hollywood's biggest stars and one of several ways Seth MacFarlane would have "died in the West". So let's make sure our sodas are in their cup holders and the Bridge Cat is safe and snug as we ENGAGE the QUANTUM DRIVE!!!
You can always find DiscoVille on these subspace channels:
• Fandom Podcast Network on: iTunes / Stitcher / Podbean / Google Play for Android Users.
• Twitter: @DiscoVillePod
• Now on Instagram!: @DiscoVillePod
If you would like to contact us directly you can Hail us through:
• Kevin on Twitter & Instagram: @spartan_phoenix
• Norman on Twitter @starfighter1701 and Instagram @socalswordfighter
iTunes: Please leave us a review on iTunes so new fans can find us easier. We LOVE 5 star reviews of course, but we love feedback in general!
Culture Clash: (Weekly Fandom News Podcast)
DiscoVille: The Star Trek Discovery and The Orville Podcast
Blood of Kings: (Highlander Podcast)
Time Warp: (Fandom Spotlight Podcast)
Couch Potato Theater: (Movie Spotlight Podcast)
Good Evening: (Alfred Hitchcock Podcast)
fpnet.podbean.com/category/good-evening-an-alfred-hitchcock-podcast/
The Endzone: (NFL Podcast)