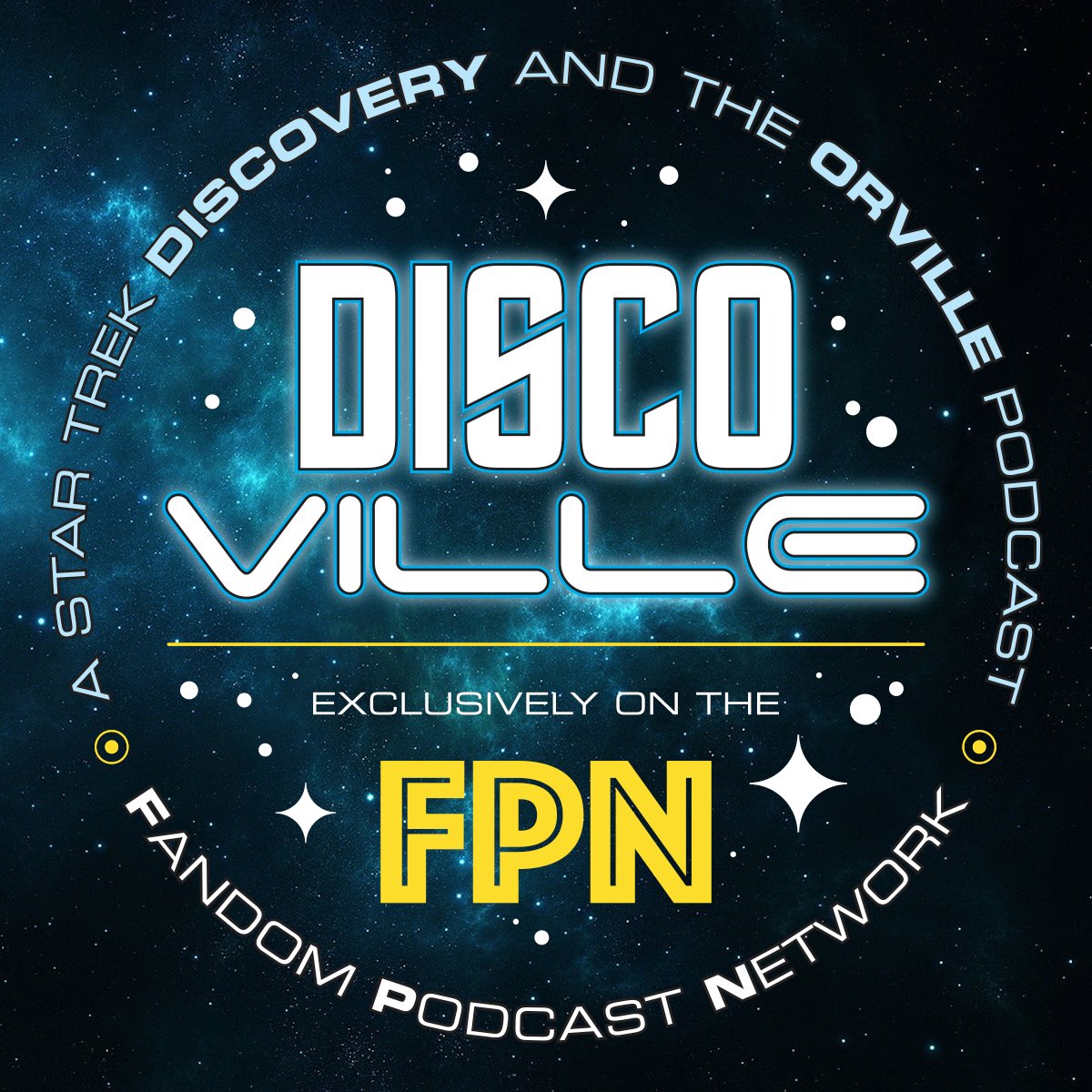 DiscoVille: A Star Trek DISCOVERY and THE ORVILLE Podcast
Episode 18: Quantum Leap Drive - The Orville Season One Retrospective
Since the Season Finale of THE ORVILLE on December 7th, 2017, The Orville fanbases online and around the world have been deprived of a show that gained so much momentum and respect for a series that most expected to go nowhere...and some expect to be flat out cancelled as is the FOX network's tradition with most of its science fiction programming.
Season Two has recently started filming so that means its the perfect time to engage the QUANTUM DRIVE and LEAP all the way back to early September 2017 for our REWATCH with a look back at Season One and how it changed and challenged the landscape of science fiction TV as we know it!
We will be covering ALL of The Orville Season One on this and many upcoming DiscoVille podcasts, so this is the PERFECT time for NEW Orvillians to join us. We will also be discussing many of the heavier Star Trek: The Next Generation influences that helped shape The Orville with our special guest star Amy Nelson's expertise, as she draws several interesting parallels between The Orville and ST: TNG.
So let's make sure our sodas are in their cup holders and the Bridge cat is safe and snug as we ENGAGE the QUANTUM DRIVE!!!
You can always find DiscoVille on these subspace channels:
• Fandom Podcast Network on: iTunes / Stitcher / Podbean / Google Play for Android Users.
• Twitter: @DiscoVillePod
• Now on Instagram!: @DiscoVillePod
If you would like to contact us directly you can Hail us through:
• Kevin on Twitter & Instagram: @spartan_phoenix
• Norman on Twitter @starfighter1701 and Instagram @socalswordfighter
• Kyle on Twitter: @AKyleW and Instagram @Akylefandom
• Amy Nelson Twitter @MissAmyNelson 
iTunes: Please leave us a review on iTunes so new fans can find us easier. We LOVE 5 star reviews of course, but we love feedback in general!
Culture Clash: (Weekly Fandom News Podcast)
DiscoVille: The Star Trek Discovery and The Orville Podcast
Blood of Kings: (Highlander Podcast)
Time Warp: (Fandom Spotlight Podcast)
Couch Potato Theater: (Movie Spotlight Podcast)
Good Evening: (Alfred Hitchcock Podcast)
fpnet.podbean.com/category/good-evening-an-alfred-hitchcock-podcast/
The Endzone: (NFL Podcast)