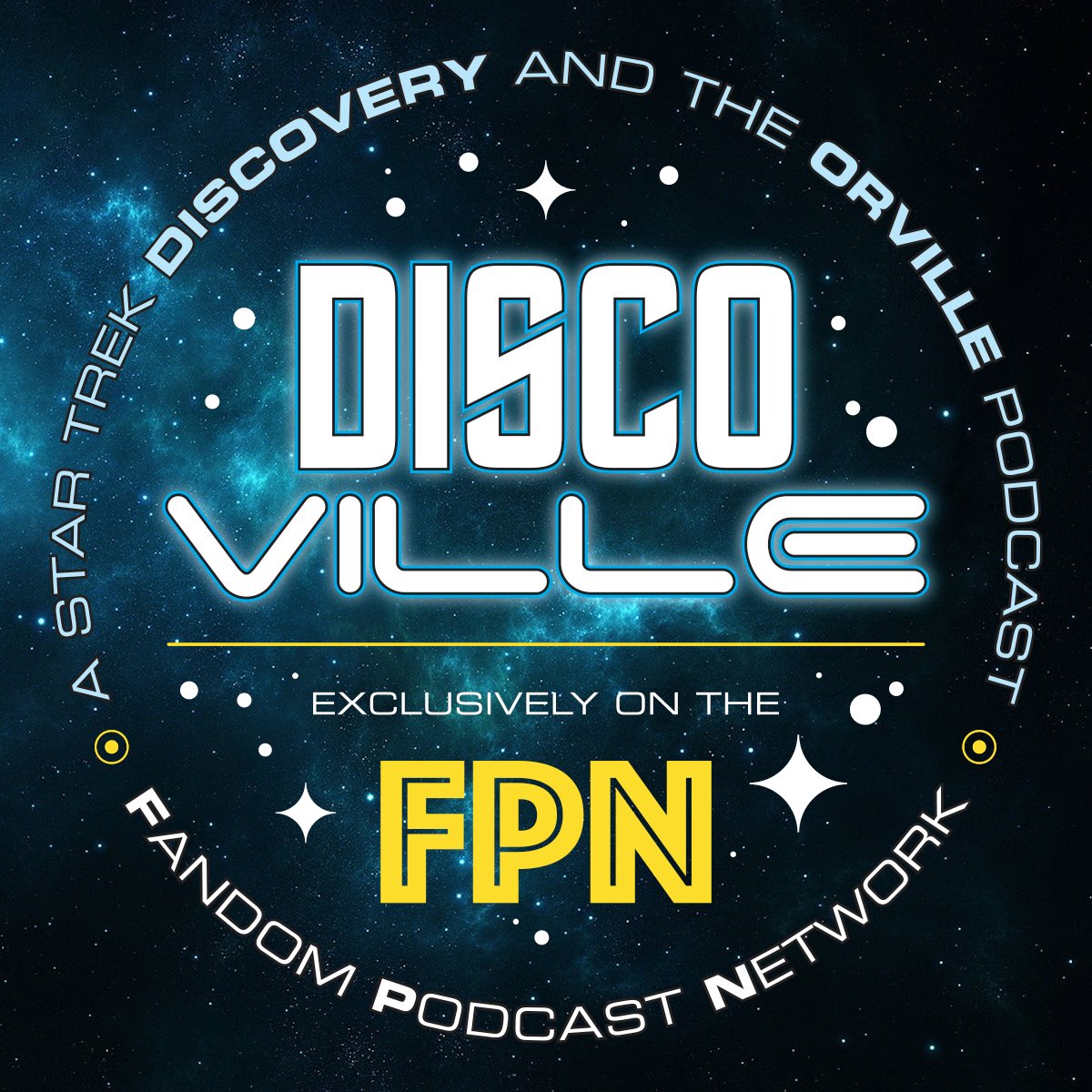 DiscoVille: A Star Trek DISCOVERY and THE ORVILLE Podcast
Episode 16: It's Been A Long Road…Getting from There to Here
Welcome to DiscoVille where we discuss both Star Trek Discovery and The Orville here on the Fandom Podcast Network. On this show we take an in-depth look at each of these shows and discover that both of them can co-exist in today's fandom.
On this podcast episode, "It's Been A Long Road…Getting from There to Here", we discuss Star Trek DISCOVERY episode 14: The War Without, The War Within, as The Orville is STILL on hiatus until later this Fall 2018. In just under 50 minutes, this episode delivers so many powerful character building moments and a true bridge from Enterprise all the way through to the Original Series with moments and references that respect the past, present and future of this series as part of the overall Star Trek franchise. This episode also features some of THE BEST scenes from our cast of incredibly talented female cast members. Having so many strong female leads in this show is both refreshing and inspiring!
Thanks to everyone out there for tuning in and supporting our show and for making this podcast so incredibly fun to do for all or you. And thank you to our Facebook and Social media followers for sending in so many fantastic questions and comments of which we were able to address several in this show.
You can always find DiscoVille on these subspace channels:
• Fandom Podcast Network on: iTunes / Stitcher / Podbean / Google Play for Android Users.
• Twitter: @DiscoVillePod
• Now on Instagram!: @DiscoVillePod
If you would like to contact us directly you can Hail us through:
• Kevin on Twitter & Instagram: @spartan_phoenix
• Norman on Twitter @starfighter1701 and Instagram @socalswordfighter
• Kyle on Twitter @akylefandom