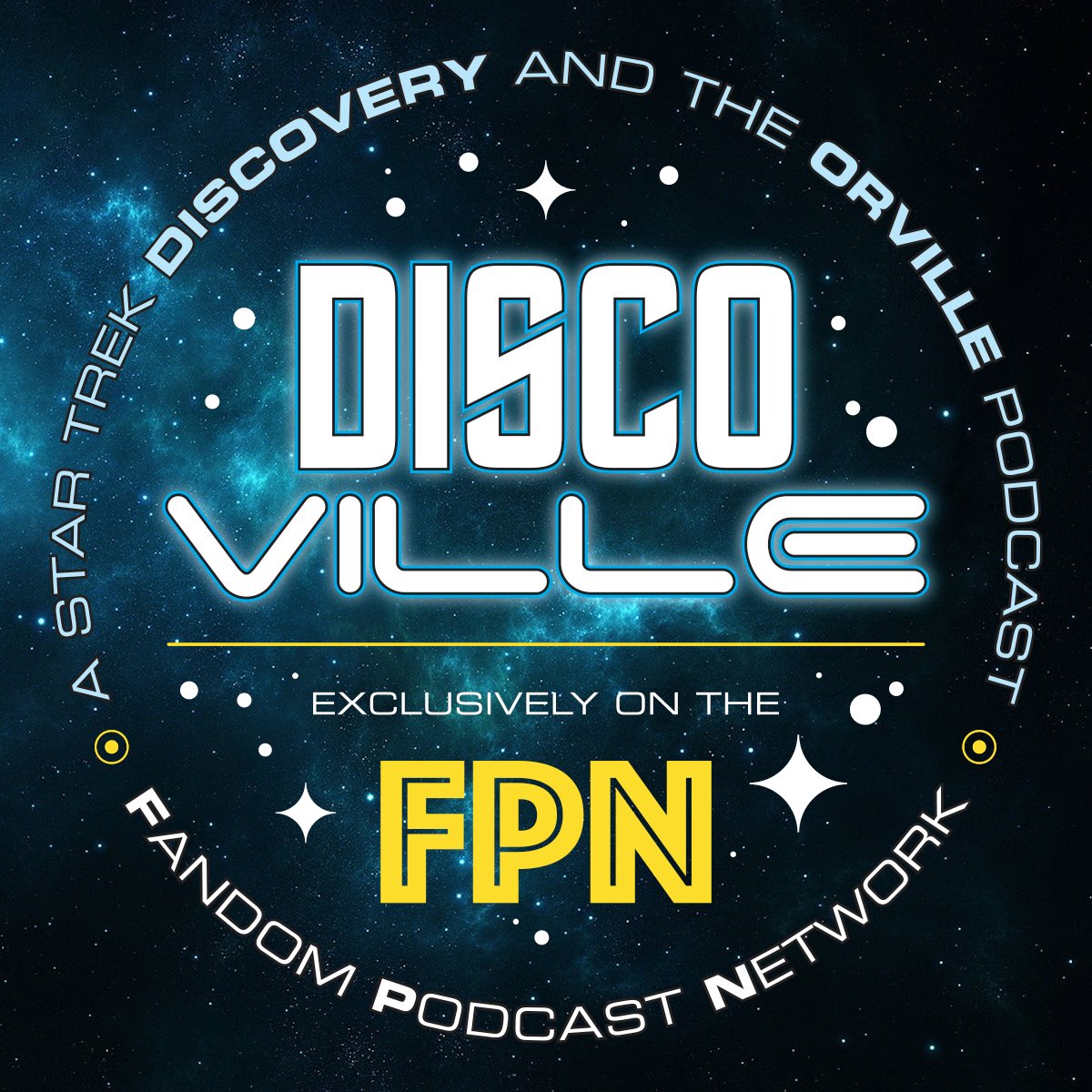 DiscoVille: A Star Trek DISCOVERY and THE ORVILLE Podcast
Episode 14: Looking for Lorca In All The Wrong Places
Welcome to DiscoVille where we discuss both Star Trek Discovery and The Orville here on the Fandom Podcast Network. On this show we take an in-depth look at each of these shows and discover that both of them can co-exist in today's fandom.
On this podcast titled "Looking for Lorca In All The Wrong Places" - we extensively cover Star Trek DISCOVERY'S Episode 12 VAULTING AMBITION as The Orville is on hiatus until later this Fall 2018. Discovery is certainly living up to it's series name as we are finally "discovering" in this slow burning and dramatic unveiling...who is the REAL Captain Gabriel Lorca...but more importantly...WHY Michael Burnham means so much to him and his plans. Also...we discover that there is a certain Imperial Delicacy and a new meaning behind "Keep your friends close...but keep your Kelpian friends closer!" We also take a moment to discuss "The World of the Orville" - the first "official" book that covers the making of and behind the scenes of Seth MacFarlane's hit TV series on the Fox Network.
Sitting in with us and manning the FPN dining room for this episode is our incredibly talented co-founder, editor extraordinaire and our personal chef who prepares Kelpian as finely as any imperial chef...Kyle Wagner.
Thanks to everyone out there for tuning in and supporting our show and for making this podcast so incredibly fun to do for all or you. And thank you to our Facebook and Social media followers for sending in so many fantastic questions and comments of which we were able to address several in this show.
You can always find DiscoVille on these subspace channels:
• Fandom Podcast Network on: iTunes / Stitcher / Podbean / Google Play for Android Users.
• Twitter: @DiscoVillePod
• Now on Instagram!: @DiscoVillePod
If you would like to contact us directly you can Hail us through:
• Kevin on Twitter & Instagram: @spartan_phoenix
• Norman on Twitter @starfighter1701 and Instagram @socalswordfighter
• Kyle on Twitter @akylew and Instagram @akylefandom