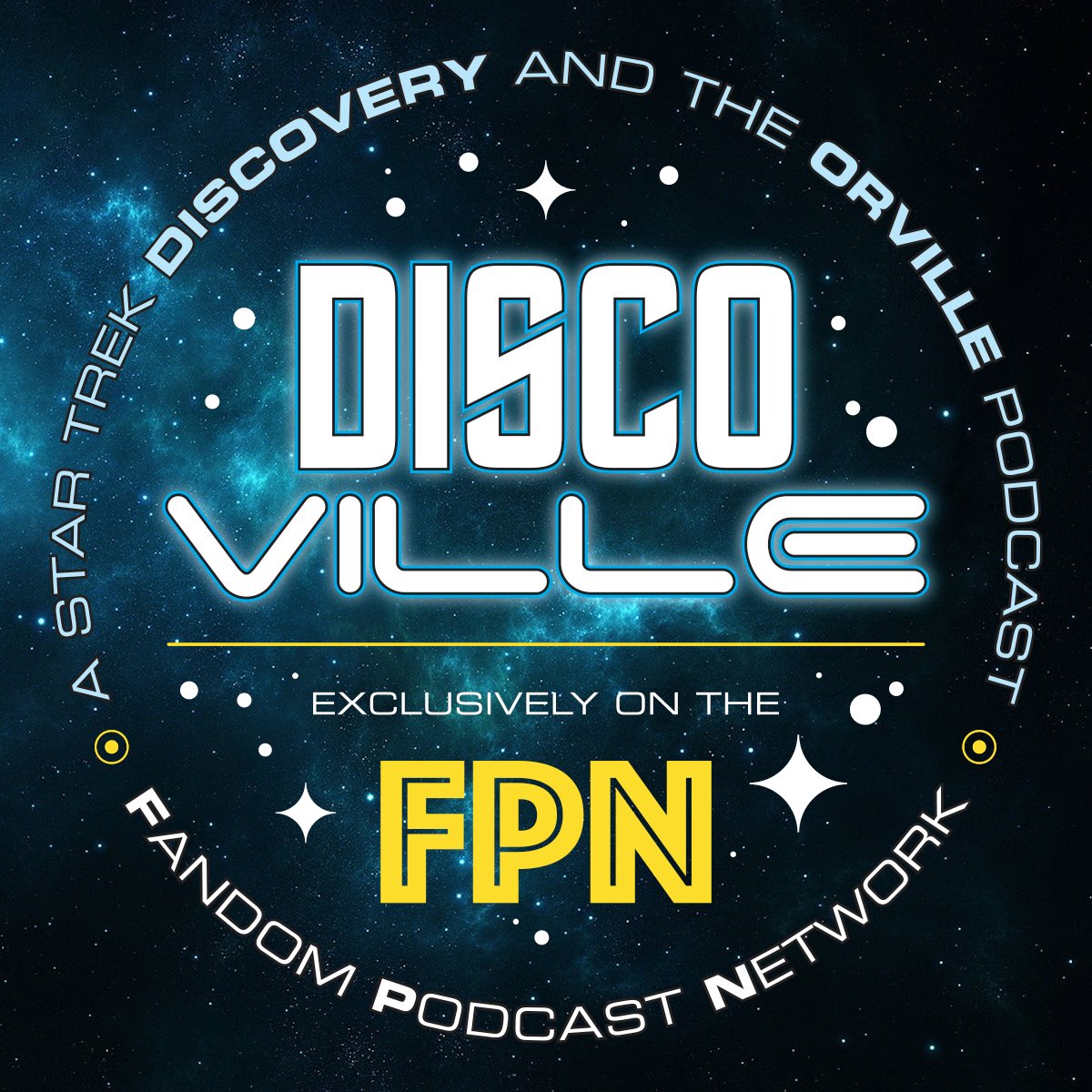 DiscoVille: A Star Trek DISCOVERY and THE ORVILLE Podcast
Episode 13: A VoQ in Sheeps Clothing
Welcome to DiscoVille where we discuss both Star Trek Discovery and The Orville here on the Fandom Podcast Network. On this show we take an in-depth look at each of these shows and discover that both of them can co-exist in today's fandom.
On this episode titled "A VoQ in Sheep's Clothing"...as The Orville is on hiatus until later this Fall 2018, we discuss exclusively Star Trek DISCOVERY: Episode 11 A WOLF INSIDE. From character reveals that get dropped on unsuspecting audiences like a Tri-Cobalt warhead...to plot twists and turns more volatile than unstable wormholes, Discovery continues to have audiences clinging on its every storytelling second as no one is exactly who they appear to be in the Mirror Universe. To borrow a familiar phrase...TRUST NO ONE. 
Sitting in with us and manning the negotiating tables for this episode is our Chief Engineer and co-Firewolf of the ALIEN REBEL NETWORK - Mr. Kyle Wagner.
Thanks to everyone out there for tuning in and supporting our show and for making this podcast so incredibly fun to do for all or you. And thank you to our Facebook and Social media followers for sending in so many fantastic questions and comments of which we were able to address several in this show.
You can always find DiscoVille on these subspace channels:
• Fandom Podcast Network on: iTunes / Stitcher / Podbean / Google Play for Android Users.
• Twitter: @DiscoVillePod
• Now on Instagram!: @DiscoVillePod
If you would like to contact us directly you can Hail us through:
• Kevin on Twitter & Instagram: @spartan_phoenix
• Norman on Twitter @starfighter1701 and Instagram @socalswordfighter
• Kyle on Twitter @akylefandom