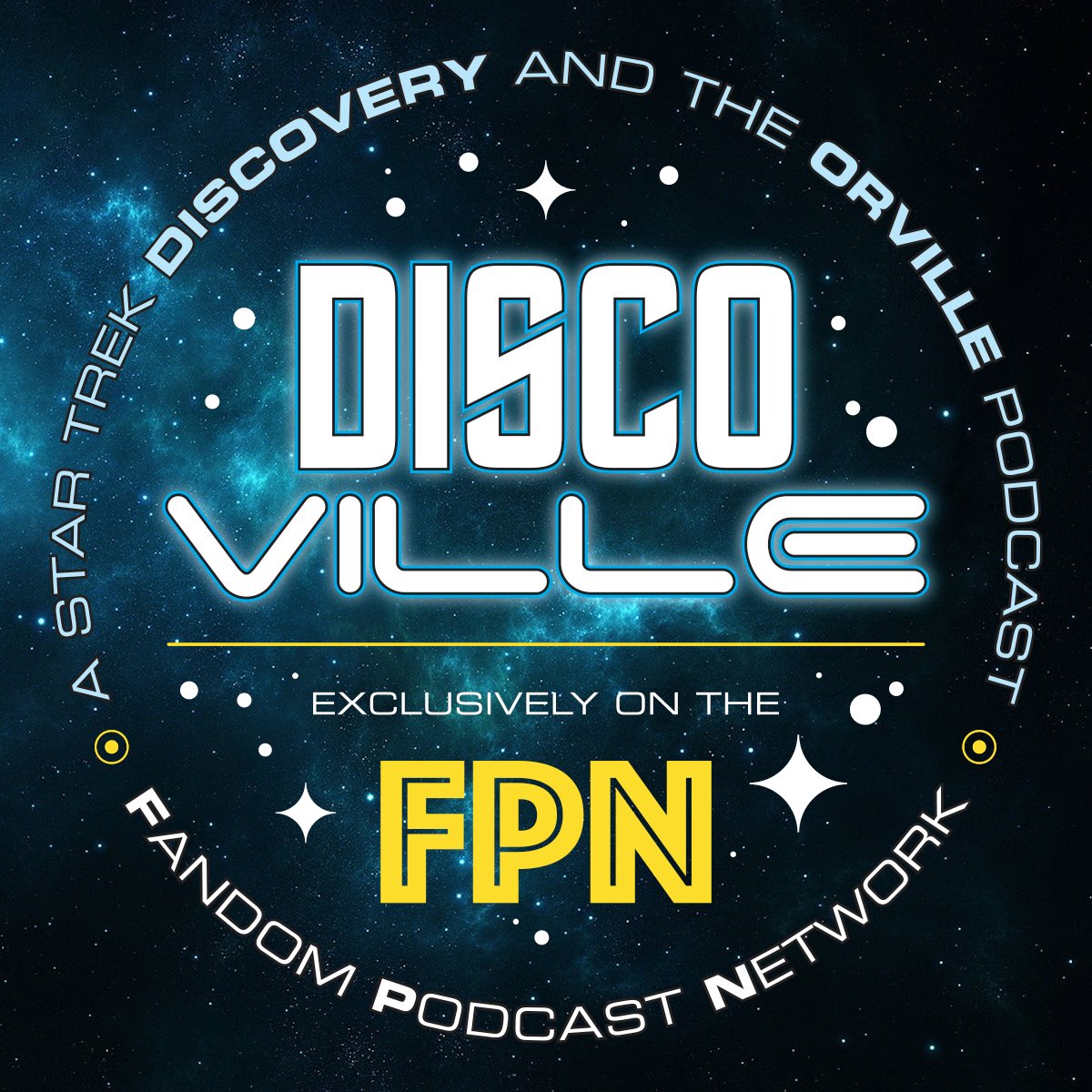 DiscoVille: A Star Trek DISCOVERY and THE ORVILLE Podcast
Episode 12: Black Mirror Mirror on the Wall
Welcome to DiscoVille where we discuss both Star Trek Discovery and The Orville here on the Fandom Podcast Network. On this show we take an in-depth look at each of these shows and discover that both of them can co-exist in today's fandom.
On this episode titled Black Mirror Mirror on the Wall, we discuss not only the explosive mid-season series return of Star Trek Discovery (January 8th, 2017), but in lieu of The Orville being on "hiatus" until later this year, we decided to take a look at the critically acclaimed Season 4 Premiere of the Netflix Series BLACK MIRROR titled USS CALLISTER, which was a VERY dark look at an incredibly thought provoking issue...skinned in a very familiar science-fiction franchise.
Sitting in with us and manning the Agonizer Booths for this episode is our Chief Engineer and co-founder of the TERRAN EMPIRE NETWO....I mean Fandom Podcast Network - Mr. Kyle Wagner.
Thanks to everyone out there for tuning in and supporting our show and for making this podcast so incredibly fun to do for all or you. We are excited to be back on the air and look forward to another fantastic season of DiscoVille in 2018. HAPPY NEW YEAR from all of us at The Fandom Podcast Network!
You can always find DiscoVille on these subspace channels:
• Fandom Podcast Network on: iTunes / Stitcher / Podbean / Google Play for Android Users.
• Twitter: @DiscoVillePod
• Now on Instagram!: @DiscoVillePod
If you would like to contact us directly you can Hail us through:
• Kevin on Twitter & Instagram: @spartan_phoenix
• Norman on Twitter @starfighter1701 and Instagram @socalswordfighter
• Kyle on Twitter @akylew Instagram: akylefandom