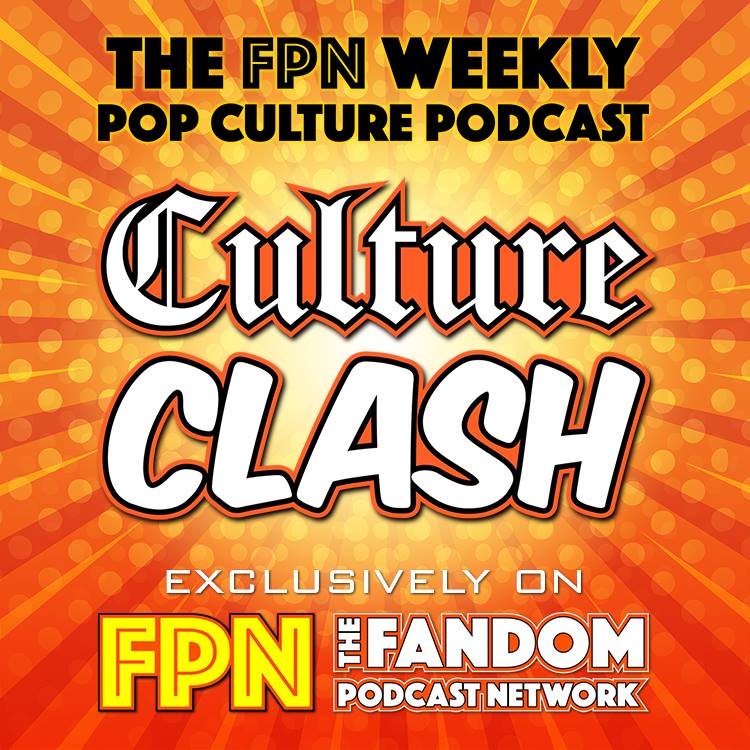 Culture Clash 96: Welcome back Kevin (and now we break you)
Yes even though Uncle Travelling Kevin was back last week we were so jam packed with comic-con news we really did not get a chance to give him a proper welcome home.  So this week Kyle put together some nice news, a few Buy it, Stream it or Unsee it Items and a full batch of Beru Stew.  However there is always that moment when you come back from vacation you realize you might have missed certain things and then it is like what?  Listen to that happen to Kevin in one of the best moments in FPNet recording history this week!  
Join us for all of the following and so much more
Beru Stew
The Episode IX cast announcment
Mark Hamill paying tribute to Carrie Fisher
Let's News

The James Gunn situation

Disney/Fox a done deal

HBO news with Game of Thrones and Deadwood

Streaming news galore including Iron Fist, Altered Carbon and Amazon's Lord of the rings
Buy it, Stream it or Unsee it

Mission Impossible: Fallout

Godzilla: City on the Edge of Battle

Equalizer 2

24x36 a Movie About Movie Posters
Let's Do This Thing!!!!
Fandom Podcast Network Contact Info / How to contact & find us:
- FPNet on Podbean app
- Fandom Podcast Network on: iTunes / Stitcher / Podbean / Google Play
- Facebook: Fandom Podcast Network
- Email: fandompodcastnetwork@gmail.com
- Instagram: FandomPodcastNetwork 
- Twitter: @fanpodnetwork
- Kyle on Twitter: @AKyleW Instantgram: Akylefandom
- Kevin on Twitter: @spartan_phoenix & Instagram
Tee Public:
iTunes: Please leave us a review on iTunes so new fans can find us easier. We LOVE 5 star reviews of course, but we love feedback in general!
Please listen to our other awesome podcasts on the Fandom Podcast Network:
Blood of Kings: A Highlander Podcast
Culture Clash: The FPN Weekly Pop Culture Podcast
Couch Potato Theater: The Guilty Pleasure Favorites Podcast
Time Warp: The Fandom Flashback Podcast
The Endzone: An (Unofficial) NFL Podcast
Good Evening: An Alfred Hitchcock Podcast
DiscoVille: A Star Trek Discovery and The Orville Podcast
Hair Metal: The Hair Metal Podcast