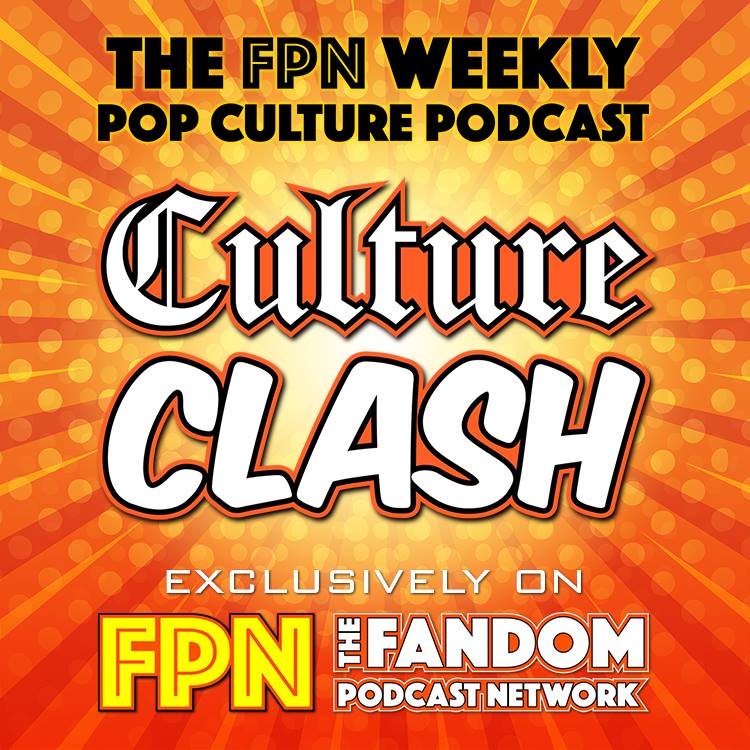 Culture Clash 95: The SDCC overload episode
San Diego Comic Con has come and gone but has left us with so much to talk about, from Movies, A 13th Doctor, new streaming services and shows and the long awaited return of a fan favorite series!
All that plus a returning Kevin after his European Vacation (Minus Chevy Chase) but even that is not enough to help Kyle cover all of this amazing news so not only because we are legally obligated to have one of them one so many shows a year but because he does bring a lot of Fandom knowledge the Baby Driver, the Real Co-Host Alex Autrey is back once again as well.
Join us as we discuss the all of the amazing news from SDCC!  Plus we also discuss the James Gunn situation as well.
It is a HUGE show so Let's do this thing!
Fandom Podcast Network Contact Info / How to contact & find us:
- FPNet on Podbean app
- Fandom Podcast Network on: iTunes / Stitcher / Podbean / Google Play
- Facebook: Fandom Podcast Network
- Email: fandompodcastnetwork@gmail.com
- Instagram: FandomPodcastNetwork 
- Twitter: @fanpodnetwork
- Kyle on Twitter: @AKyleW Instantgram: Akylefandom
- Kevin on Twitter: @spartan_phoenix & Instagram
- Alex on Twitter: @7throwcenter
Tee Public:
iTunes: Please leave us a review on iTunes so new fans can find us easier. We LOVE 5 star reviews of course, but we love feedback in general!
Please listen to our other awesome podcasts on the Fandom Podcast Network:
Blood of Kings: A Highlander Podcast
Culture Clash: The FPN Weekly Pop Culture Podcast
Couch Potato Theater: The Guilty Pleasure Favorites Podcast
Time Warp: The Fandom Flashback Podcast
The Endzone: An (Unofficial) NFL Podcast
Good Evening: An Alfred Hitchcock Podcast
DiscoVille: A Star Trek Discovery and The Orville Podcast
Hair Metal: The Hair Metal Podcast