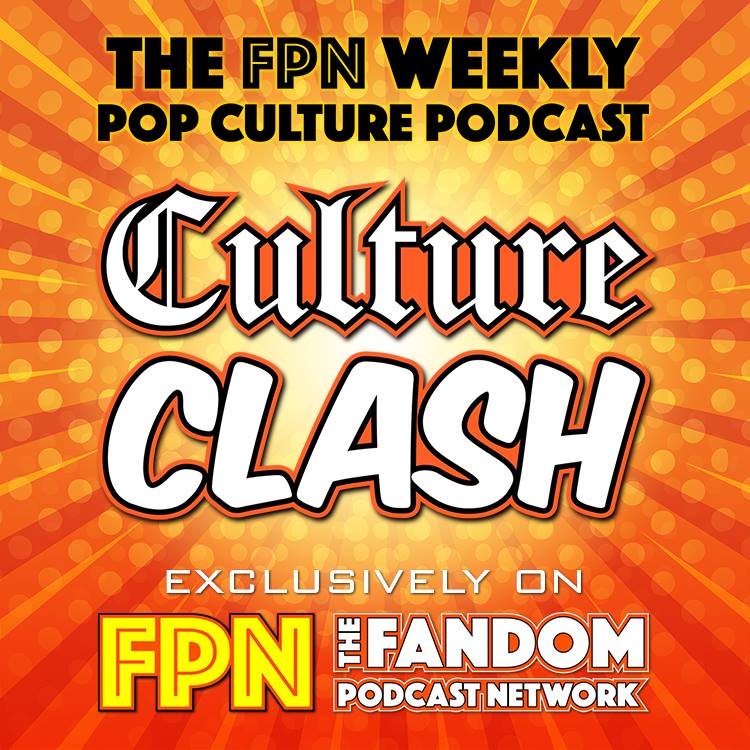 Culture Clash 94: The Real "Co-Host's" Strike Back
Kevin is away on a special assignment so Kyle has been left all alone and due to some legal action by some guy named Taylor he has had to allow for the return of the "Real Co-Host's" (is that anything like the Real Ghostbuster's?) Michael Morris and Alex Autrey to return to their hosting duties.
Once we get through all the catching up and other things out of the way we hit some Let's News and in this weeks edition we talk the following
Billy Dee is back as Lando

Keri Russell is joining episode IX to

Joss Whedon with a new show on HBO

The first Godzilla: King of the Monster's Images

Black Widow Movie finds a director

Just how Many Joker Movies can we get?
After some news we go into our special Comic Con 2018 preview where we talk what we think might come out of comic con and what are some things going into it that might need to be addressed.  We not only talk Movies but also TV and Comics as well.
Then a very special edition of From the Inkwell as Kyle and Mike Sellers get together to discuss the passing of Steve Ditko and his important place in comics history.
Finally in Buy it, Stream it or Unsee it Michael and Alex discuss some of their summer movie experiences including Ant-Man and the Wasp and Won't you be My Neighbor.
The "Real Co-Host's" are back and it is not April fools (the FPNet apologizes in advance) and Let's do this thing!
Fandom Podcast Network Contact Info / How to contact & find us:
- FPNet on Podbean app
- Fandom Podcast Network on: iTunes / Stitcher / Podbean / Google Play
- Facebook: Fandom Podcast Network
- Email: fandompodcastnetwork@gmail.com
- Instagram: FandomPodcastNetwork 
- Twitter: @fanpodnetwork
- Kyle on Twitter: @AKyleW Instantgram: Akylefandom
- Kevin on Twitter: @spartan_phoenix & Instagram
- Michael on Twitter: @morriseisley
- Alex on Twitter: @7throwcenter
Tee Public:
iTunes: Please leave us a review on iTunes so new fans can find us easier. We LOVE 5 star reviews of course, but we love feedback in general!
Please listen to our other awesome podcasts on the Fandom Podcast Network:
Blood of Kings: A Highlander Podcast
Culture Clash: The FPN Weekly Pop Culture Podcast
Couch Potato Theater: The Guilty Pleasure Favorites Podcast
Time Warp: The Fandom Flashback Podcast
The Endzone: An (Unofficial) NFL Podcast
Good Evening: An Alfred Hitchcock Podcast
DiscoVille: A Star Trek Discovery and The Orville Podcast
Hair Metal: The Hair Metal Podcast