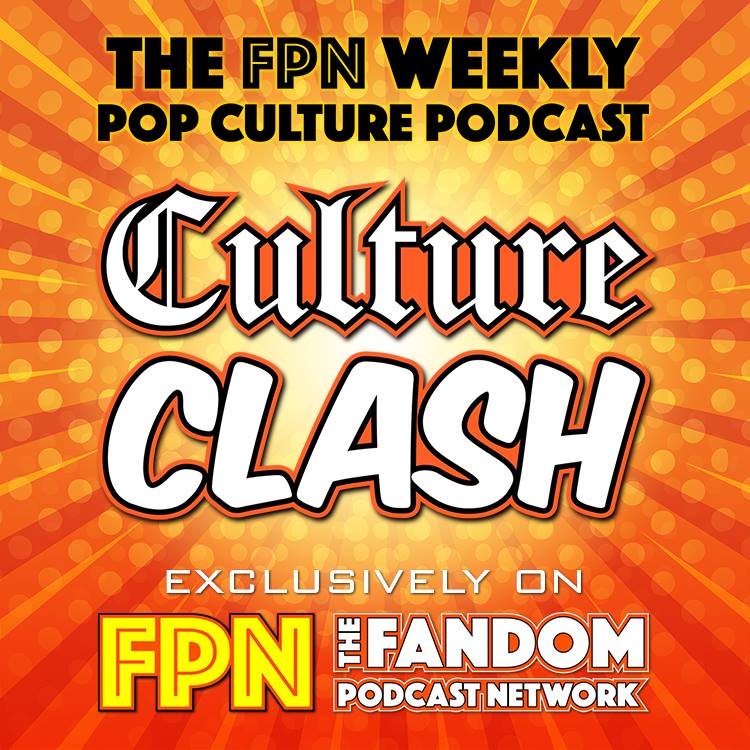 This week on the Clash we discuss Kevin's prep for Joecon 2018 (is he Joe or is he Cobra does anyone know?
We also discuss a very special e-mail sent to Kevin and Kyle
Plus there is a ton to cover in the news:
- Disney finally lands Fox (Only 71 Billion)
- Star Wars Stories on Hold?
- The New man running Trek
- Invincible coming to Amazon
- Chadwick Boseman might be the coolest man on the planet
In Buy it, Stream it or Unsee it we hit up a couple of the summer movies we have been really looking forward to:
The Incredibles 2 and also TAG
Then we dive into a new segment as we start looking more at the world of comics with FPNet's own and Editor of Blood of Kings Mike Sellers.  As we see what comes from the Inkwell.  This weeks segment focusing on the Classic Infinity Gauntlet Trade and how it inspired Avengers: Infinity War
Kevin then unlocks the video vault to bring us SKINWALKERS!
All this and so much more at your home for Fandom News, Reviews and whatever crazy stuff we find.  Let's do this thing!
Fandom Podcast Network Contact Info / How to contact & find us:
- FPNet on Podbean app
- Fandom Podcast Network on: iTunes / Stitcher / Podbean / Google Play
- Facebook: Fandom Podcast Network
- Email: fandompodcastnetwork@gmail.com
- Instagram: FandomPodcastNetwork 
- Twitter: @fanpodnetwork
- Kyle on Twitter: @AKyleW Instantgram: Akylefandom
- Kevin on Twitter: @spartan_phoenix & Instagram
Tee Public:
iTunes: Please leave us a review on iTunes so new fans can find us easier. We LOVE 5 star reviews of course, but we love feedback in general!
Please listen to our other awesome podcasts on the Fandom Podcast Network:
Blood of Kings: A Highlander Podcast
Culture Clash: The FPN Weekly Pop Culture Podcast
Couch Potato Theater: The Guilty Pleasure Favorites Podcast
Time Warp: The Fandom Flashback Podcast
The Endzone: An (Unofficial) NFL Podcast
Good Evening: An Alfred Hitchcock Podcast
DiscoVille: A Star Trek Discovery and The Orville Podcast
Hair Metal: The Hair Metal Podcast