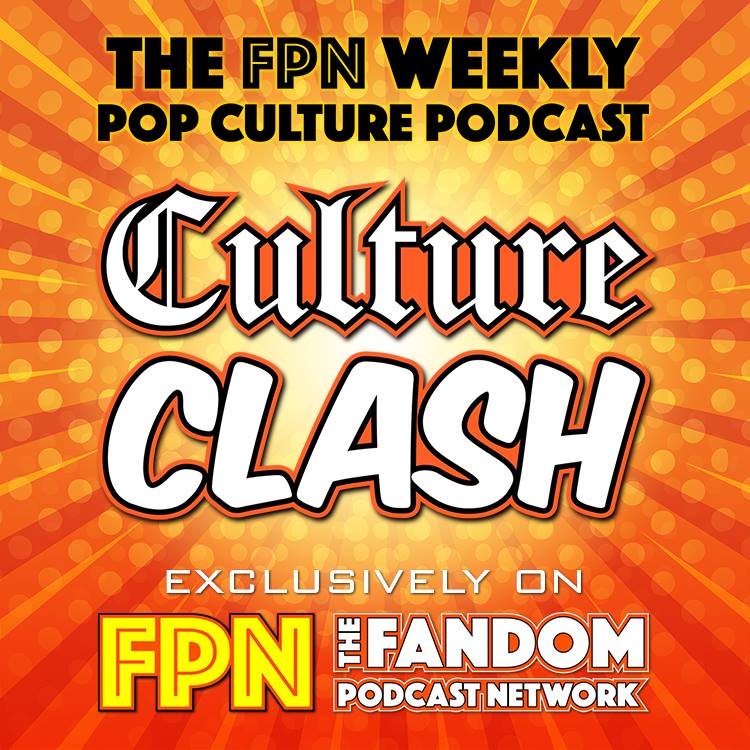 Culture Clash 176: Introducing the Playlist (80's Soundtrack Edition!)
Yes there is a NEW segment here on the clash as Kyle fresh off the end of Tax Season and Kevin who is always doing the Kevin thing build their own playlists using songs only on the soundtracks from 80's films, time to get some music into the Clash!
In news we remember two who we lost recently in Kelly Preston and Grant Imahara from Mythbusters fame.  We also rejoice over the announcement that Ready Player Two is coming (Come on Mr. Wheaton you have to do the audiobook) also discussing the latest in streaming news and what Charlize Theron wants to see happen with a certain Blonde and a Mr. Wick.
It's a HUGE Buy it, Stream it or Unsee it as we cover Netflix's The Old Guard and Warrior Nun, A couple of docs in HBO's Showbiz Kids and Rewind This on Amazon, plus Hamilton on Disney+ and from the wayback machine Encino Man and Split Second.
Finally it is time to build THE PLAYLIST as the guys introduce this new segment to the Clash as we build our first playlist with songs only used in 80's movie's soundtracks (plus we give a bit of love to Stan Bush to!)
So it is a PACKED show and a lot to cover LET'S DO THIS THING!!
- FPNet on Podbean app
- Fandom Podcast Network on: Apple Podcasts / Stitcher / Podbean / Google Play / Spotify / Iheartradio
- Facebook: Fandom Podcast Network
- Email: fandompodcastnetwork@gmail.com
- Instagram: FandomPodcastNetwork 
- Twitter: @fanpodnetwork
- Kyle on Twitter: @AKyleW Instantgram: Akylefandom
- Kevin on Twitter: @spartan_phoenix & Instagram
Please help support the Fandom Podcast Network through reviews on Apple Podcasts / iTunes and our Fandom Podcast Network Store on Tee Public. 
Apple Podcasts / iTunes:
Please leave us a review on Apple Podcasts so new fans can find us easier. Search FANDOM PODCAST NETWORK on Apple Podcasts, and leave a review for Time Warp. We LOVE 5 star reviews of course, but we love feedback in general!
Fandom Podcast Network Tee Public Store:
Get Your Fandom Podcast Network and Couch Potato Theater Merchandise on Tee Public! Please visit our TeePublic store where you can help support the Fandom Podcast Network while wearing your Couch Potato Theater and other awesome Fandom Podcast Network favorite show logos with pride!
Tee Public Store: https://www.teepublic.com/user/fandompodcastnetwork 
Please listen to our other awesome podcasts on the Fandom Podcast Network: