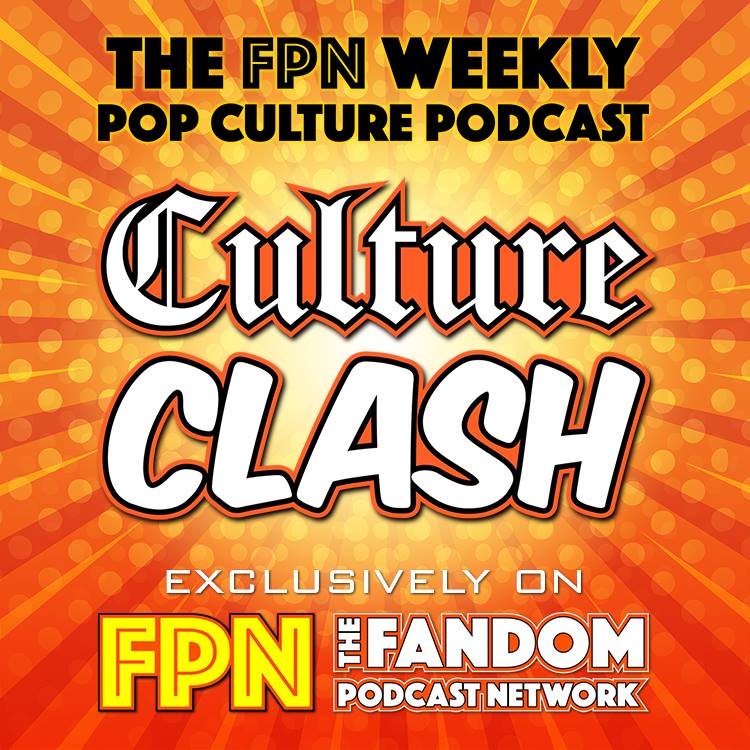 Culture Clash 174: Now the news, Don't Touch that Dial
In what was suppose to be a week off for Culture Clash the news dictated otherwise so Kevin and Kyle are here to bring it all to you!
In Let's News Cobra Kai has found a new home with Netflix, could Michael Keaton be returning to a familiar suit?  Hulu getting more original Fox programs, Hamilton is coming to Disney+, new Transformers on netflix and of course to we discuss the passing of director Joel Schumacher and his impact on the movie industry.
In Buy It, Stream It or Unsee It Kyle talks some Stargirl from DC while Kevin talks What We Do in Secret and Guns Akimbo.
Finally we have some fun as we talk 80's movie properties that did not have toy lines but should have.
Let's do this thing!
- FPNet on Podbean app
- Fandom Podcast Network on: Apple Podcasts / Stitcher / Podbean / Google Play / Spotify / Iheartradio
- Facebook: Fandom Podcast Network
- Email: fandompodcastnetwork@gmail.com
- Instagram: FandomPodcastNetwork 
- Twitter: @fanpodnetwork
- Kyle on Twitter: @AKyleW Instantgram: Akylefandom
- Kevin on Twitter: @spartan_phoenix & Instagram
Please help support the Fandom Podcast Network through reviews on Apple Podcasts / iTunes and our Fandom Podcast Network Store on Tee Public. 
Apple Podcasts / iTunes:
Please leave us a review on Apple Podcasts so new fans can find us easier. Search FANDOM PODCAST NETWORK on Apple Podcasts, and leave a review for Time Warp. We LOVE 5 star reviews of course, but we love feedback in general!
Fandom Podcast Network Tee Public Store:
Get Your Fandom Podcast Network and Couch Potato Theater Merchandise on Tee Public! Please visit our TeePublic store where you can help support the Fandom Podcast Network while wearing your Couch Potato Theater and other awesome Fandom Podcast Network favorite show logos with pride!
Tee Public Store: https://www.teepublic.com/user/fandompodcastnetwork 
Please listen to our other awesome podcasts on the Fandom Podcast Network: