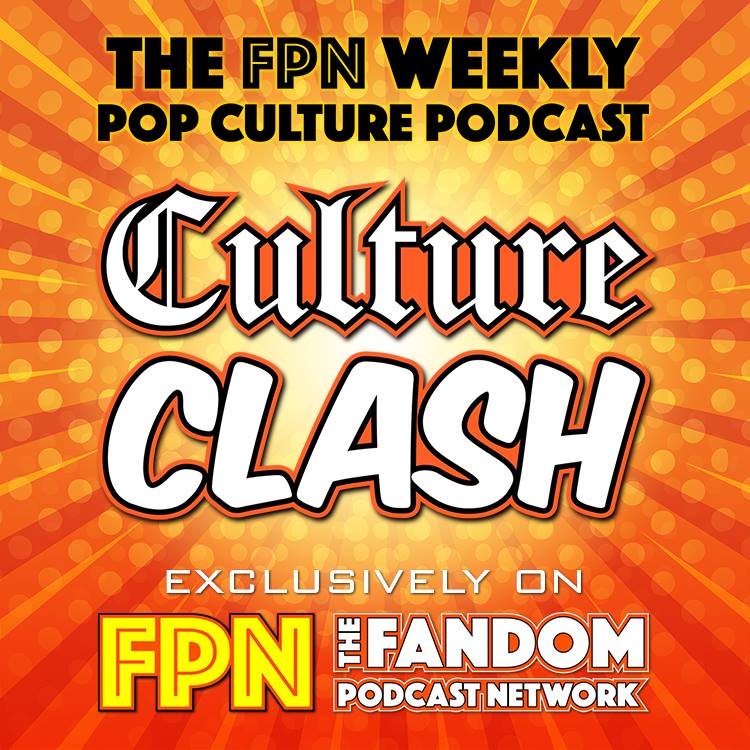 Culture Clash 173: Versus!, The 8-Ball and a Hiscock
This week Kevin and Kyle are joined by our good friend Blair Hiscock as we dive into all the latest news and reviews.
First up a conversation on the now cancelled Star Wars Celebration 2020 and some thoughts on Sony's big Playstation 5 announcement.
Then it is time to play the movie shell game as we discuss which movies have been moved where, it is not as easy as you might think!
The magic 8-Ball returns from the FPNet Basement and brings up 8 actors and actresses that we ask what happened them and why did they seem to fall off.
In Buy it, Stream it or Unsee it Kyle talks Dead to Me, Kevin tries to become the King of Staten Island or Queen of the South, we will see how it works out for him.
Finally in Versus (the Throwdown!) it is all out action as the guys discuss the action movie career match-up of Stallone vs Schwarzenegger!
Happy Father's Day to all you dad's out there and Let's do this thing
- FPNet on Podbean app
- Fandom Podcast Network on: Apple Podcasts / Stitcher / Podbean / Google Play / Spotify / Iheartradio
- Facebook: Fandom Podcast Network
- Email: fandompodcastnetwork@gmail.com
- Instagram: FandomPodcastNetwork 
- Twitter: @fanpodnetwork
- Kyle on Twitter: @AKyleW Instantgram: Akylefandom
- Kevin on Twitter: @spartan_phoenix & Instagram
Please help support the Fandom Podcast Network through reviews on Apple Podcasts / iTunes and our Fandom Podcast Network Store on Tee Public. 
Apple Podcasts / iTunes:
Please leave us a review on Apple Podcasts so new fans can find us easier. Search FANDOM PODCAST NETWORK on Apple Podcasts, and leave a review for Time Warp. We LOVE 5 star reviews of course, but we love feedback in general!
Fandom Podcast Network Tee Public Store:
Get Your Fandom Podcast Network and Couch Potato Theater Merchandise on Tee Public! Please visit our TeePublic store where you can help support the Fandom Podcast Network while wearing your Couch Potato Theater and other awesome Fandom Podcast Network favorite show logos with pride!
Tee Public Store: https://www.teepublic.com/user/fandompodcastnetwork 
Please listen to our other awesome podcasts on the Fandom Podcast Network: