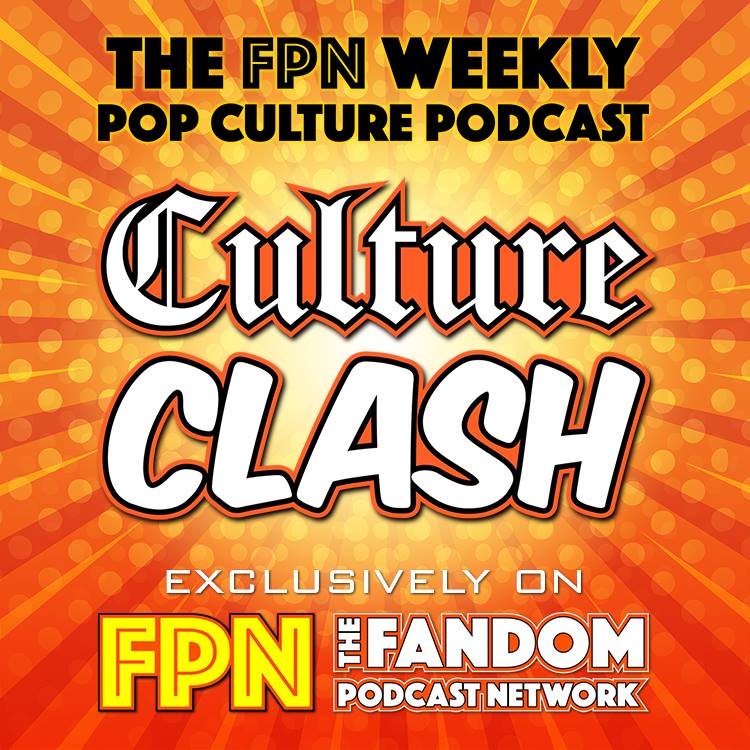 Culture Clash 165: Top 5 Most Re-Watchable Movies (Re-Watchable & Re-Listenable to!)
In this episode Kyle & Kevin dive down the rabbit hole as it came from social media!  The listeners as well and the guys have weighed in on their 5 most Re-Watchable movies!  The lists do get interesting.
We let's news some new items coming to Netflix (Tiger King is not done with us yet!) more delays including Marvel moving the entire Phase 4 around.  Plus the return of a Sunday night network tradition!
There is some Buy it, Stream it or Unsee it as Kyle saw Bad Boys for life and Kevin just finished a re-watch of the MCU films.
So lets see what we can watch again, LET'S DO THIS THING!
- FPNet on Podbean app
- Fandom Podcast Network on: Apple Podcasts / Stitcher / Podbean / Google Play / Spotify / Iheartradio
- Facebook: Fandom Podcast Network
- Email: fandompodcastnetwork@gmail.com
- Instagram: FandomPodcastNetwork 
- Twitter: @fanpodnetwork
- Kyle on Twitter: @AKyleW Instantgram: Akylefandom
- Kevin on Twitter: @spartan_phoenix & Instagram
Tee Public:
iTunes: Please leave us a review on iTunes so new fans can find us easier. We LOVE 5 star reviews of course, but we love feedback in general!
Please listen to our other awesome podcasts on the Fandom Podcast Network:
Blood of Kings: A Highlander Podcast
Culture Clash: The FPN Weekly Pop Culture Podcast
Couch Potato Theater: The Guilty Pleasure Favorites Podcast
Time Warp: The Fandom Flashback Podcast
The Endzone: An (Unofficial) NFL Podcast
Good Evening: An Alfred Hitchcock Podcast
The Union Federation: A Star Trek and The Orville Podcast
Hair Metal: The Hair Metal Podcast