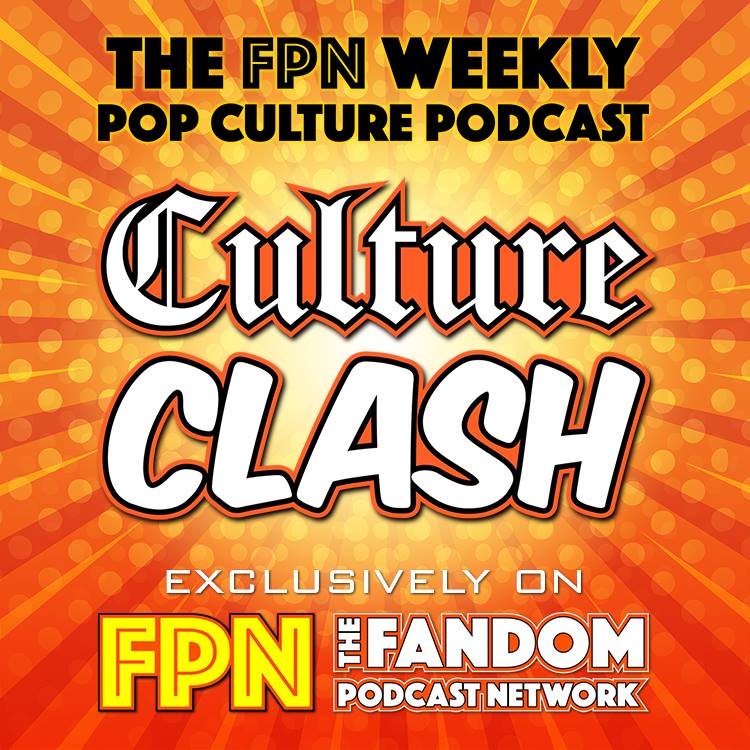 Culture Clash 149: Fandom Thanks, Mandalorian's and Turkey's that Fly
This weeks show is all about one thing (FROZEN 2 being released) oh wait Kevin just told Kyle hold up on that so what really is going on in this episode of the Clash?
Star Trek 4 looks to be back on, Runaways is ending, Gollum is Alfred, Axel is back and RDJ still has things to do in the MCU.
Plus we look at the latest season of The Toys that Made Us, Ford vs Ferrari and some very Righteous Gemstones!
Then Mandowatch 2019 continues as the Clash takes a look at Episode 2 of the Mandalorian (who doesn't love Baby Yoda at this point???)
Finally the Magic 8 Ball returns as Kevin and Kyle give the top 8 things they were thankful for in Fandom this past year.
Also we swear we thought Turkey's could fly!!!
Let's do this thing!
- FPNet on Podbean app
- Fandom Podcast Network on: iTunes / Stitcher / Podbean / Google Play / Spotify
- Facebook: Fandom Podcast Network
- Email: fandompodcastnetwork@gmail.com
- Instagram: FandomPodcastNetwork 
- Twitter: @fanpodnetwork
- Kyle on Twitter: @AKyleW Instantgram: Akylefandom
- Kevin on Twitter: @spartan_phoenix & Instagram
Tee Public:
iTunes: Please leave us a review on iTunes so new fans can find us easier. We LOVE 5 star reviews of course, but we love feedback in general!
Please listen to our other awesome podcasts on the Fandom Podcast Network:
Blood of Kings: A Highlander Podcast
Culture Clash: The FPN Weekly Pop Culture Podcast
Couch Potato Theater: The Guilty Pleasure Favorites Podcast
Time Warp: The Fandom Flashback Podcast
The Endzone: An (Unofficial) NFL Podcast
Good Evening: An Alfred Hitchcock Podcast
The Union Federation: A Star Trek and The Orville Podcast
Hair Metal: The Hair Metal Podcast