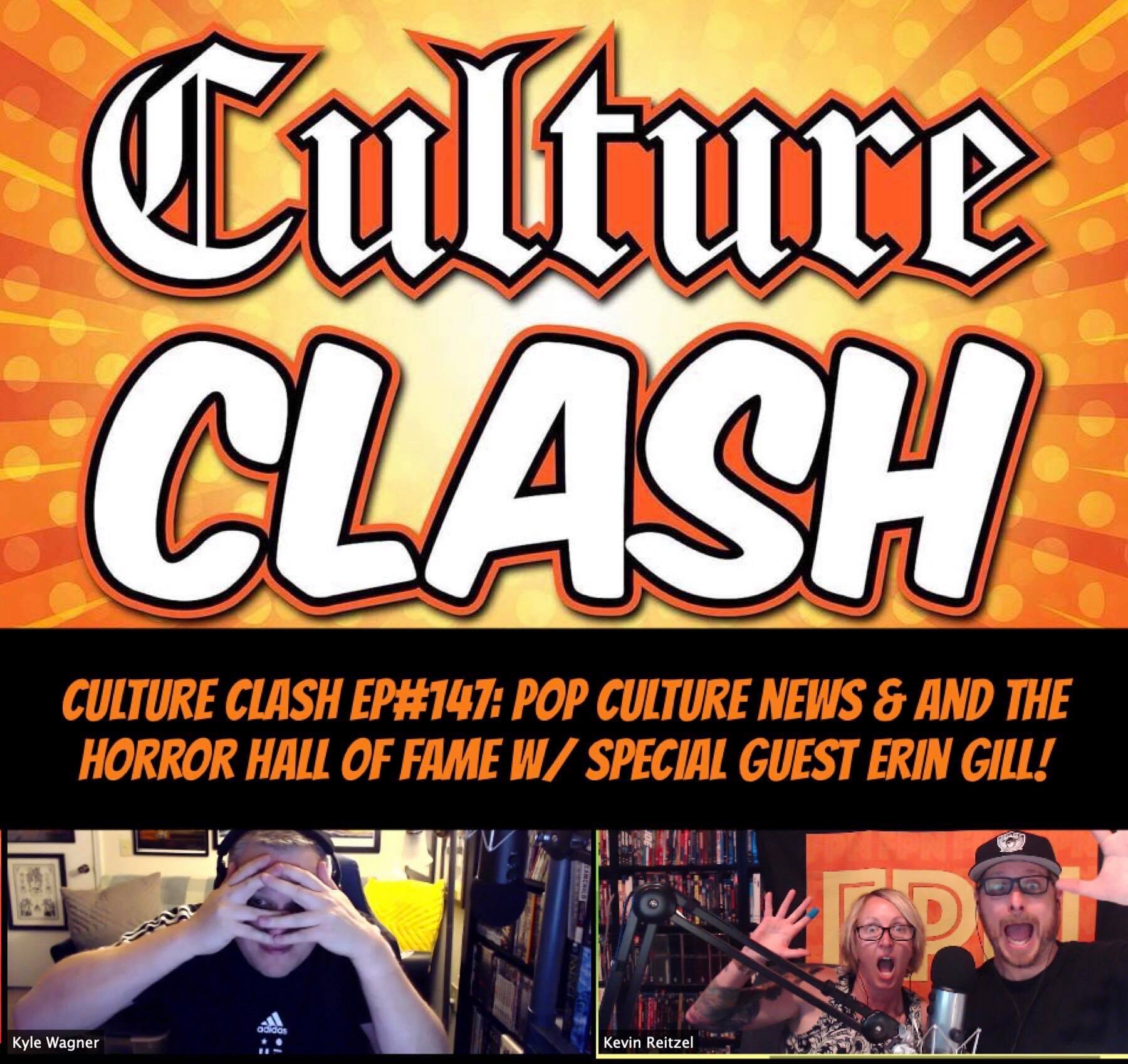 Culture Clash 147: A Fandom Hall of Fame Spooktacular!
Happy Halloween everyone as we have a special edition of the Culture Clash for everyone as Kevin and Kyle are joined by the lovely and horror movie specialist ERIN GILL to add a new wing to the Fandom Hall of Fame as we welcome our first class of Horror films to the Hall.
But that is not all as the guys talk the Rise of Skywalker Trailer some and Kyle gives his thoughts on the State of the wars.
We also dive into the talk of The Mandolorian season 2 and who might be directing some episodes, also Vin Diesel doing a comic book movie and some more casting for "The Batman" and Disney might be looking to acquire a Zemeckis cube.
In Buy It, Stream It or Unsee it we look at Zombieland 2, Fleabag and the First episode of HBO's Watchmen.
Then finally what you have all been waiting for, what Horror movies make the Fandom Hall of Fame join professor Gill and her students and we discuss, debate and select the films to make this first class!
Let's do this thing!
- FPNet on Podbean app
- Fandom Podcast Network on: iTunes / Stitcher / Podbean / Google Play / Spotify
- Facebook: Fandom Podcast Network
- Email: fandompodcastnetwork@gmail.com
- Instagram: FandomPodcastNetwork 
- Twitter: @fanpodnetwork
- Kyle on Twitter: @AKyleW Instantgram: Akylefandom
- Kevin on Twitter: @spartan_phoenix & Instagram
- Scott Baughman on Twitter: @ScotticusMax / Instagram: @darik_grey
Tee Public:
iTunes: Please leave us a review on iTunes so new fans can find us easier. We LOVE 5 star reviews of course, but we love feedback in general!
Please listen to our other awesome podcasts on the Fandom Podcast Network:
Blood of Kings: A Highlander Podcast
Culture Clash: The FPN Weekly Pop Culture Podcast
Couch Potato Theater: The Guilty Pleasure Favorites Podcast
Time Warp: The Fandom Flashback Podcast
The Endzone: An (Unofficial) NFL Podcast
Good Evening: An Alfred Hitchcock Podcast
The Union Federation: A Star Trek and The Orville Podcast
Hair Metal: The Hair Metal Podcast