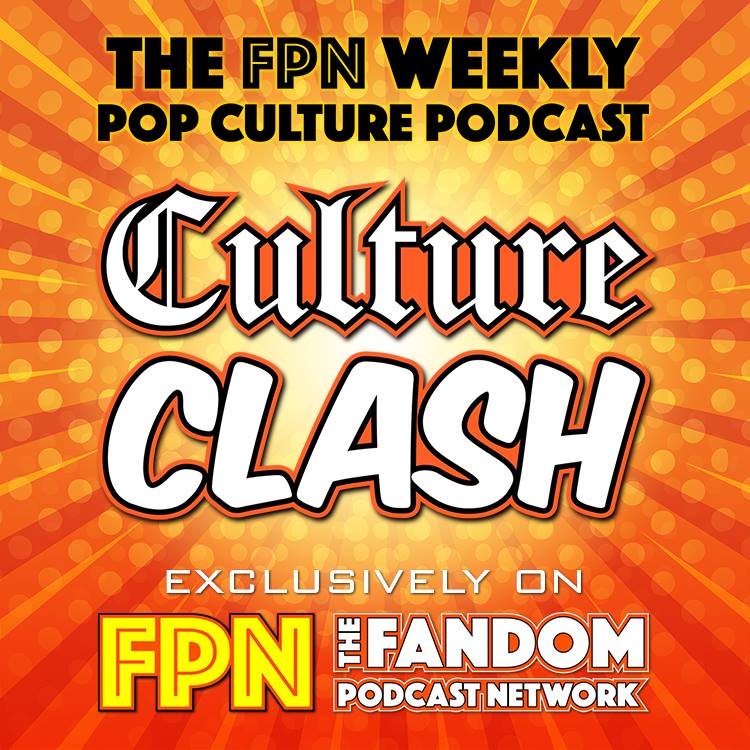 Culture Clash 145: A New York Comic Con State of Mind 
As always Culture Clash is here to give you the latest in Fandom news, reviews and whatever else Kevin & Kyle can come up with.
First things first the guys discuss their Triple Force Friday (or was it Frozen Force Friday) experience (if that is the word for it.  Then in Let's News thing head into a New York state of mind as we discuss a lot of the media news that came out of NYCC including Picard and Lost in Space season 2!
In Buy it, Stream it or Unsee it things might be a little quite but Kevin goes back and pulls a little treasure from the past!
Finally it is the return of Cult Classic or Guilty pleasure as we discuss a film that includes Johnny Utah, Ice-T, Dina Meyer, Drago and a talking Dolphin.  It is the 1995 Keanu Reeves film Johnny Mnemonic, but is it a Cult Classic or a Guilty Pleasure!
Let's do this Thing!
- FPNet on Podbean app
- Fandom Podcast Network on: iTunes / Stitcher / Podbean / Google Play / Spotify
- Facebook: Fandom Podcast Network
- Email: fandompodcastnetwork@gmail.com
- Instagram: FandomPodcastNetwork 
- Twitter: @fanpodnetwork
- Kyle on Twitter: @AKyleW Instantgram: Akylefandom
- Kevin on Twitter: @spartan_phoenix & Instagram
- Scott Baughman on Twitter: @ScotticusMax / Instagram: @darik_grey
Tee Public:
iTunes: Please leave us a review on iTunes so new fans can find us easier. We LOVE 5 star reviews of course, but we love feedback in general!
Please listen to our other awesome podcasts on the Fandom Podcast Network:
Blood of Kings: A Highlander Podcast
Culture Clash: The FPN Weekly Pop Culture Podcast
Couch Potato Theater: The Guilty Pleasure Favorites Podcast
Time Warp: The Fandom Flashback Podcast
The Endzone: An (Unofficial) NFL Podcast
Good Evening: An Alfred Hitchcock Podcast
DiscoVille: A Star Trek Discovery and The Orville Podcast
Hair Metal: The Hair Metal Podcast