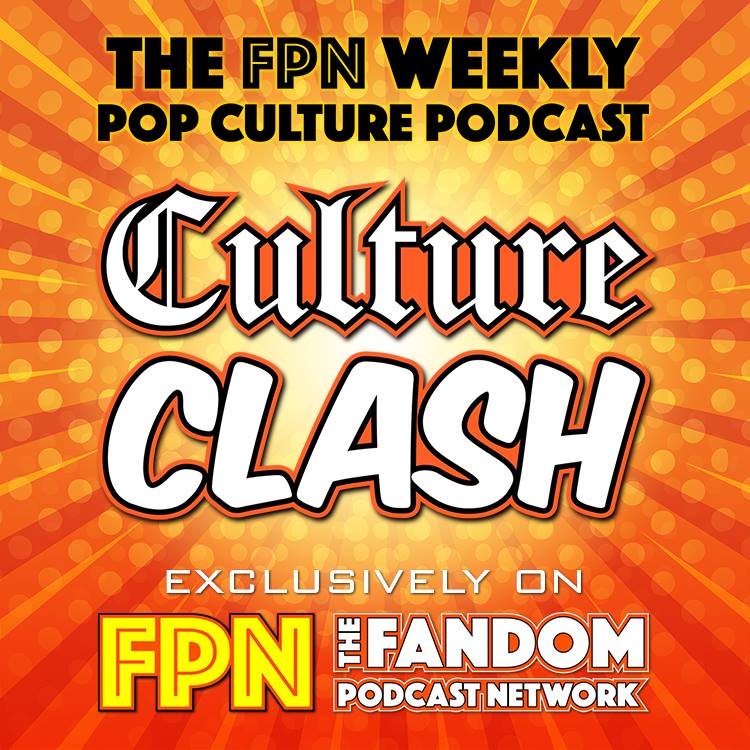 Culture Clash 140: It's all D23 and a MAJOR Star Wars announcement for the FPNET!
It is a packed show as everyone here at the Fandom Podcast Network was blown away by all the news from D23 over the weekend, from Marvel to Star Wars we have it all covered on this HUGE episode of the Culture Clash.  It is so big that Kyle and Kevin could not even handle it so we put the call out and the newest voices of the FPNet answered as Scott and Derrick (more on them in a minute) joined the show to process everything we have learned (bring on Disney+) we have Mandolorian, we take a look at Rise and Kenobi, we talk Eternals, Moon Knight, She-Hulk and Ms. Marvel.  We even talk hotels and attractions.
Just when you think we cant cover anymore Kevin sneaks a quick Buy it, Stream it or Unsee it in, and then we have a Major announcement on what Scott and Derrick are actually doing here and what is coming VERY SOON to the Fandom Podcast Network and why it might just be Star Wars related (that or we are starting a junk collection service)  so much so only one thing to do........
Let's do this Thing!
- FPNet on Podbean app
- Fandom Podcast Network on: iTunes / Stitcher / Podbean / Google Play / Spotify
- Facebook: Fandom Podcast Network
- Email: fandompodcastnetwork@gmail.com
- Instagram: FandomPodcastNetwork 
- Twitter: @fanpodnetwork
- Kyle on Twitter: @AKyleW Instantgram: Akylefandom
- Kevin on Twitter: @spartan_phoenix & Instagram
- Scott Baughman on Twitter: @ScotticusMax / Instagram: @darik_grey
Tee Public:
iTunes: Please leave us a review on iTunes so new fans can find us easier. We LOVE 5 star reviews of course, but we love feedback in general!
Please listen to our other awesome podcasts on the Fandom Podcast Network:
Blood of Kings: A Highlander Podcast
Culture Clash: The FPN Weekly Pop Culture Podcast
Couch Potato Theater: The Guilty Pleasure Favorites Podcast
Time Warp: The Fandom Flashback Podcast
The Endzone: An (Unofficial) NFL Podcast
Good Evening: An Alfred Hitchcock Podcast
DiscoVille: A Star Trek Discovery and The Orville Podcast
Hair Metal: The Hair Metal Podcast