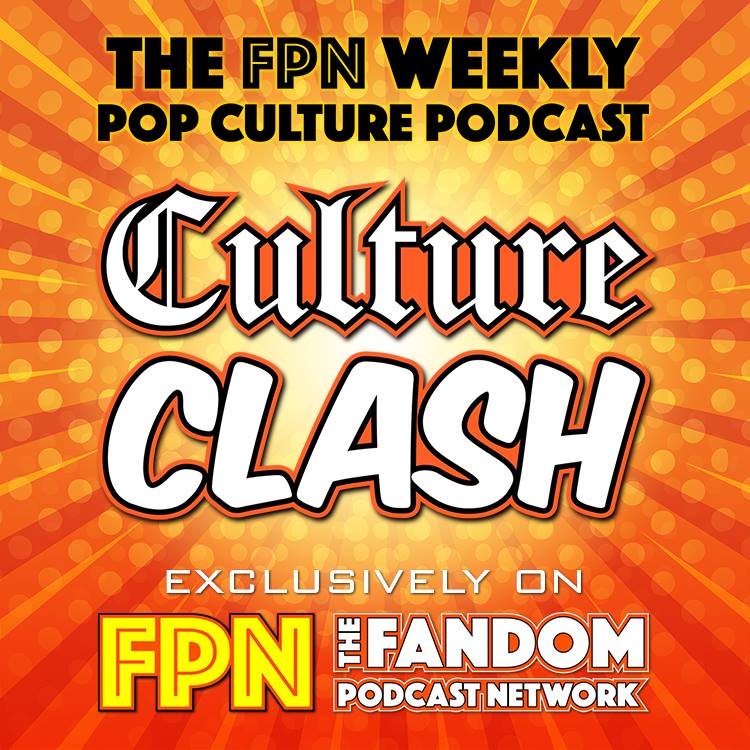 Culture Clash 139: Holy Frack! Where did all this come from!
In this weeks Clash which started off as a nice quiet show for Kevin & Kyle, then decided to go off the rails as Fandom exploded!  First Spider-Man, then The Matrix is coming back, plus Kenobi, D-23 is almost here, DragonCon not far behind.  Plus a listener response to your Galaxy's Edge conversation from a few episodes back.  Not to mention a Good Boys edition of Buy it, Stream it or Unsee it and the Return of Cult Classic or Guilty Pleasure!!!!  So much and is the internet still broke?!?!? either way it is time so.........
Let's do this Thing!
- FPNet on Podbean app
- Fandom Podcast Network on: iTunes / Stitcher / Podbean / Google Play / Spotify
- Facebook: Fandom Podcast Network
- Email: fandompodcastnetwork@gmail.com
- Instagram: FandomPodcastNetwork 
- Twitter: @fanpodnetwork
- Kyle on Twitter: @AKyleW Instantgram: Akylefandom
- Kevin on Twitter: @spartan_phoenix & Instagram
- Scott Baughman on Twitter: @ScotticusMax / Instagram: @darik_grey
Tee Public:
iTunes: Please leave us a review on iTunes so new fans can find us easier. We LOVE 5 star reviews of course, but we love feedback in general!
Please listen to our other awesome podcasts on the Fandom Podcast Network:
Blood of Kings: A Highlander Podcast
Culture Clash: The FPN Weekly Pop Culture Podcast
Couch Potato Theater: The Guilty Pleasure Favorites Podcast
Time Warp: The Fandom Flashback Podcast
The Endzone: An (Unofficial) NFL Podcast
Good Evening: An Alfred Hitchcock Podcast
DiscoVille: A Star Trek Discovery and The Orville Podcast
Hair Metal: The Hair Metal Podcast