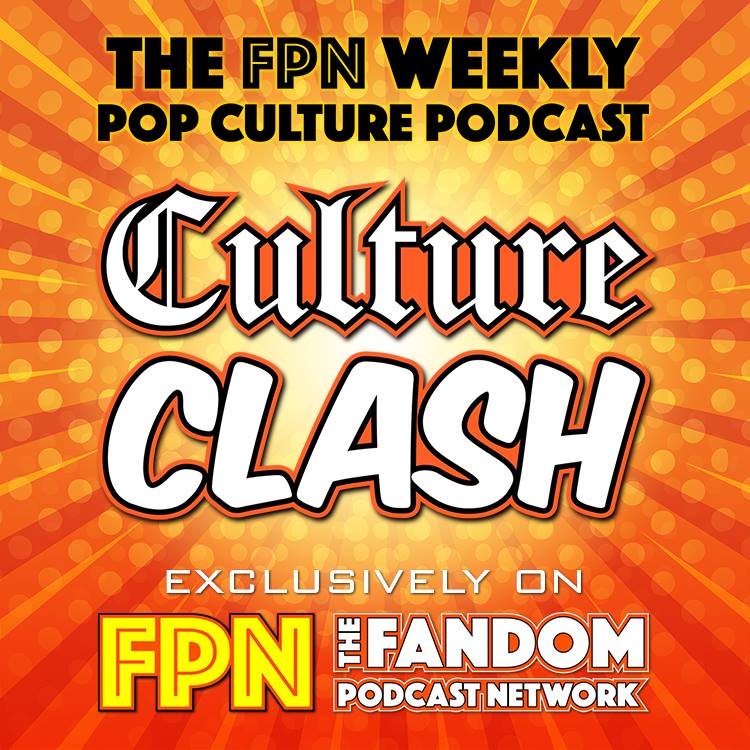 Culture Clash 137: The Fandom Hall of Fame Grows!
In this weeks Culture Clash Scott is away as he is still trying to clean up after last weeks gremlins leaving the Clash to go old School with Kyle and Kevin heading things up.
On this show we open with a conversation on Galaxy's Edge as it gets closer to opening at DisneyWorld and close to Kyle.
In news we discuss Disney+ being an add on option to Hulu, the fact that we have to remember the Double Tap with the Zombieland 2 trailer out now as well as talk of a returning streaming show and something old but new coming to Hulu.
In Buy it, Stream it or Unsee it Kevin talks Once Upon a Time in Hollywood and discuss two more streaming shows that have hit in the last week, Netflix's Another Life and Amazon's the Boys.
Finally it is time to add on to the Fandom Hall of Fame with a new wing The best Superhero performances on TV and Film.  It is an interesting list and did the guys get it right?
Only one way to know for sure  LET'S DO THIS THING!
- FPNet on Podbean app
- Fandom Podcast Network on: iTunes / Stitcher / Podbean / Google Play / Spotify
- Facebook: Fandom Podcast Network
- Email: fandompodcastnetwork@gmail.com
- Instagram: FandomPodcastNetwork 
- Twitter: @fanpodnetwork
- Kyle on Twitter: @AKyleW Instantgram: Akylefandom
- Kevin on Twitter: @spartan_phoenix & Instagram
Tee Public:
iTunes: Please leave us a review on iTunes so new fans can find us easier. We LOVE 5 star reviews of course, but we love feedback in general!
Please listen to our other awesome podcasts on the Fandom Podcast Network:
Blood of Kings: A Highlander Podcast
Culture Clash: The FPN Weekly Pop Culture Podcast
Couch Potato Theater: The Guilty Pleasure Favorites Podcast
Time Warp: The Fandom Flashback Podcast
The Endzone: An (Unofficial) NFL Podcast
Good Evening: An Alfred Hitchcock Podcast
DiscoVille: A Star Trek Discovery and The Orville Podcast
Hair Metal: The Hair Metal Podcast