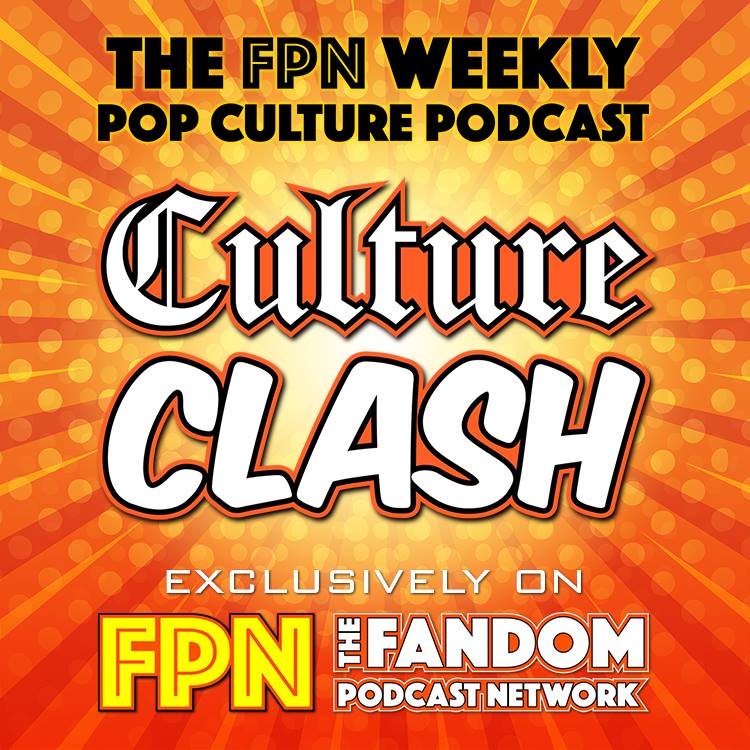 Culture Clash 130: Kevin's big announcement, Titans Rule, Fan Service and the Fandom Hall of Fame opens!
In this episode of the Culture Clash Kevin announces his big move back to California, then he and Kyle have a discussion about Fan Service and how it is defined and viewed in today's world of fandom.
Let's News covers the official casting of the new Batman, news on some upcoming Marvel movies, a ton of new streaming shows and a discussion of Admiral Ackbar.
In buy it, Stream it or Unsee it The King of the Monsters is let loose and we give our thoughts on Godzilla's latest movie and also take a look at the new Netflix Original Film the Rim of the World!
Finally something new as the guys open up the Fandom Hall of Fame and start it's first wing by induction 7 Movie Franchises into it, did your favorite make it?
Let's do this thing!
Fandom Podcast Network Contact Info / How to contact & find us:
- FPNet on Podbean app
- Fandom Podcast Network on: iTunes / Stitcher / Podbean / Google Play / Spotify
- Facebook: Fandom Podcast Network
- Email: fandompodcastnetwork@gmail.com
- Instagram: FandomPodcastNetwork 
- Twitter: @fanpodnetwork
- Kyle on Twitter: @AKyleW Instantgram: Akylefandom
- Kevin on Twitter: @spartan_phoenix & Instagram
Tee Public:
iTunes: Please leave us a review on iTunes so new fans can find us easier. We LOVE 5 star reviews of course, but we love feedback in general!
Please listen to our other awesome podcasts on the Fandom Podcast Network:
Blood of Kings: A Highlander Podcast
Culture Clash: The FPN Weekly Pop Culture Podcast
Couch Potato Theater: The Guilty Pleasure Favorites Podcast
Time Warp: The Fandom Flashback Podcast
The Endzone: An (Unofficial) NFL Podcast
Good Evening: An Alfred Hitchcock Podcast
DiscoVille: A Star Trek Discovery and The Orville Podcast
Hair Metal: The Hair Metal Podcast