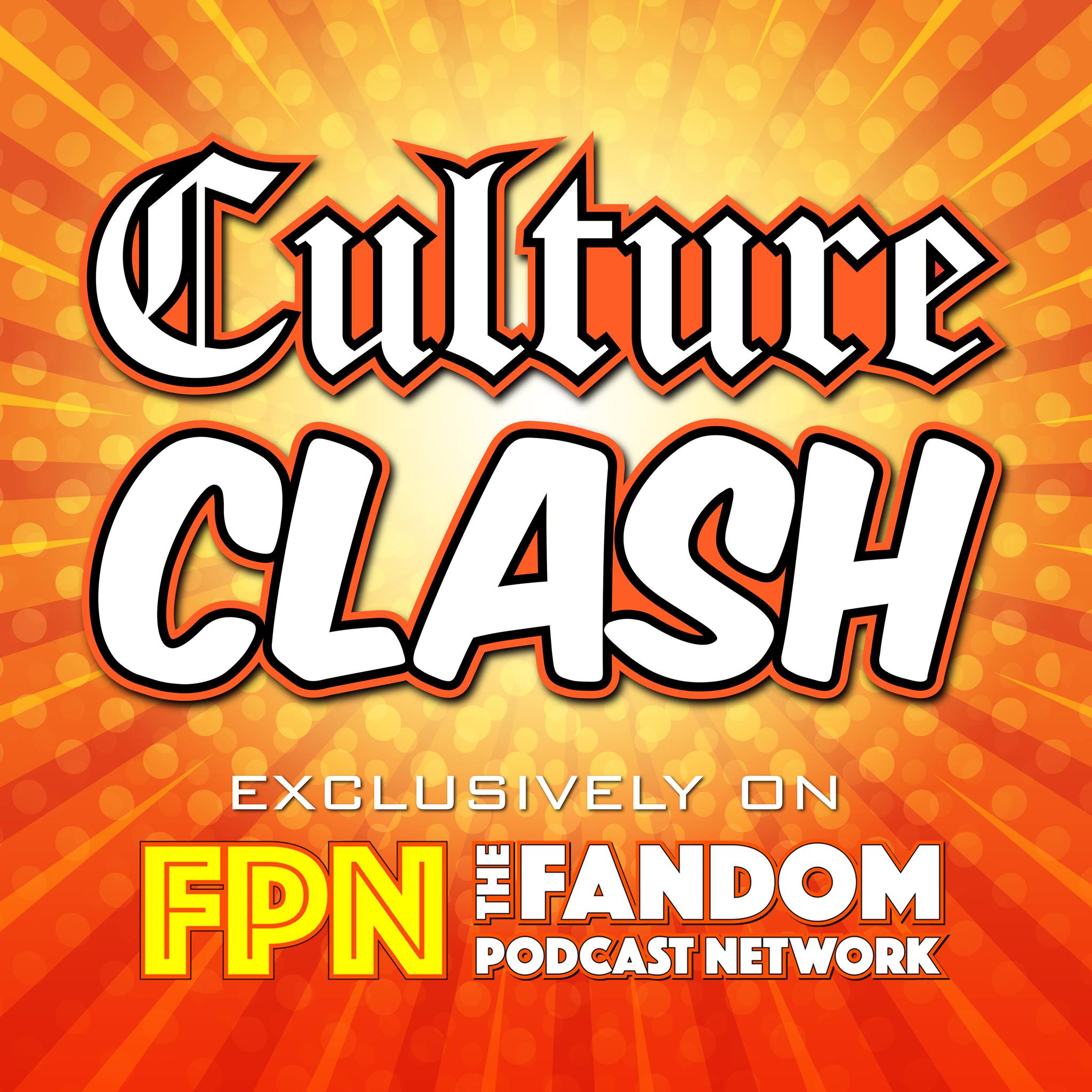 Culture Clash 127: The Real Co-Host's return in time for THE ENDGAME!
Kevin is off on a spiritual quest to understand the meaning of the quickening, however Kyle is not flying solo as per contractual obligations the Real Co-Host Alex Autrey and Michael Morris return to the Culture Clash Just in time to give their thoughts on Avengers: Endgame!
However first we catch up with them and find out their thoughts on things that have been going on in Fandom as of late and Michael share's his tales from Star Wars Celebration, as well as discussions on The Battle of Winterfell and we also take some time to remember John Singleton.
Then things may get a little 2 Fast 2 Furious as the Real Co-Host kick it into Maximum Overdrive with there Cult Classics or Guilty Pleasure picks!
It is a huge show and their might even be a Taylor Lautner mention as well.
Let's do this thing!
Fandom Podcast Network Contact Info / How to contact & find us:
- FPNet on Podbean app
- Fandom Podcast Network on: iTunes / Stitcher / Podbean / Google Play / Spotify
- Facebook: Fandom Podcast Network
- Email: fandompodcastnetwork@gmail.com
- Instagram: FandomPodcastNetwork 
- Twitter: @fanpodnetwork
- Kyle on Twitter: @AKyleW Instantgram: Akylefandom
- Kevin on Twitter: @spartan_phoenix & Instagram
- Michael on Twitter: @MorrisEisley
- Alex on Twitter: @7throwcenter
Tee Public:
iTunes: Please leave us a review on iTunes so new fans can find us easier. We LOVE 5 star reviews of course, but we love feedback in general!
Please listen to our other awesome podcasts on the Fandom Podcast Network:
Blood of Kings: A Highlander Podcast
Culture Clash: The FPN Weekly Pop Culture Podcast
Couch Potato Theater: The Guilty Pleasure Favorites Podcast
Time Warp: The Fandom Flashback Podcast
The Endzone: An (Unofficial) NFL Podcast
Good Evening: An Alfred Hitchcock Podcast
DiscoVille: A Star Trek Discovery and The Orville Podcast
Hair Metal: The Hair Metal Podcast