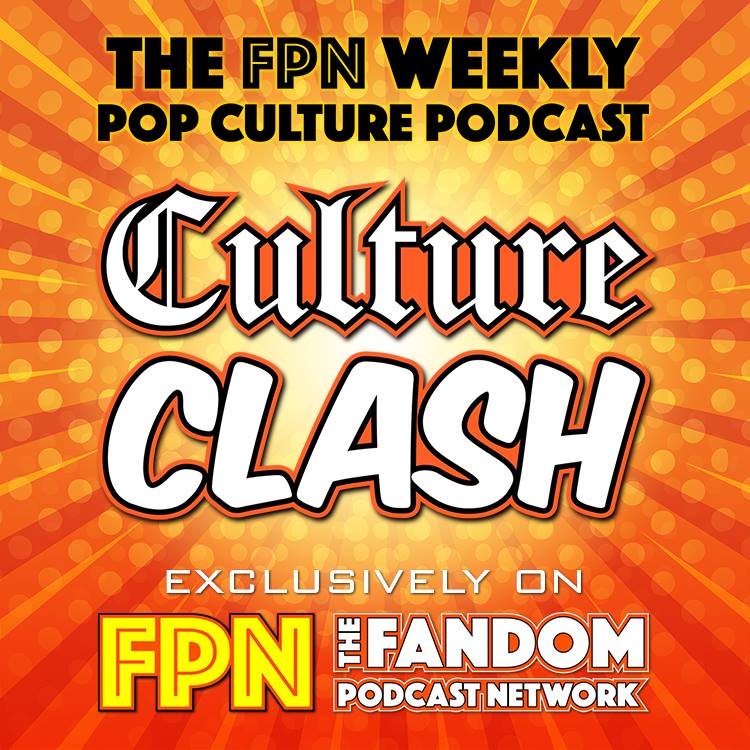 In the latest edition of Culture Clash Kevin and Kyle celebrate Kyle's freedom from Moondoggy for another year by taking a look at the latest fandom news, reviews and whatever crazy stuff Kevin can come up with.
This week we discuss our thoughts on the first episode of Game of Thrones Final season, the coming of Disney+ and some of the programming that is coming with it.  Kyle also is very excited about the return of Veronica Mars and some big news on casting for Titans.  
Then after trying to figure out the proper snack the guy remember to serve up a celebration batch of Beru Stew covering the news out of Star Wars Celebration Chicago.
In Buy it, stream it or unsee it we discuss Hellboy and Hotel Mumbai as well as Kevin finally saw Birdbox.
All this plus come cult classic/guilty pleasure results and some listener e-mails!
So before the stew gets cold Let's do this thing!
Fandom Podcast Network Contact Info / How to contact & find us:
- FPNet on Podbean app
- Fandom Podcast Network on: iTunes / Stitcher / Podbean / Google Play / Spotify
- Facebook: Fandom Podcast Network
- Email: fandompodcastnetwork@gmail.com
- Instagram: FandomPodcastNetwork 
- Twitter: @fanpodnetwork
- Kyle on Twitter: @AKyleW Instantgram: Akylefandom
- Kevin on Twitter: @spartan_phoenix & Instagram
Tee Public:
iTunes: Please leave us a review on iTunes so new fans can find us easier. We LOVE 5 star reviews of course, but we love feedback in general!
Please listen to our other awesome podcasts on the Fandom Podcast Network:
Blood of Kings: A Highlander Podcast
Culture Clash: The FPN Weekly Pop Culture Podcast
Couch Potato Theater: The Guilty Pleasure Favorites Podcast
Time Warp: The Fandom Flashback Podcast
The Endzone: An (Unofficial) NFL Podcast
Good Evening: An Alfred Hitchcock Podcast
DiscoVille: A Star Trek Discovery and The Orville Podcast
Hair Metal: The Hair Metal Podcast