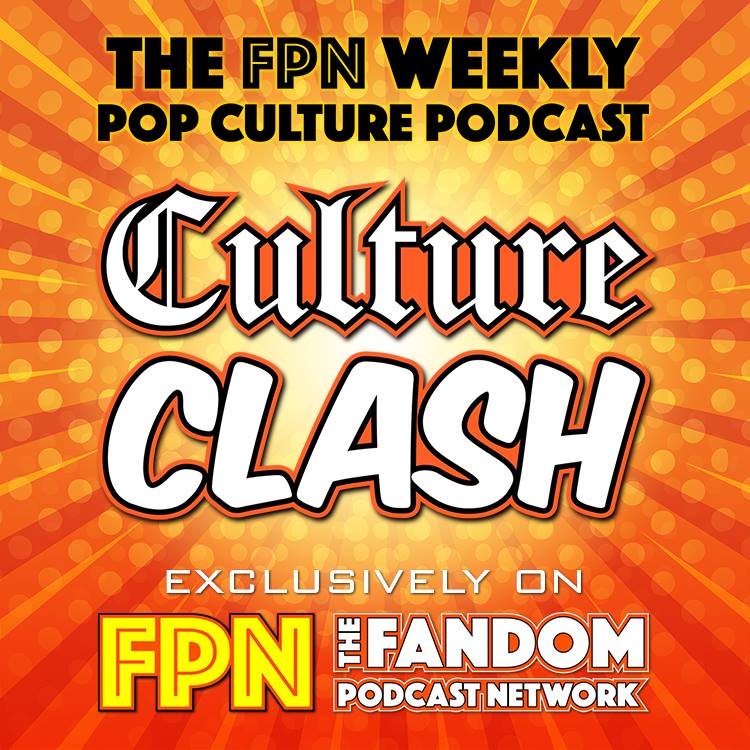 Culture Clash 122: A Marvelous Captain, 90210, The Glave, Mick Jagger and a Moondoggy
You thought we were all over the map last week? well.............
In this week's show Kevin discusses his weekend at Toylanta and Kyle is having some Moondoggy tax season issues.   
Despite that we still have plenty on this weeks show, the guys follow up on some responses they got on the Mark Hamill story from last week, Kyle tries to bait Kevin into a 90210 re-watch.
In Let's News we talk about the announcement of the end of Arrow and just how much of an impact the show has had.  We talk the latest on Suicide Squad cast changes and what the latest is on Guardians of the Galaxy 3.  A special shout out to Alex Trebek and also just how awesome Brie Larson actually is.
Buy it, Stream it or Unsee it is all about Captain Marvel this week (Spoiler Warnings)
In Cult Classic or Guilty pleasure we discuss Krull and Freejack
Let's do this thing!
Fandom Podcast Network Contact Info / How to contact & find us:
- FPNet on Podbean app
- Fandom Podcast Network on: iTunes / Stitcher / Podbean / Google Play / Spotify
- Facebook: Fandom Podcast Network
- Email: fandompodcastnetwork@gmail.com
- Instagram: FandomPodcastNetwork 
- Twitter: @fanpodnetwork
- Kyle on Twitter: @AKyleW Instantgram: Akylefandom
- Kevin on Twitter: @spartan_phoenix & Instagram
Tee Public:
iTunes: Please leave us a review on iTunes so new fans can find us easier. We LOVE 5 star reviews of course, but we love feedback in general!
Please listen to our other awesome podcasts on the Fandom Podcast Network:
Blood of Kings: A Highlander Podcast
Culture Clash: The FPN Weekly Pop Culture Podcast
Couch Potato Theater: The Guilty Pleasure Favorites Podcast
Time Warp: The Fandom Flashback Podcast
The Endzone: An (Unofficial) NFL Podcast
Good Evening: An Alfred Hitchcock Podcast
DiscoVille: A Star Trek Discovery and The Orville Podcast
Hair Metal: The Hair Metal Podcast