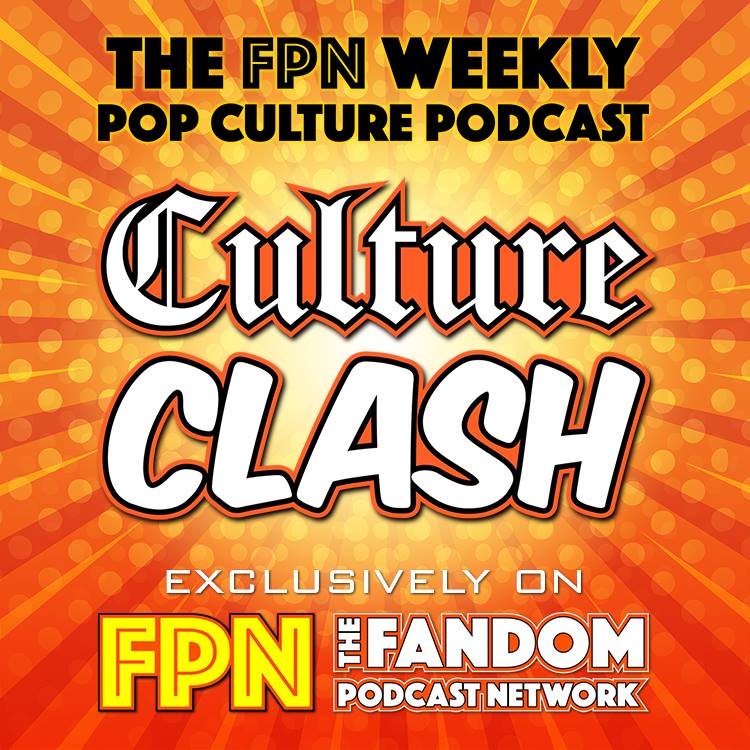 It is episode 105 of Culture Clash (This one is for you Din!)  Join Kevin and Kyle as they discuss the latest Fandom News and Reviews.  In this weeks episode the discussion leads to James Gunn joining the Suicide Squad, our thoughts on all the news reguarding the Mandolorian as well as the Star Trek Discovery news from NYC Comic Con, the Creepshow relaunch and the passing of a Walking Dead icon.
In Buy it, Stream it or Unsee it Kevin discusses the new movie A Star is Born (Let Oscar Season Begin) and we take a look at an amazing day in fandom on Sunday Oct. 7 2018 as there were three major show starts or returns, with the return of the Walking Dead as the Last Run of Rick Grimes starts, the start of the newest edition to the Star Wars Lore in Star Wars: Resistance and finally one of the most hyped returns of a series in a very long time as Doctor Who season 11 begins and introduces us to our new 13th Doctor Jodie Whittaker!
It is time one again..... Let's do this thing! (Plus we hate empty pockets)
Fandom Podcast Network Contact Info / How to contact & find us:
- FPNet on Podbean app
- Fandom Podcast Network on: iTunes / Stitcher / Podbean / Google Play
- Facebook: Fandom Podcast Network
- Email: fandompodcastnetwork@gmail.com
- Instagram: FandomPodcastNetwork 
- Twitter: @fanpodnetwork
- Kyle on Twitter: @AKyleW Instantgram: Akylefandom
- Kevin on Twitter: @spartan_phoenix & Instagram
Tee Public:
iTunes: Please leave us a review on iTunes so new fans can find us easier. We LOVE 5 star reviews of course, but we love feedback in general!
Please listen to our other awesome podcasts on the Fandom Podcast Network:
Blood of Kings: A Highlander Podcast
Culture Clash: The FPN Weekly Pop Culture Podcast
Couch Potato Theater: The Guilty Pleasure Favorites Podcast
Time Warp: The Fandom Flashback Podcast
The Endzone: An (Unofficial) NFL Podcast
Good Evening: An Alfred Hitchcock Podcast
DiscoVille: A Star Trek Discovery and The Orville Podcast
Hair Metal: The Hair Metal Podcast